Real Estate Valuation Morocco
A property valuation is an essential part of the buying/selling process. It allows you to determine the fair market value of your property. This is basically the price that a willing buyer would pay and a willing seller would accept for the property.

There are many factors that go into the valuation of a property, including its location, size, facilities and condition. Our professionals are experts in the Moroccan real estate market and can provide effective valuations of your properties.
Contact us here to book an assessment
If you are considering buying or selling a property in Morocco, contact us today to find out more about our property valuation services. We will be happy to answer any questions you may have and help you determine the best investment value for your property.

With over 30 years of experience in the Moroccan market, our professionals can provide a reliable and accurate evaluation of your property. Thanks to our monitoring system, we are able to ensure the real market values on a regular basis.

Our experienced team is dedicated to the valuation of luxury Moroccan villas, riads and flats worth up to €10,000,000.

Contact us here to book an assessment.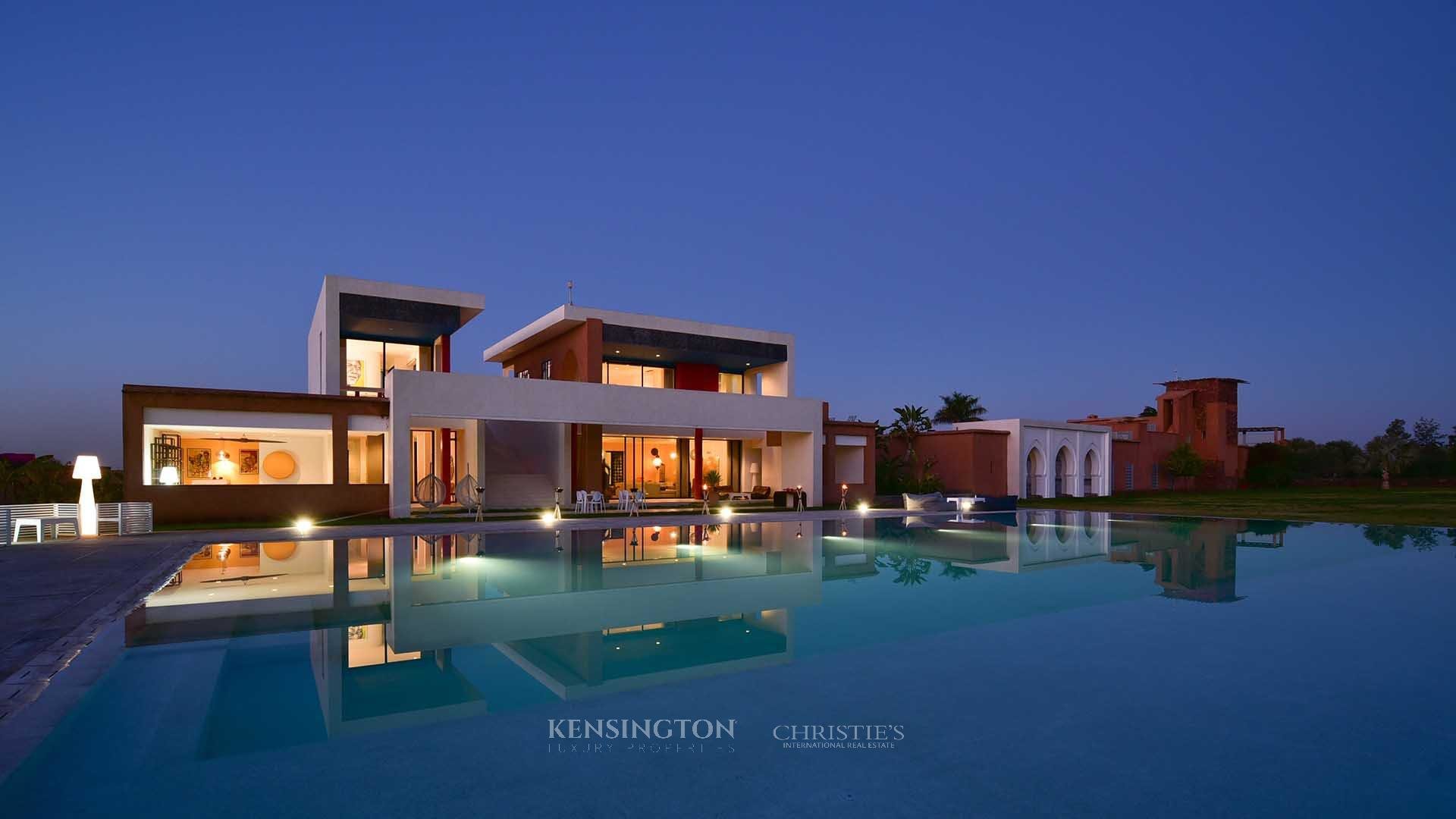 How long does a property valuation take?
The exact valuation of your property can vary from a few days to a few weeks, depending on the size and structure of the property. Our staff is committed to being present throughout the valuation process to ensure the authenticity of your property description.
What do I need to provide for a property valuation?
We will need basic information on all parts of your property to provide an accurate valuation.
This information combines the location, square footage, size of the lot, number of bedrooms, bathrooms, living rooms and any other amenities and facilities your property offers including pools, tennis courts and spas, etc.... Contact us today to get started.
How much does a property valuation cost?
The cost of a property valuation varies depending on the size and complexity of the property. Our team will work with you to determine the best price for your valuation. Contact us today to find out more.
Do I have to be present to have my property assessed?
No! It is not necessary to be present at the house for a property valuation, but it can be useful. Our team will thoroughly inspect the property and take into account all its competitive features.
How could I arrange a property valuation?
Initiate the valuation process by sending us your request from the blue tab at the bottom of the page "Contact us". A member of our staff will contact you to discuss the organisation of the valuation of your property (type of property, characteristics, documents to be provided, visit). Assisting you is a real passion for us, so don't hesitate to contact us.
Call us here
Our friendly, multilingual team is available to talk to you.
+212 5 24 42 22 29
Find us here
Kensington Morocco
Imm El Pacha
67 Rue Ibn Khaldoun, Marrakech 40000, Morocco