VILLA QUADIN - villa for holiday rental in Marrakech
VILLA QUADIN - villa for holiday rental in Marrakech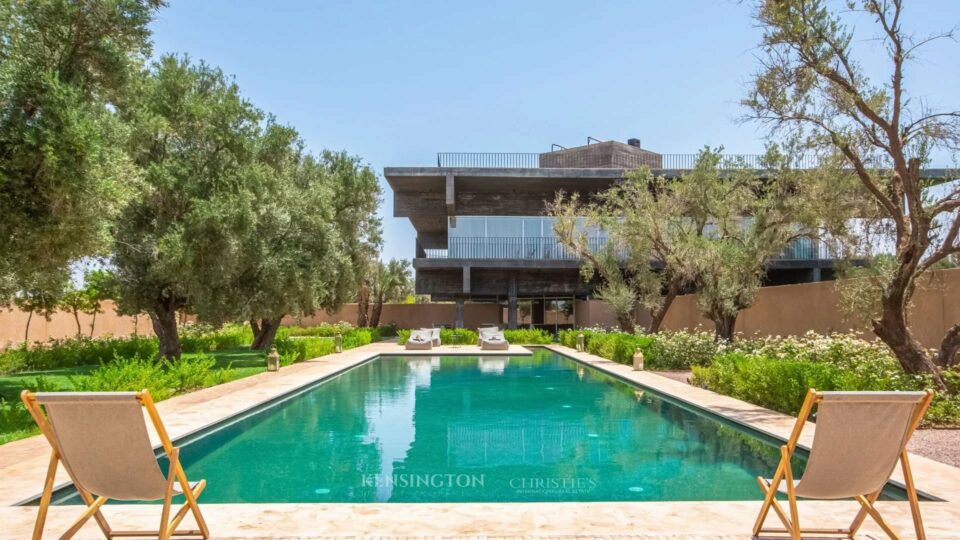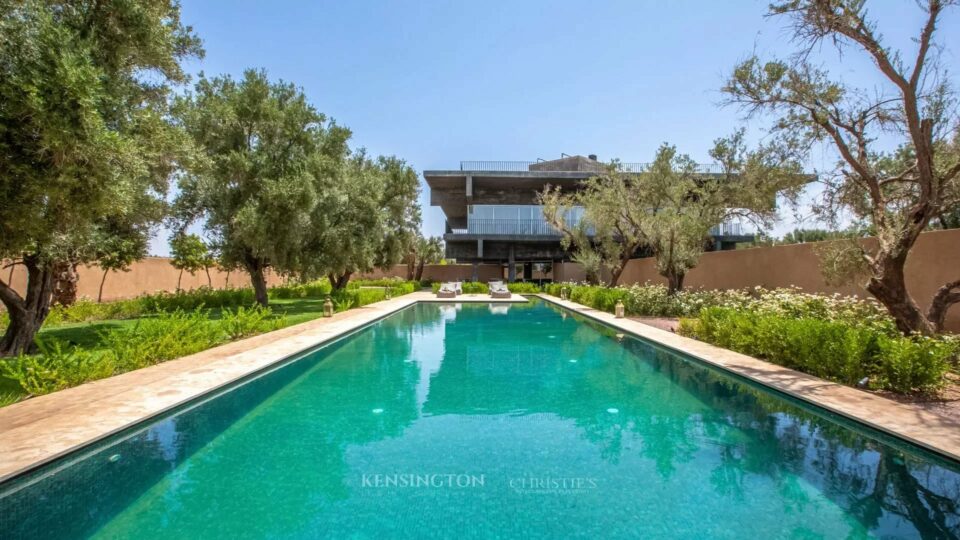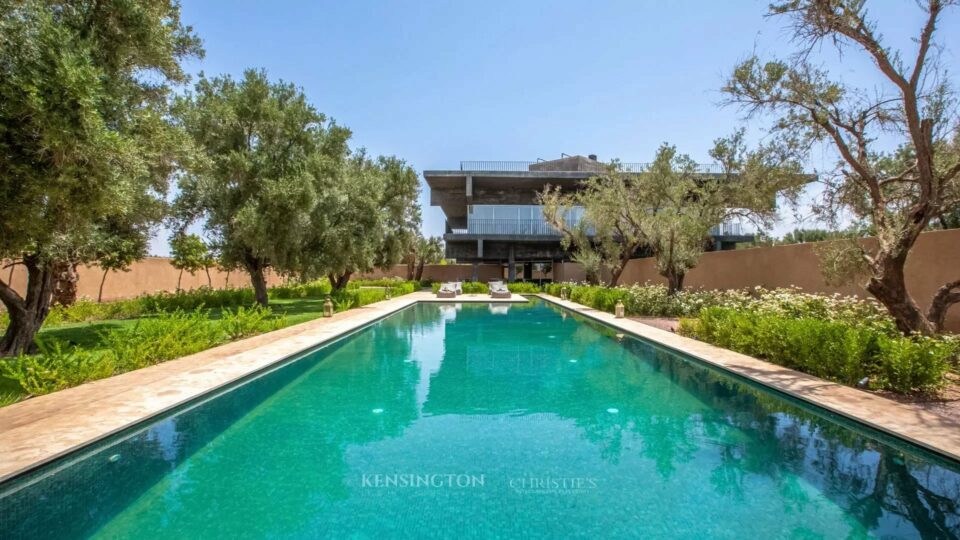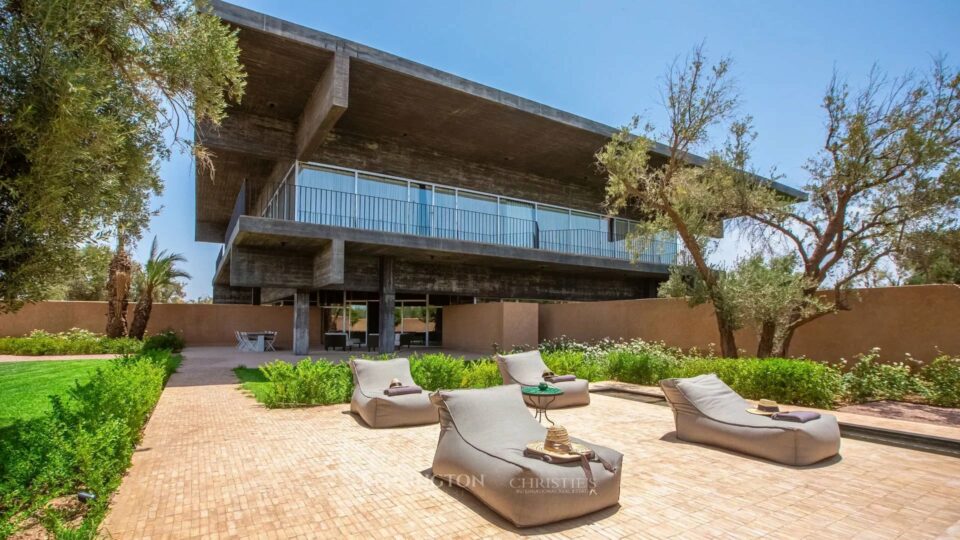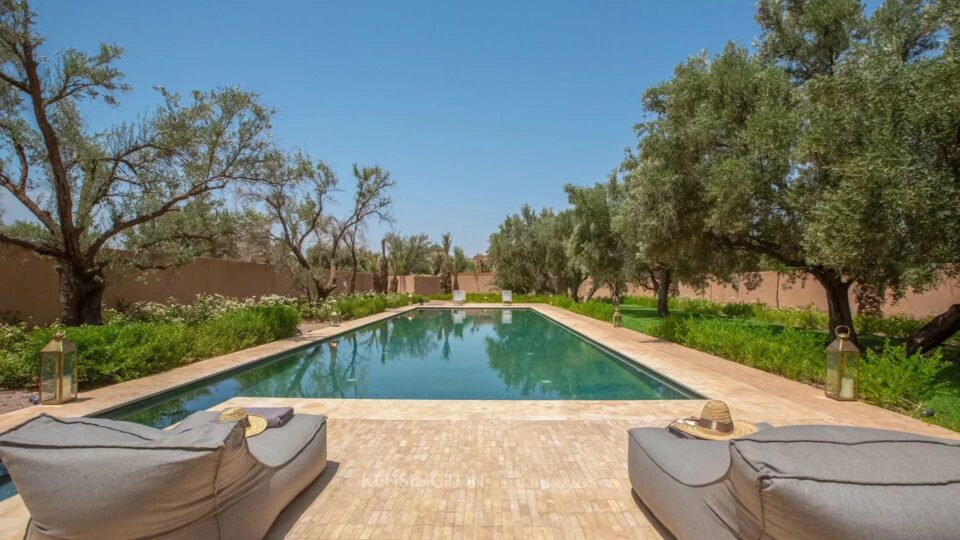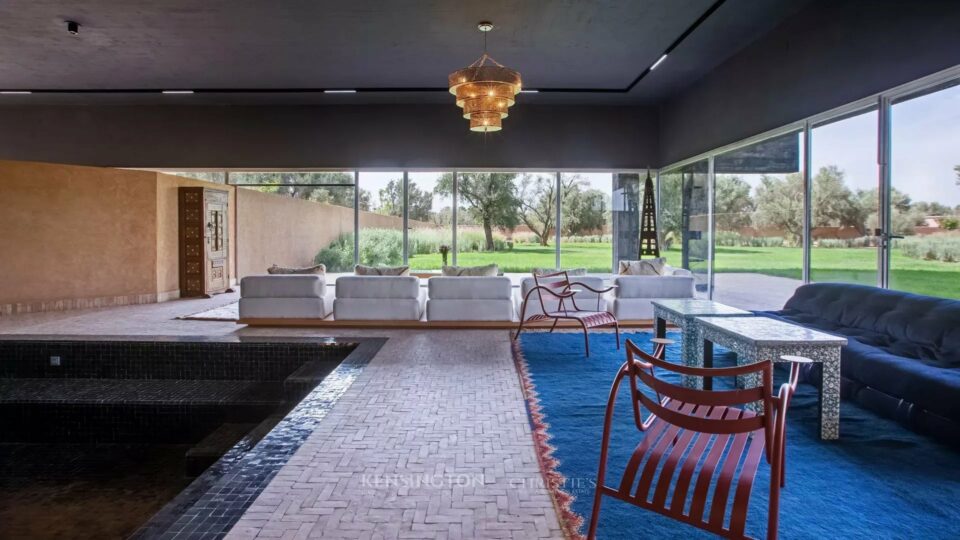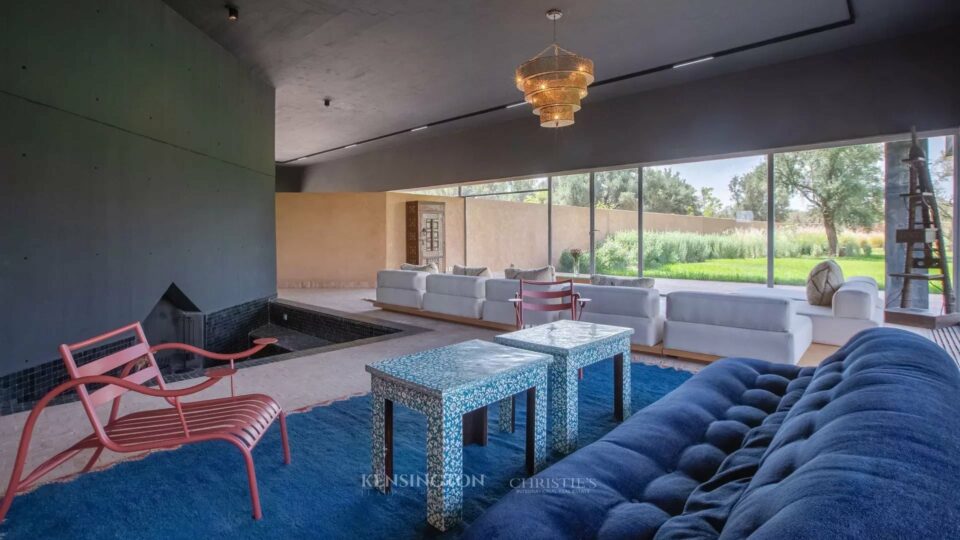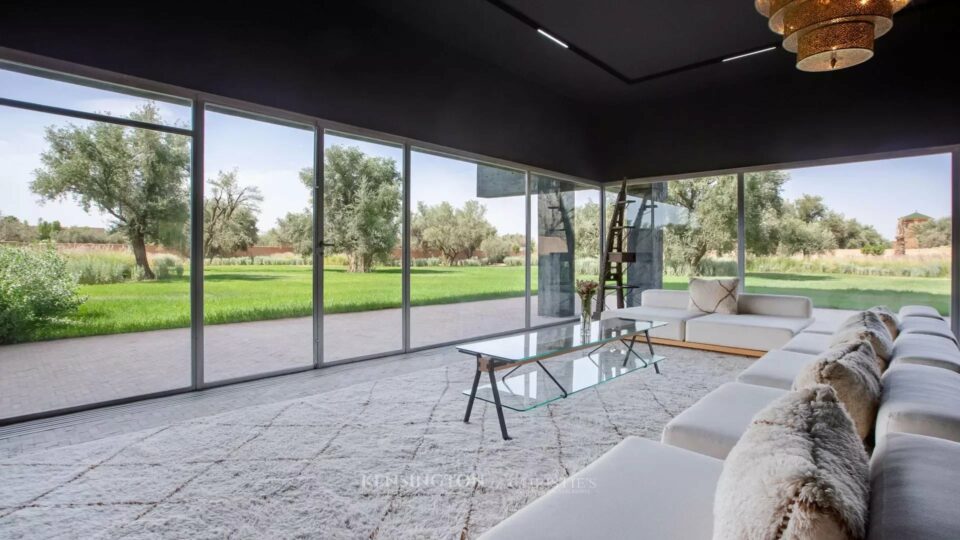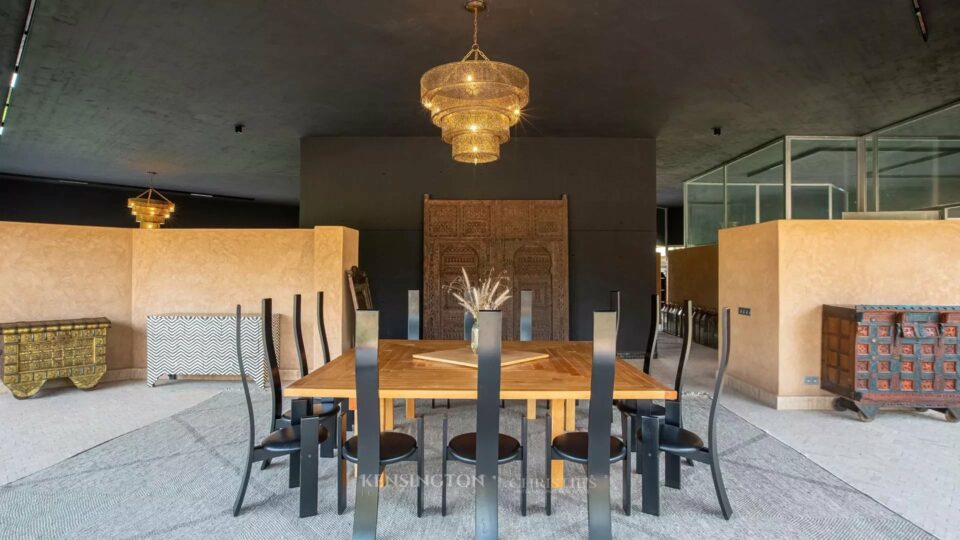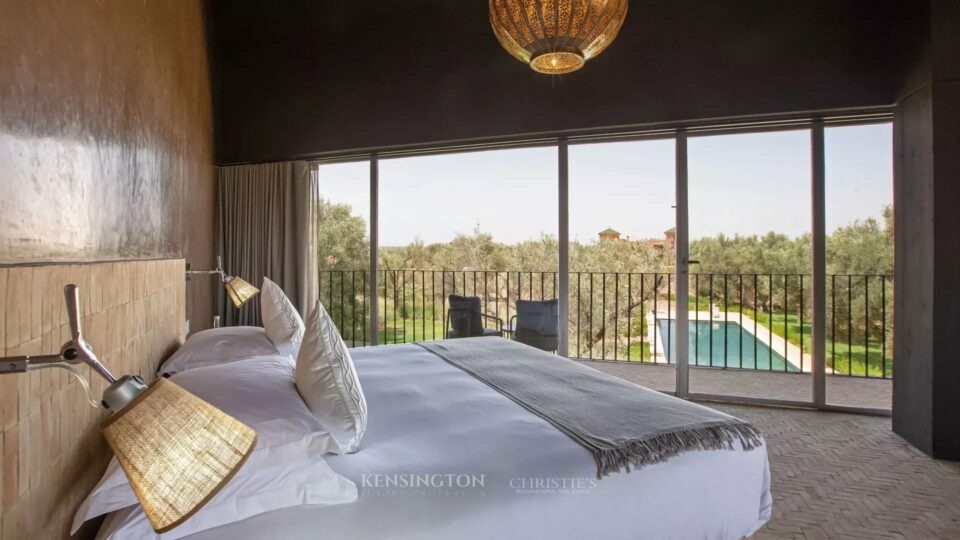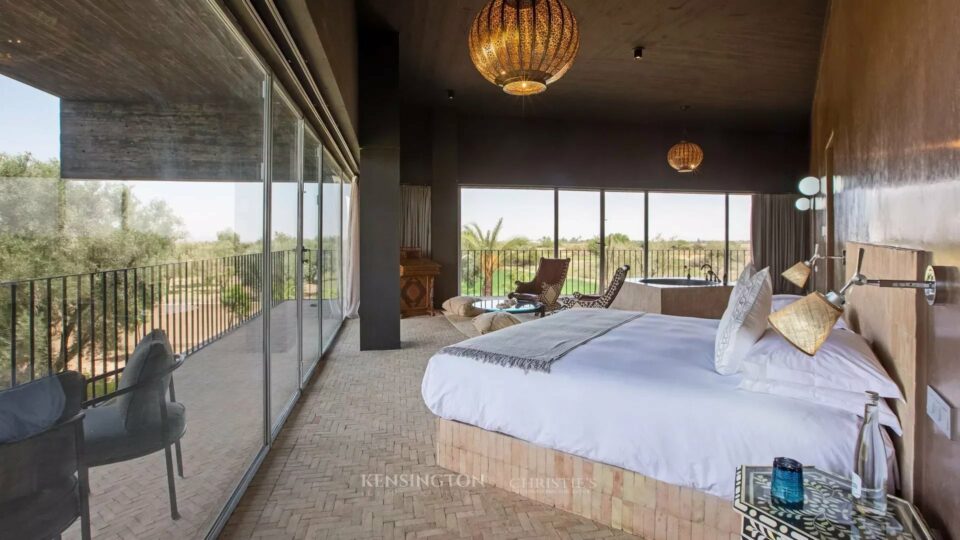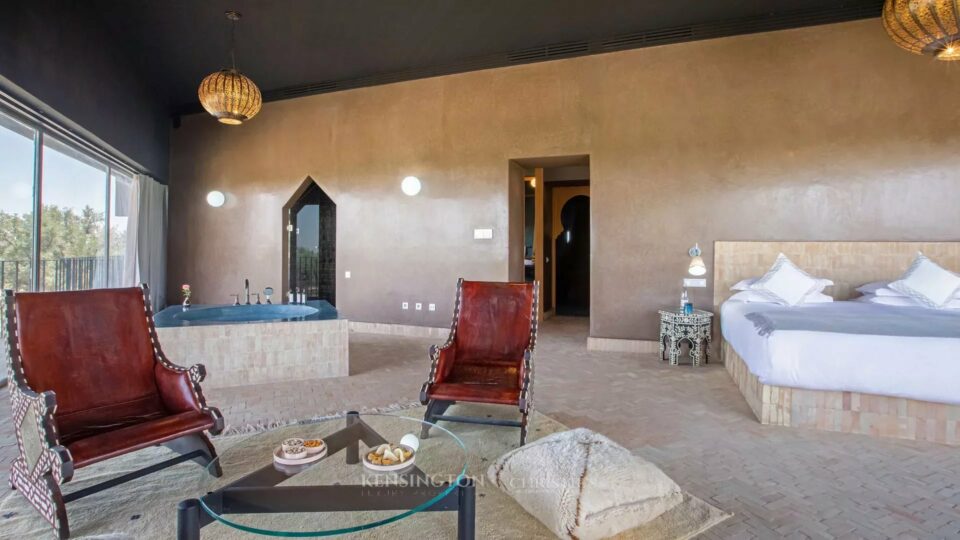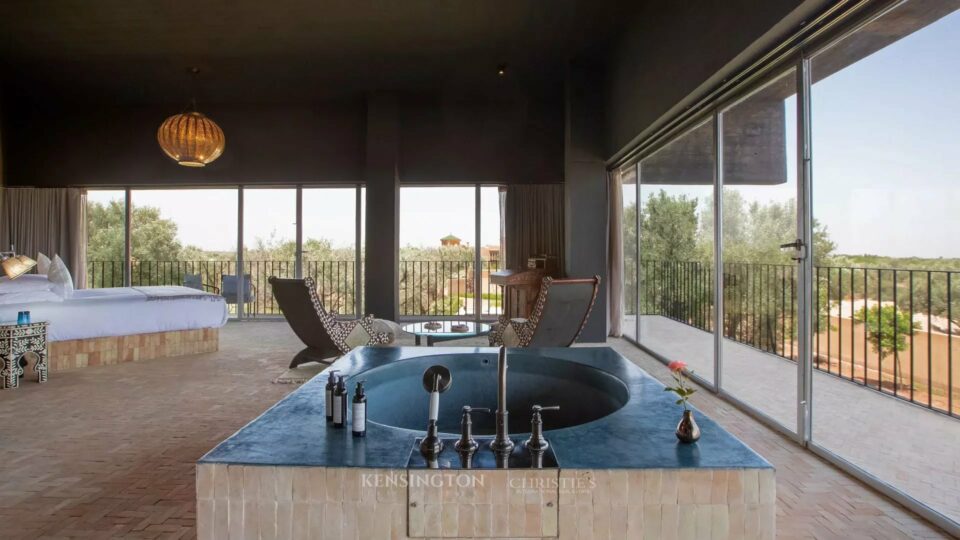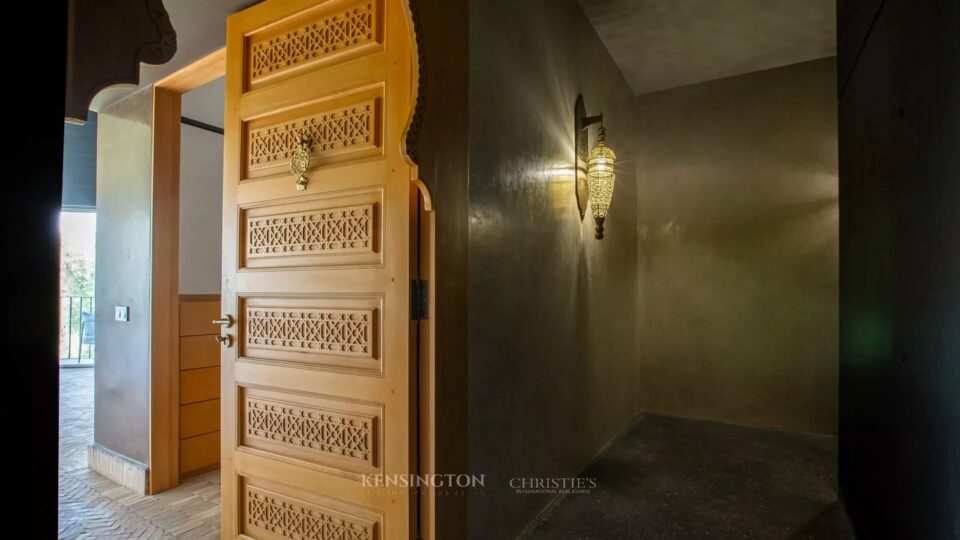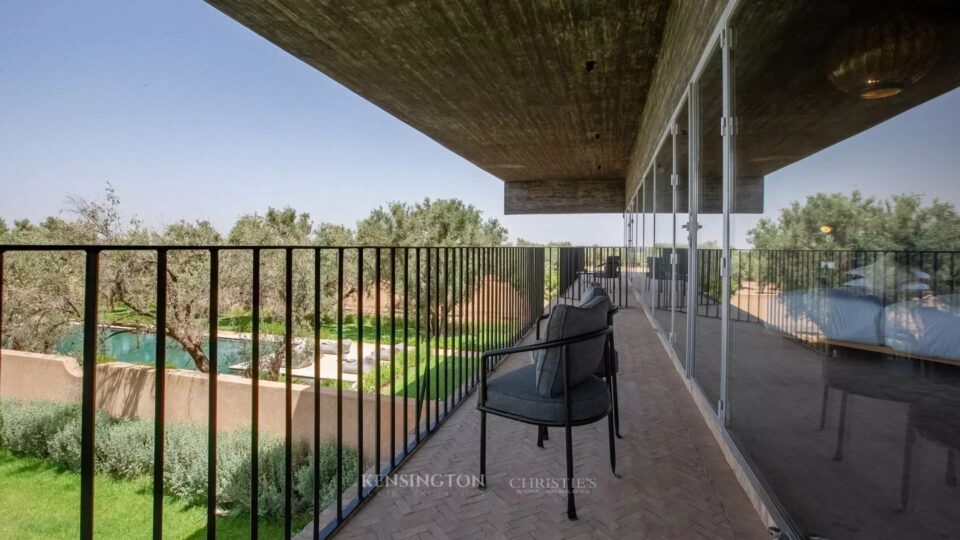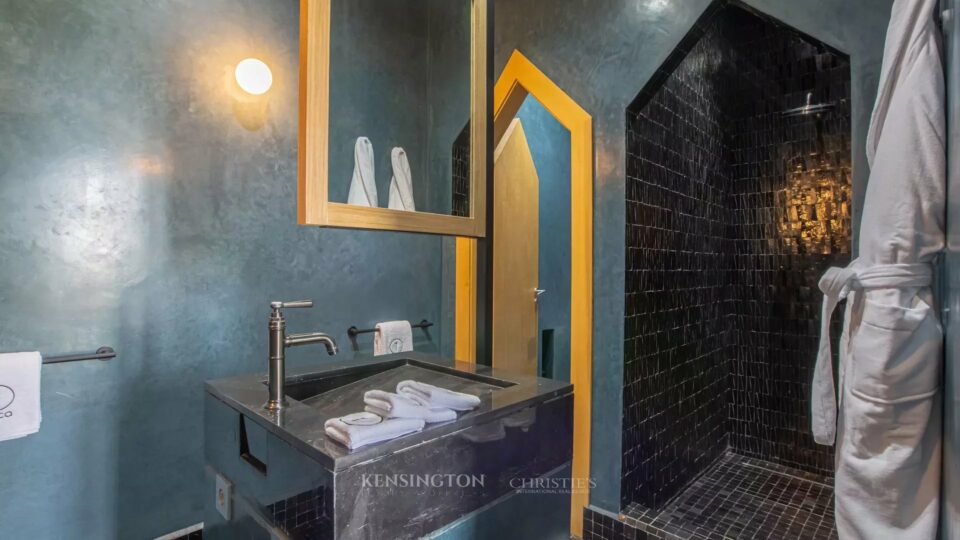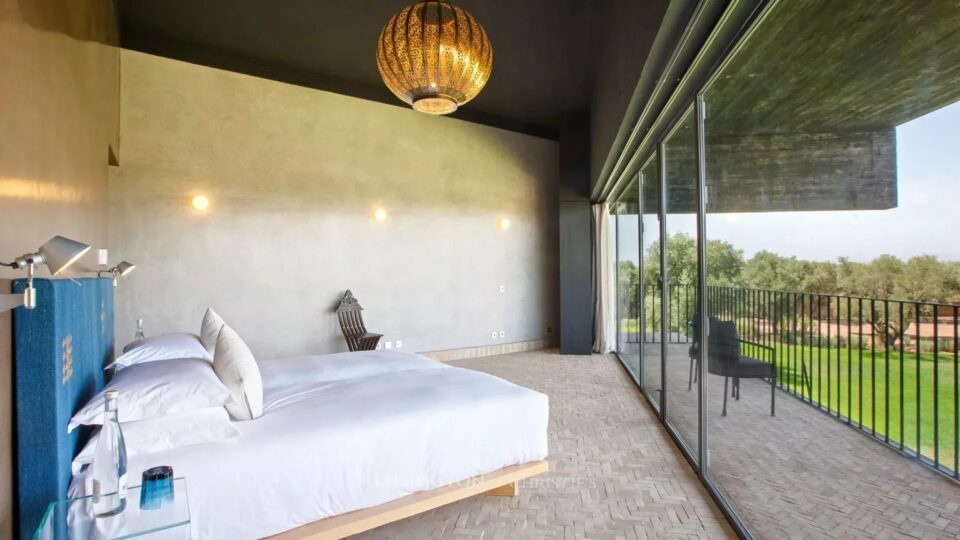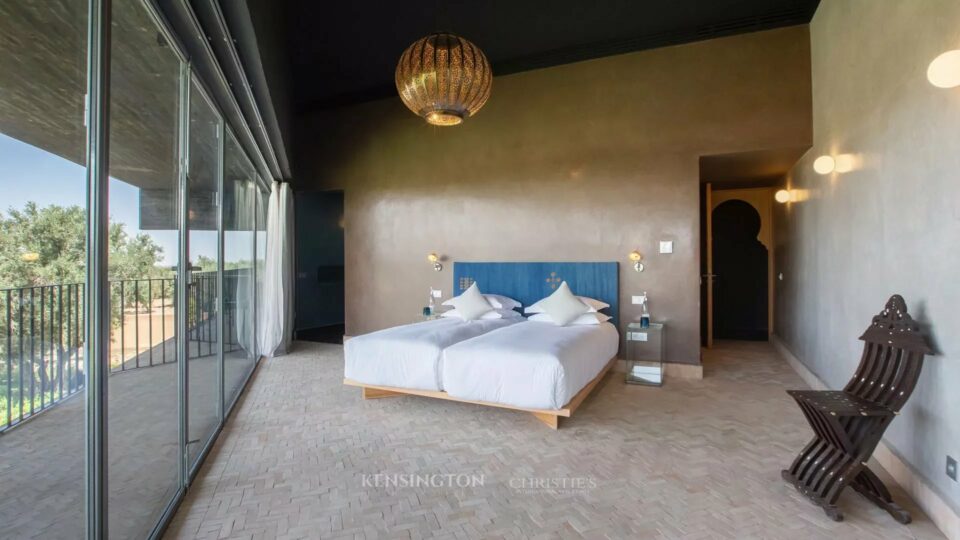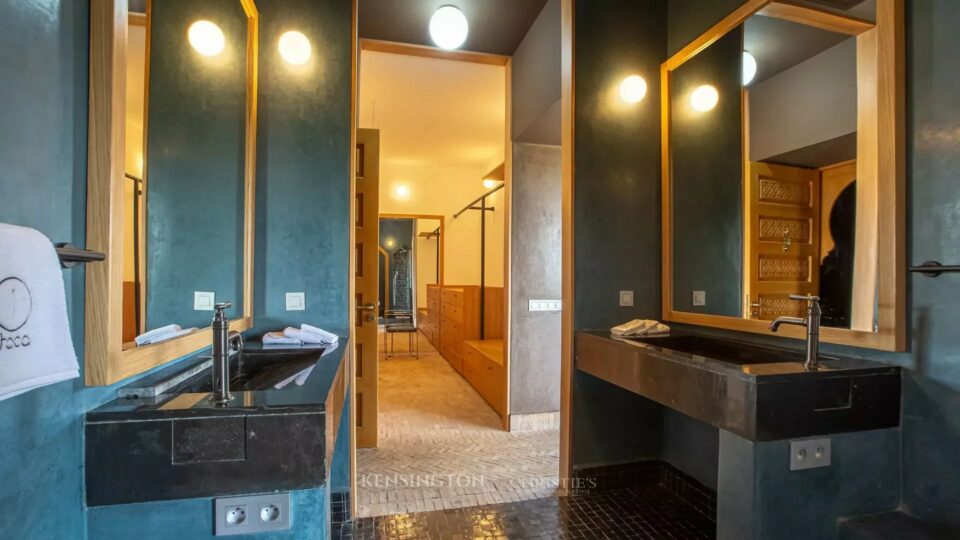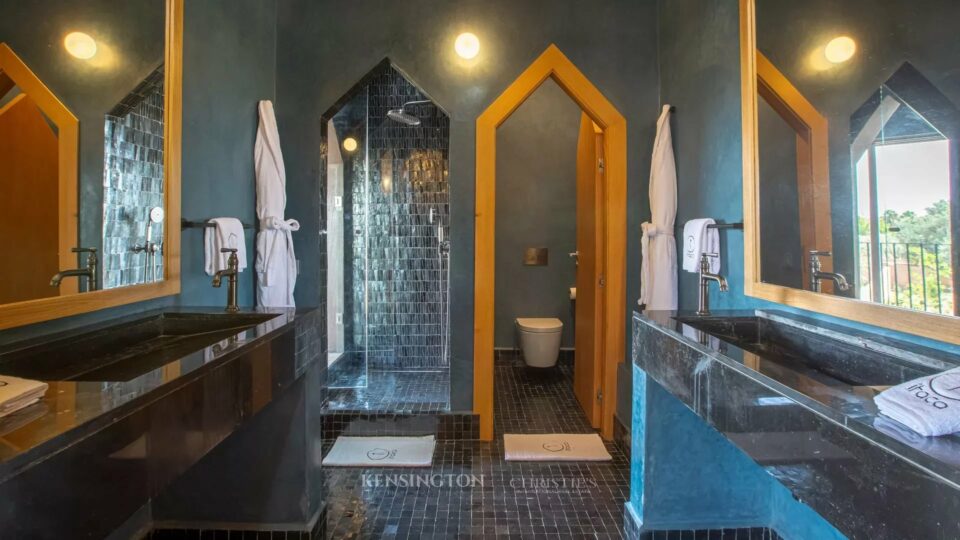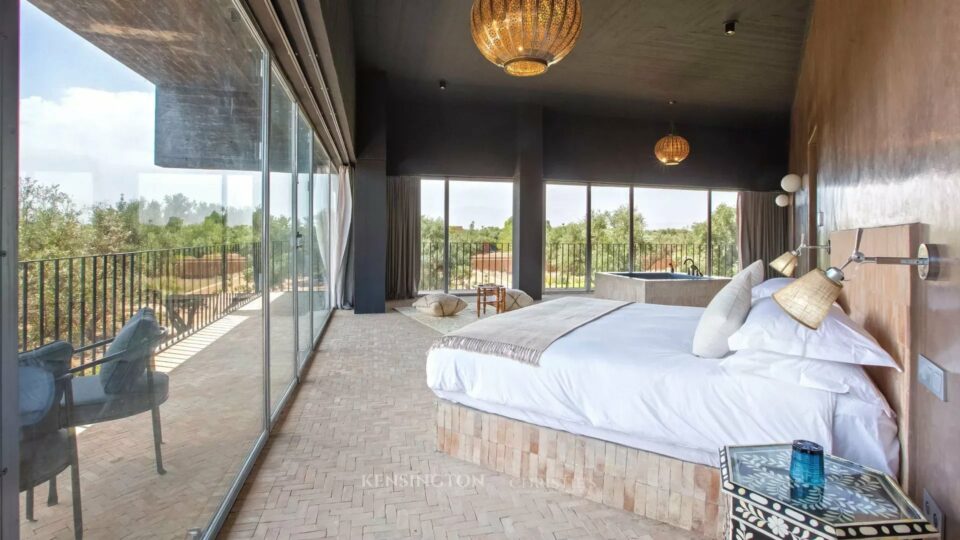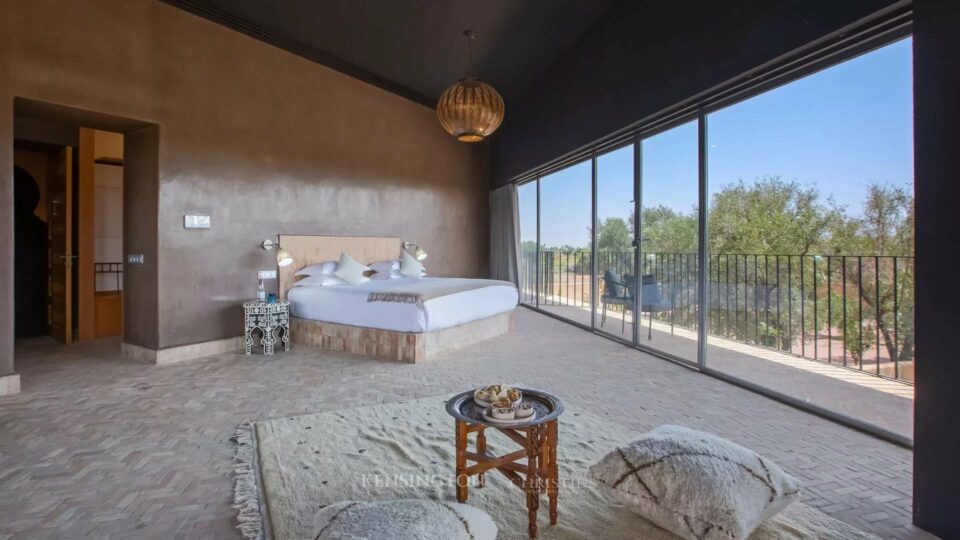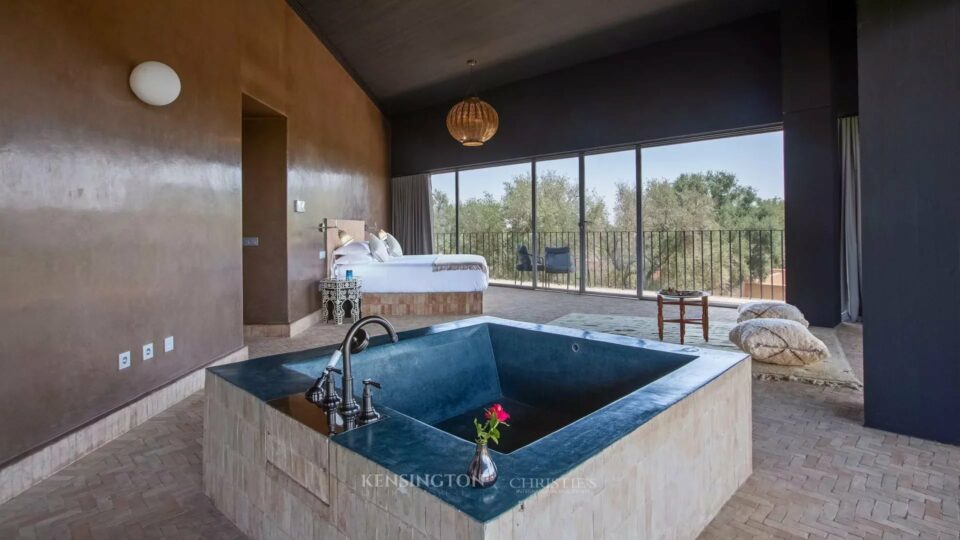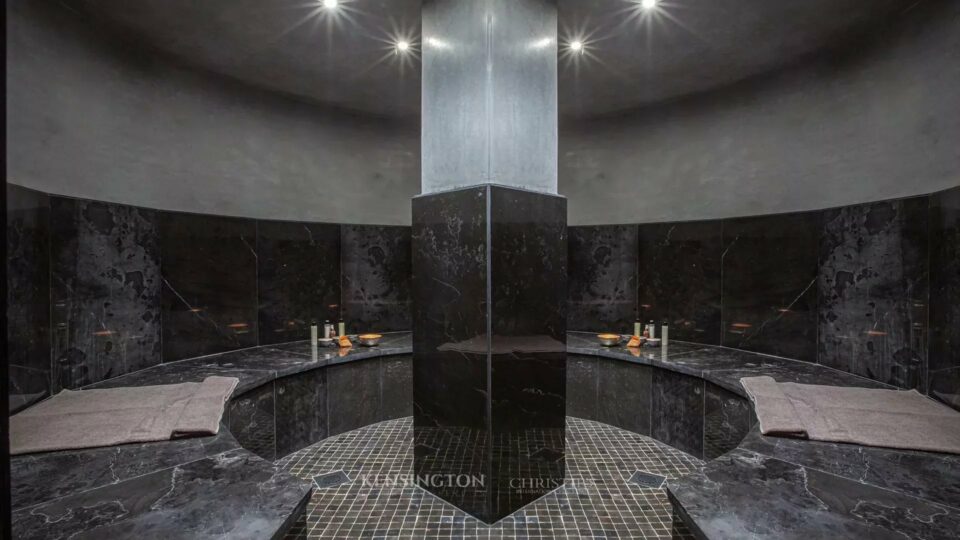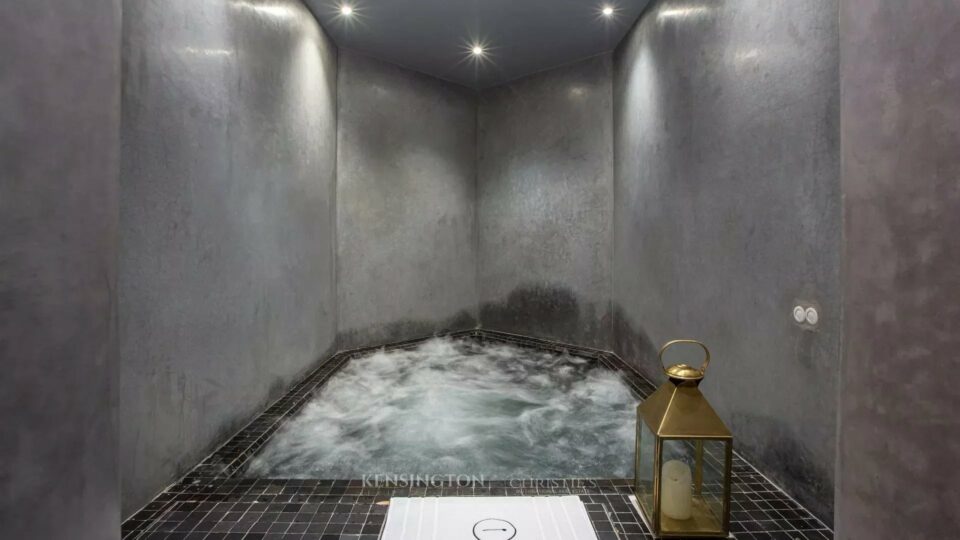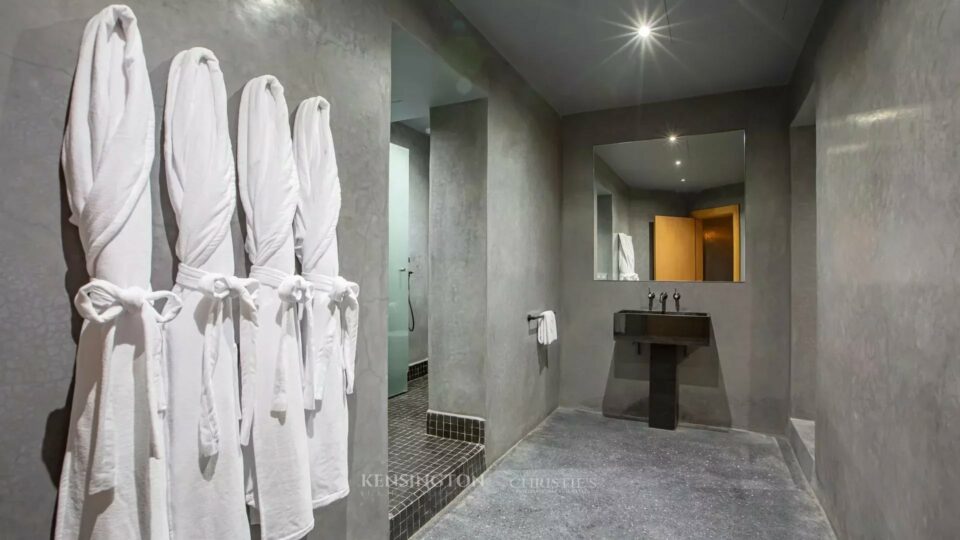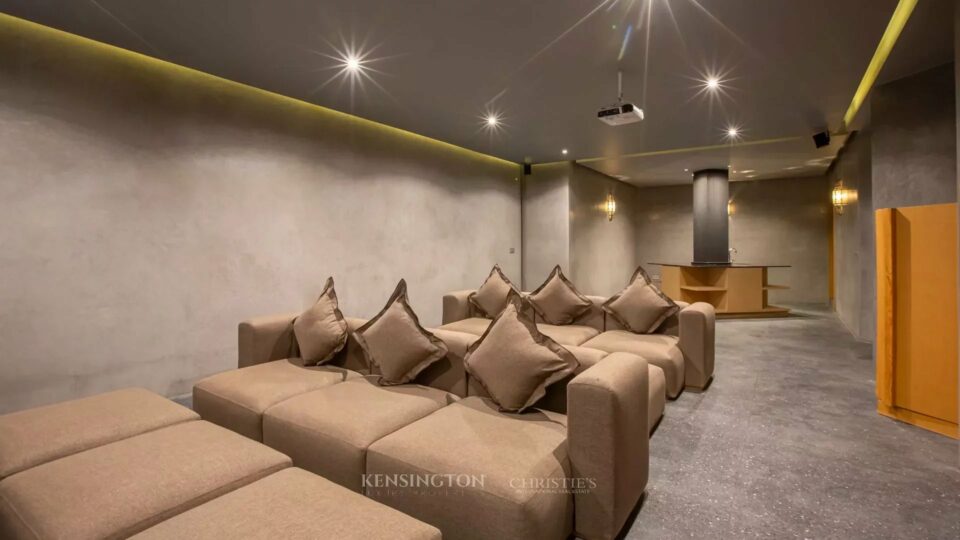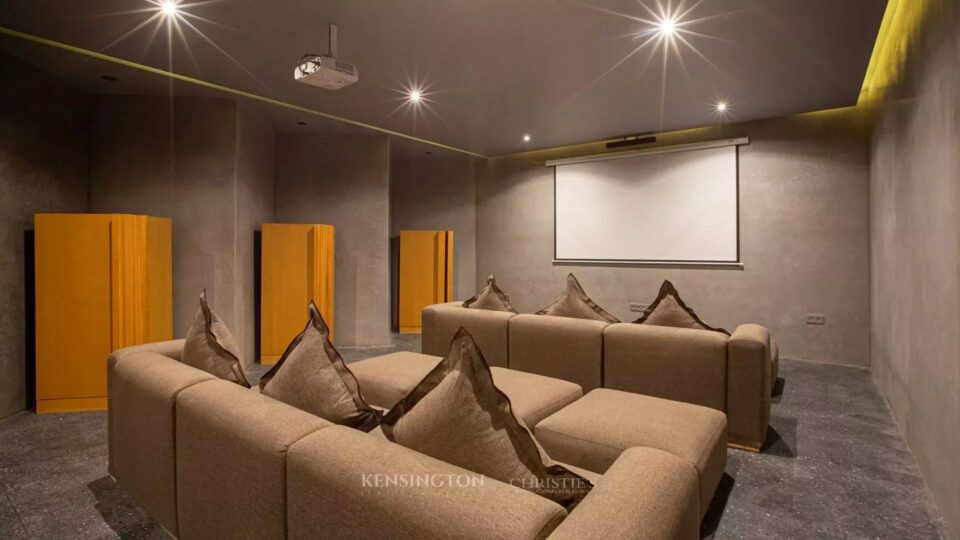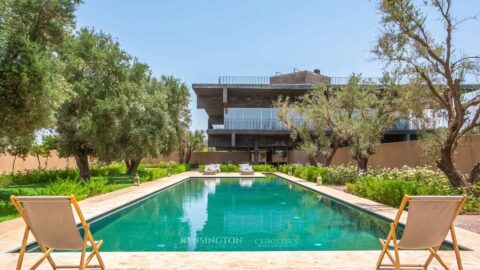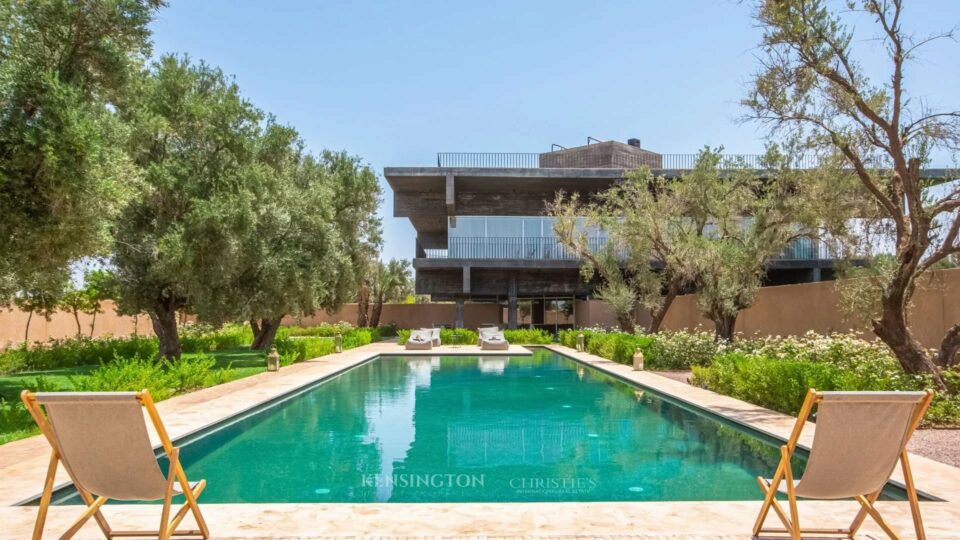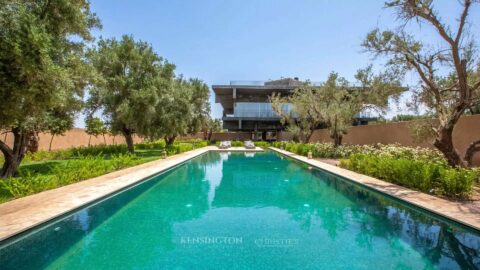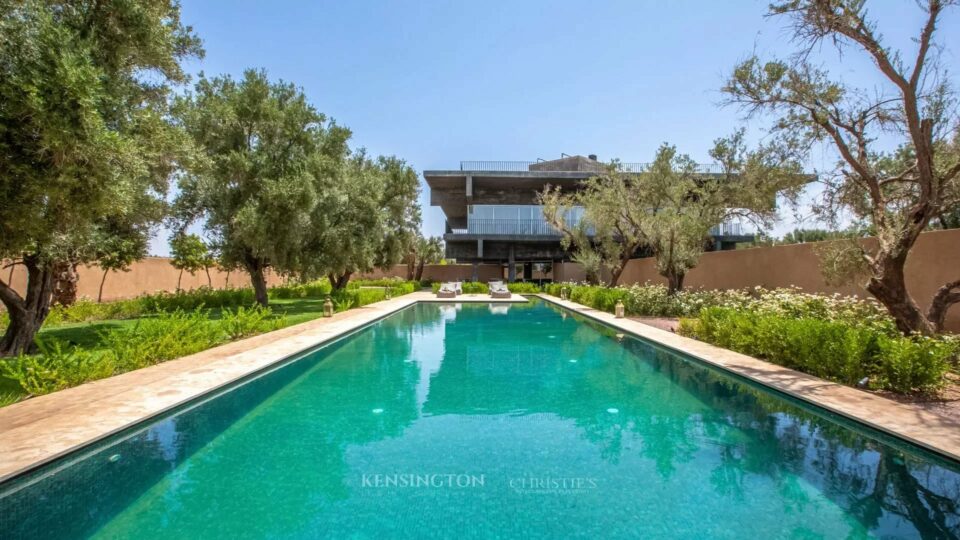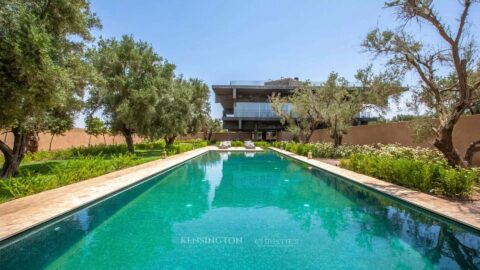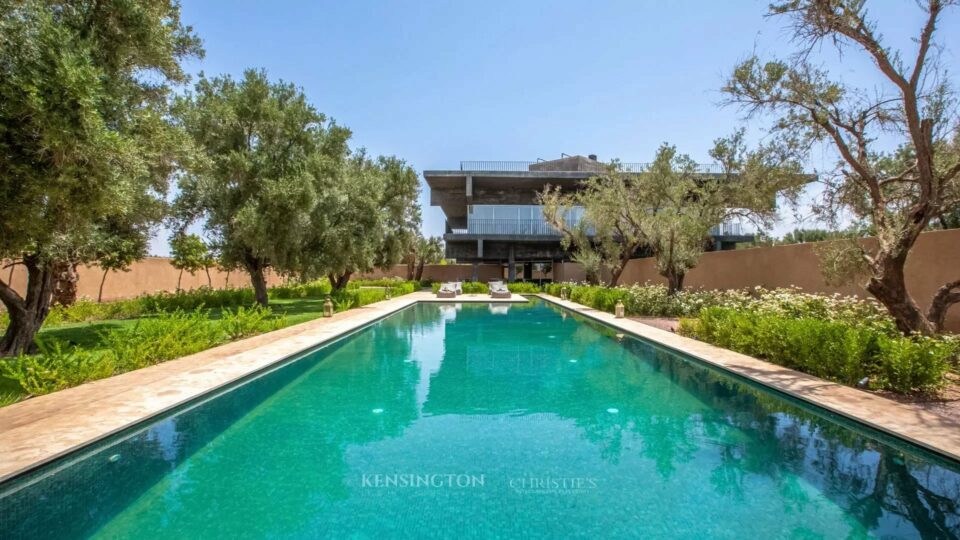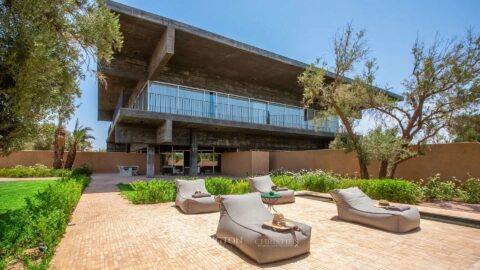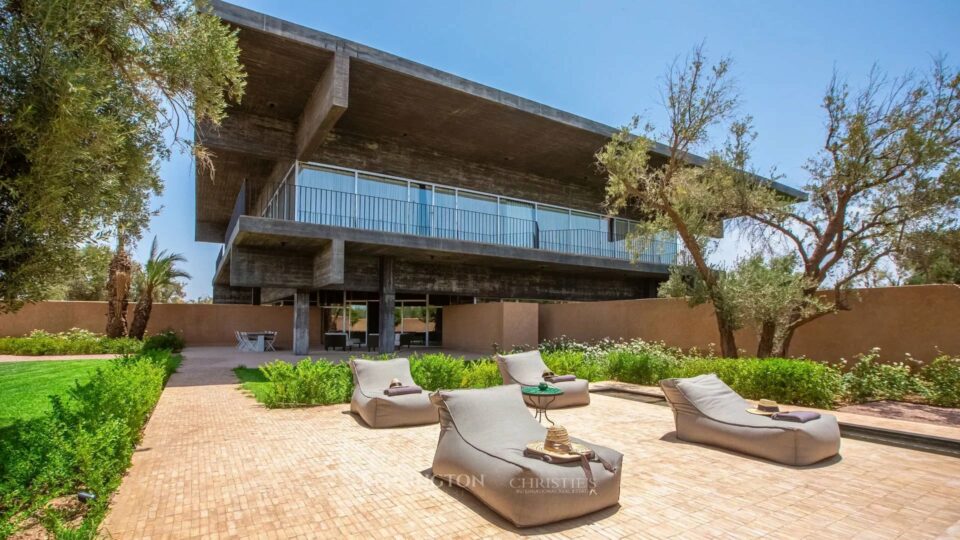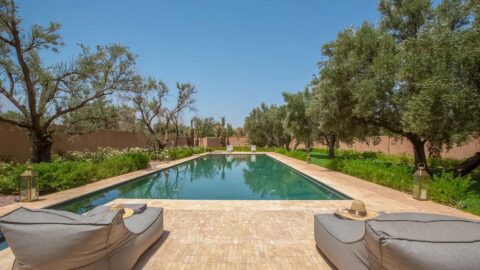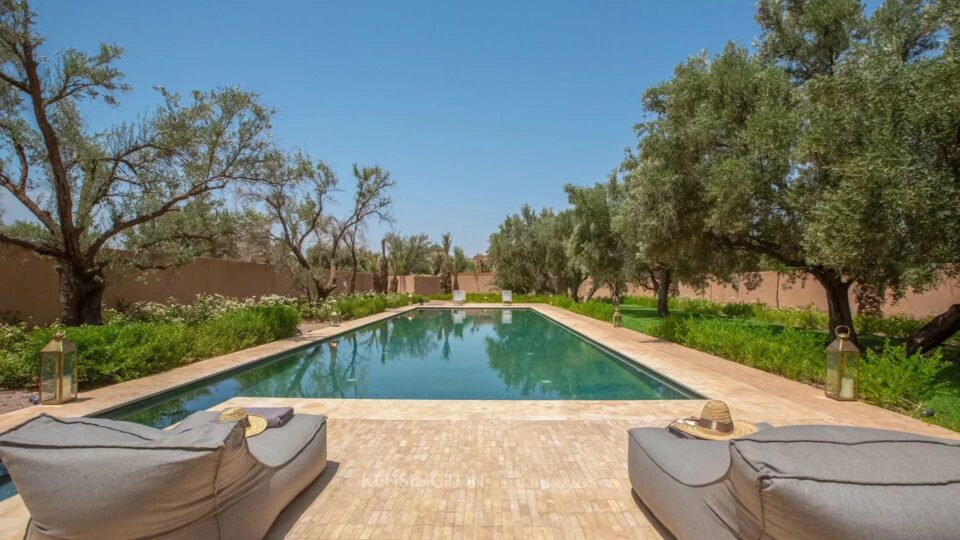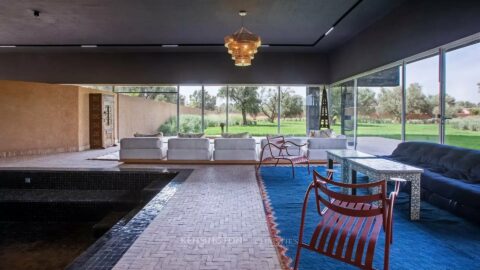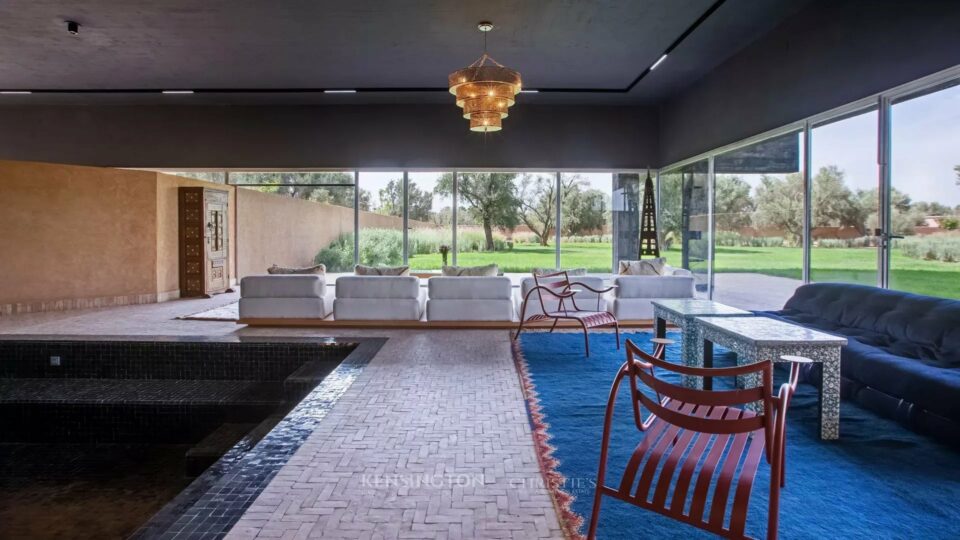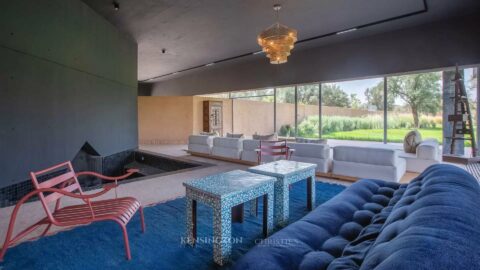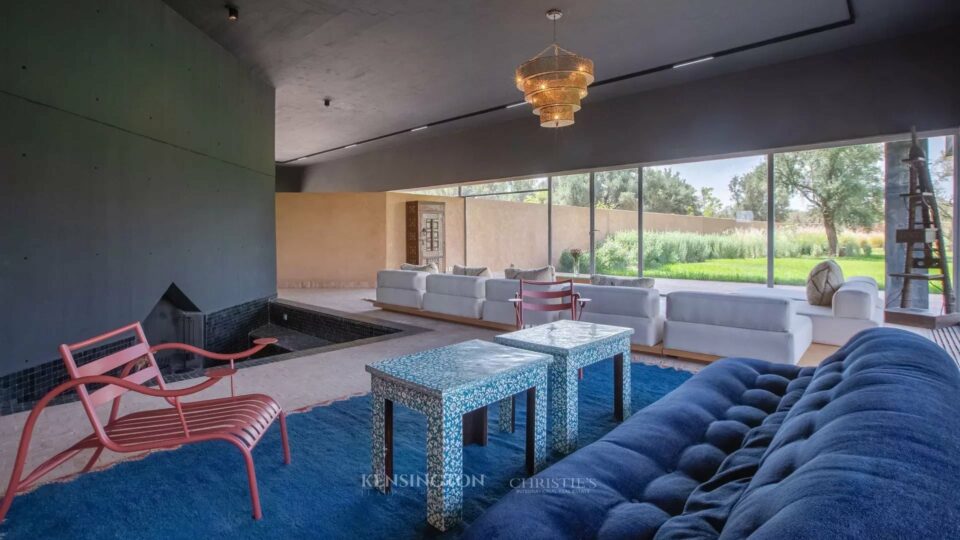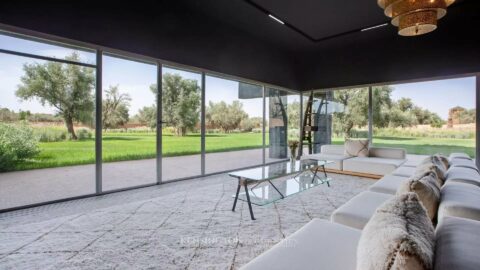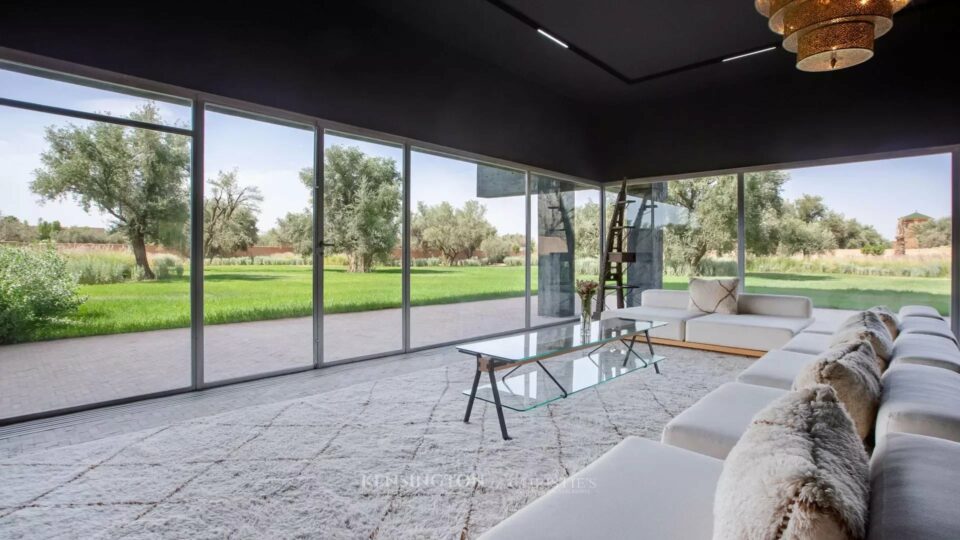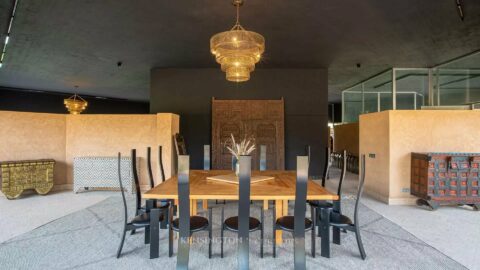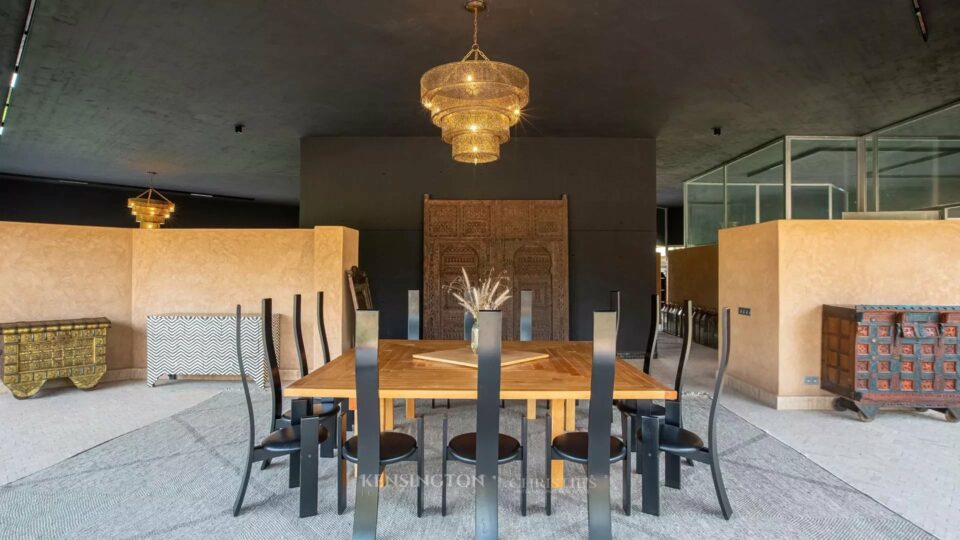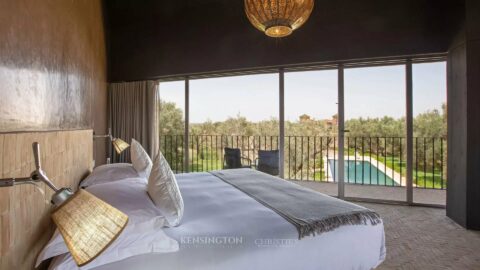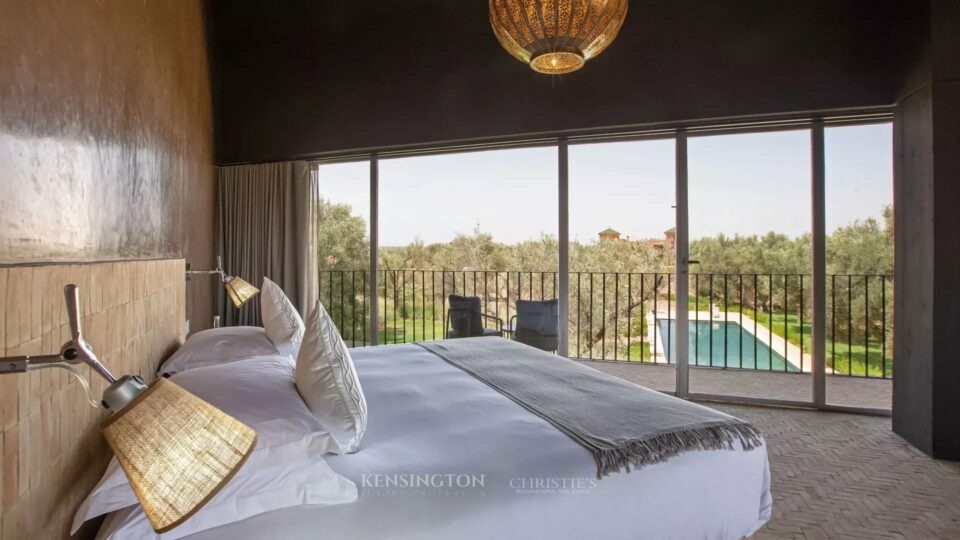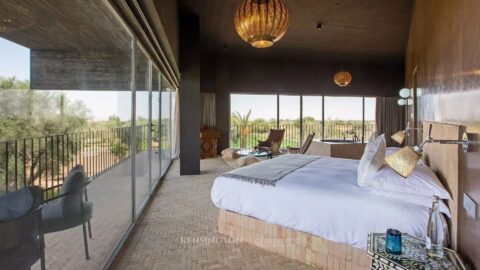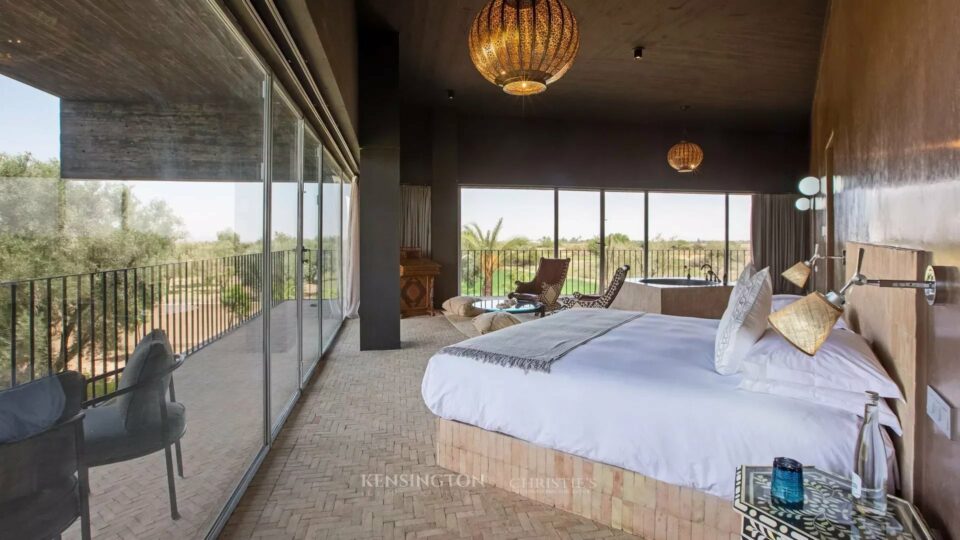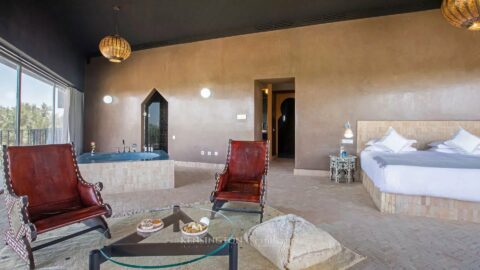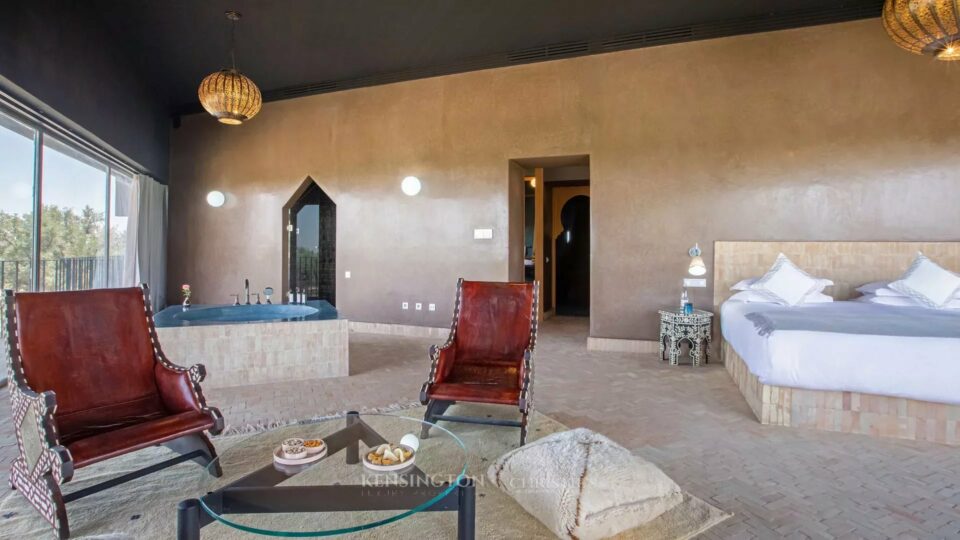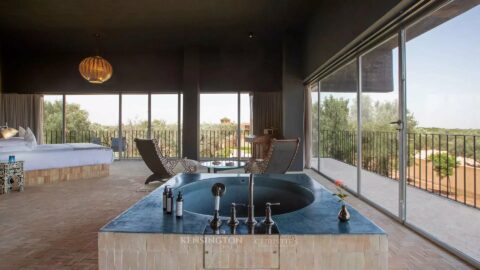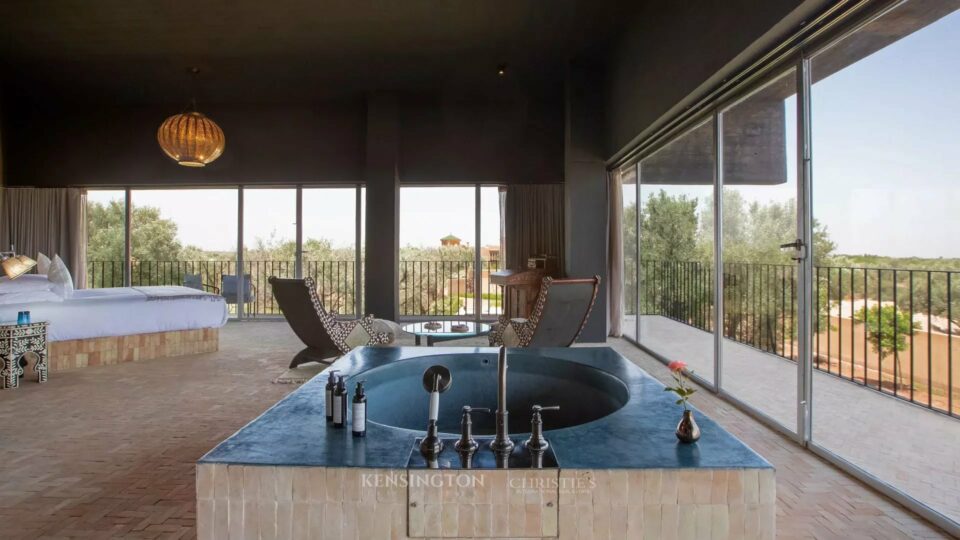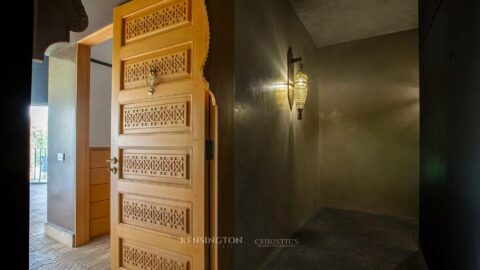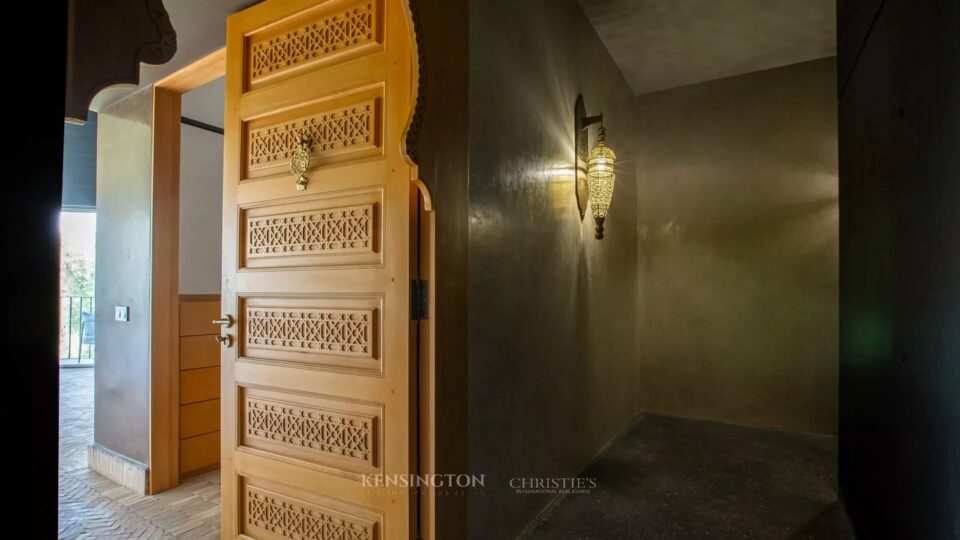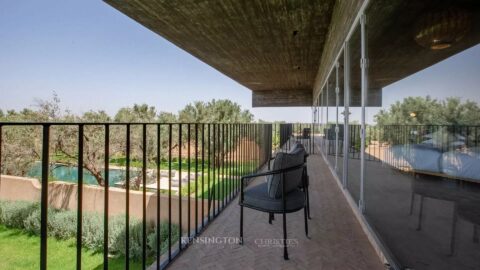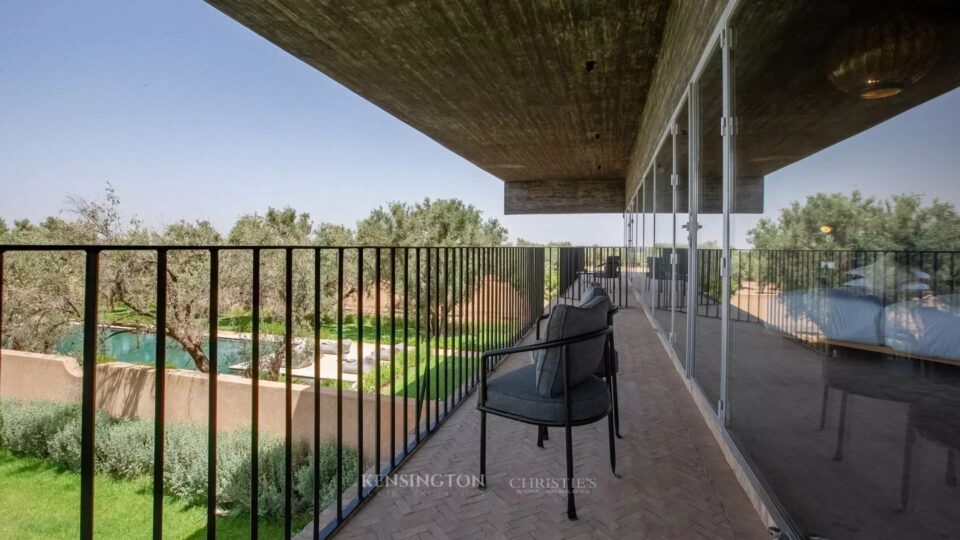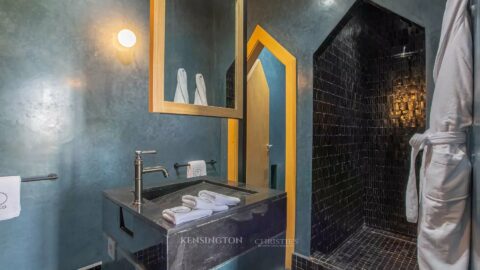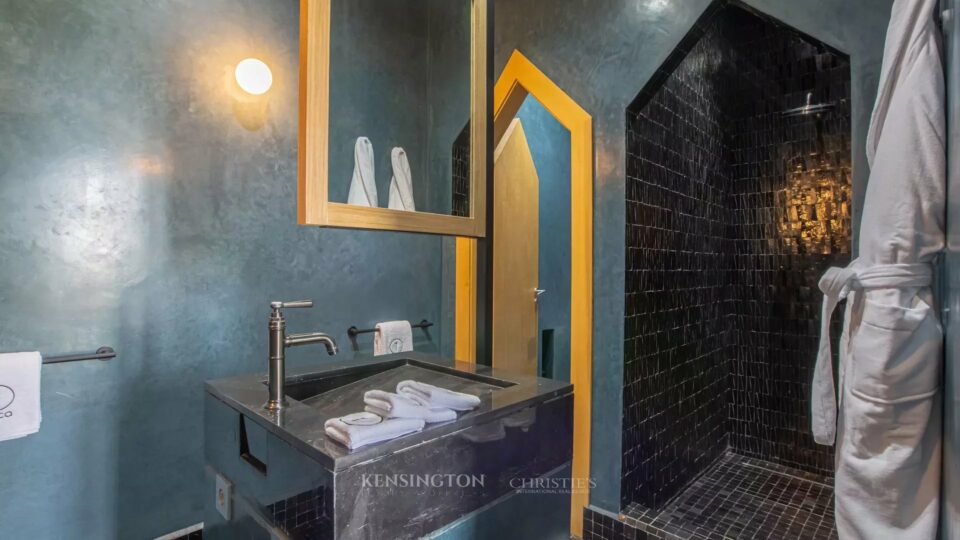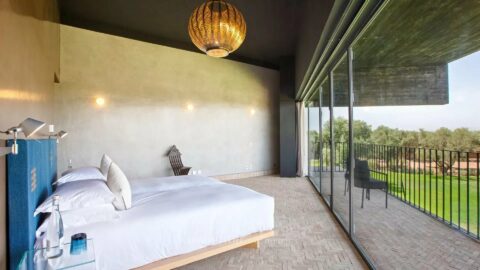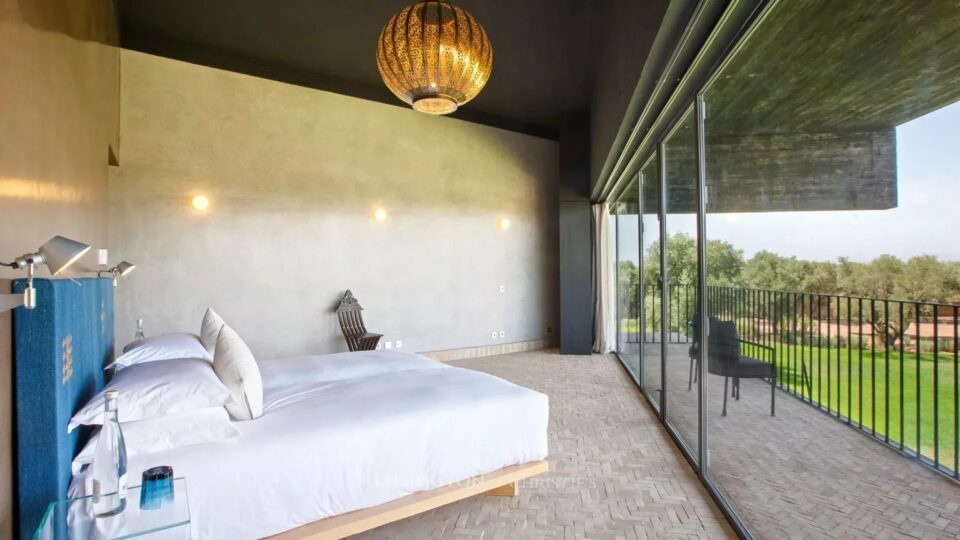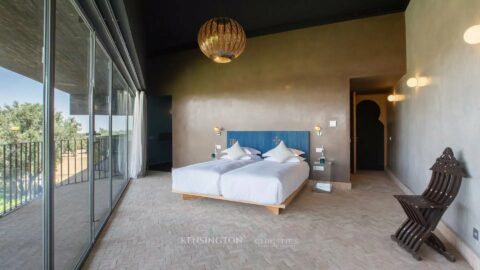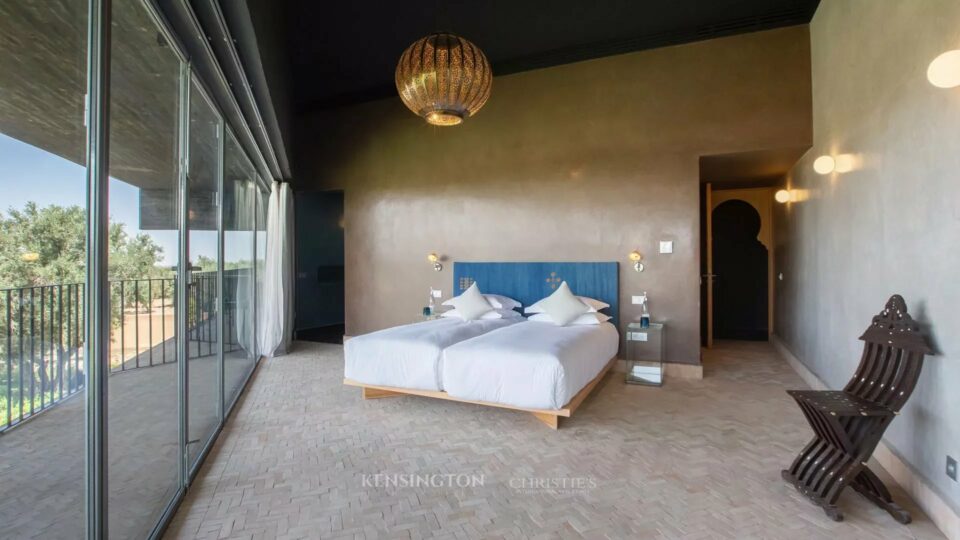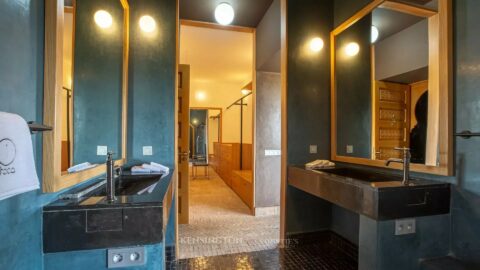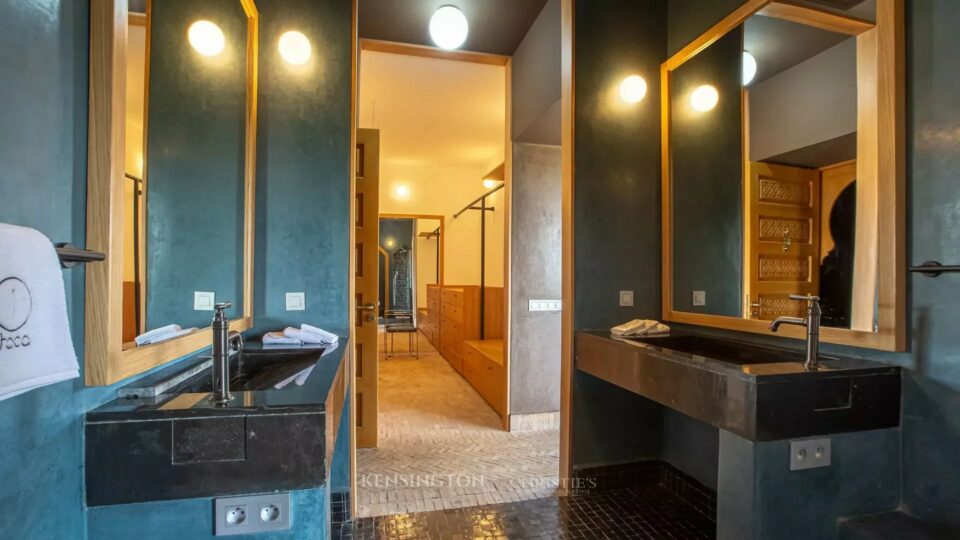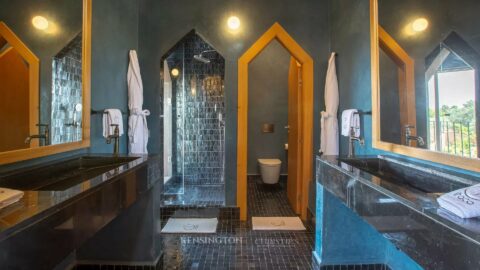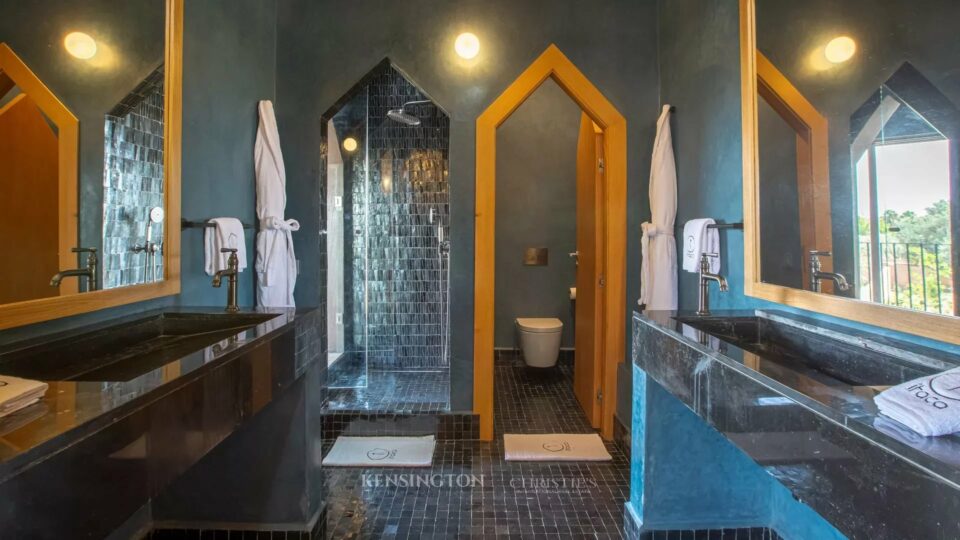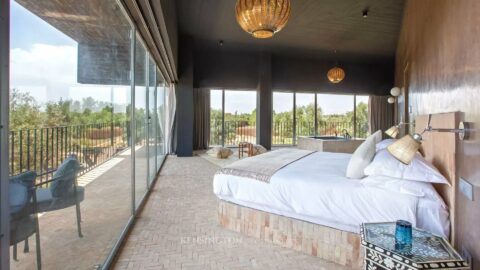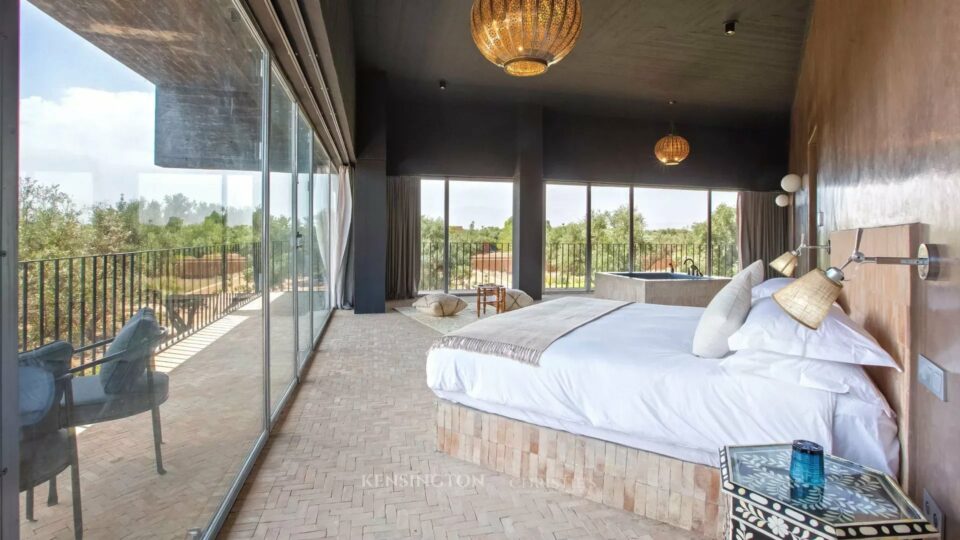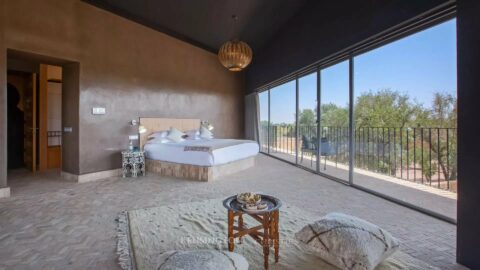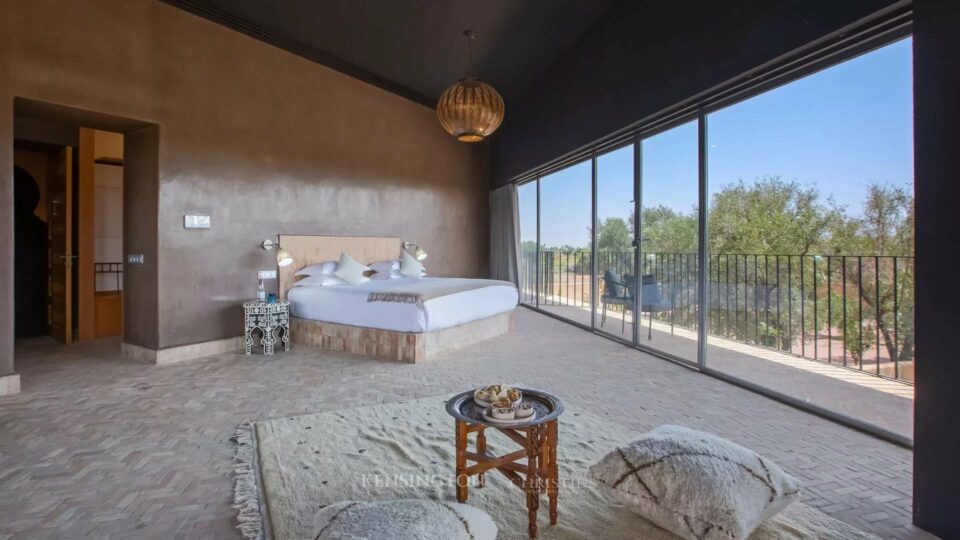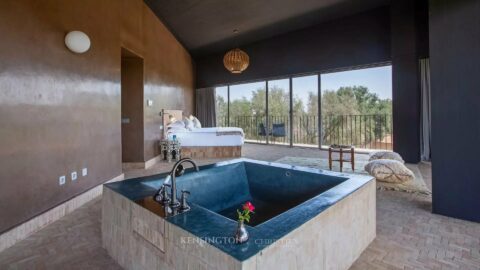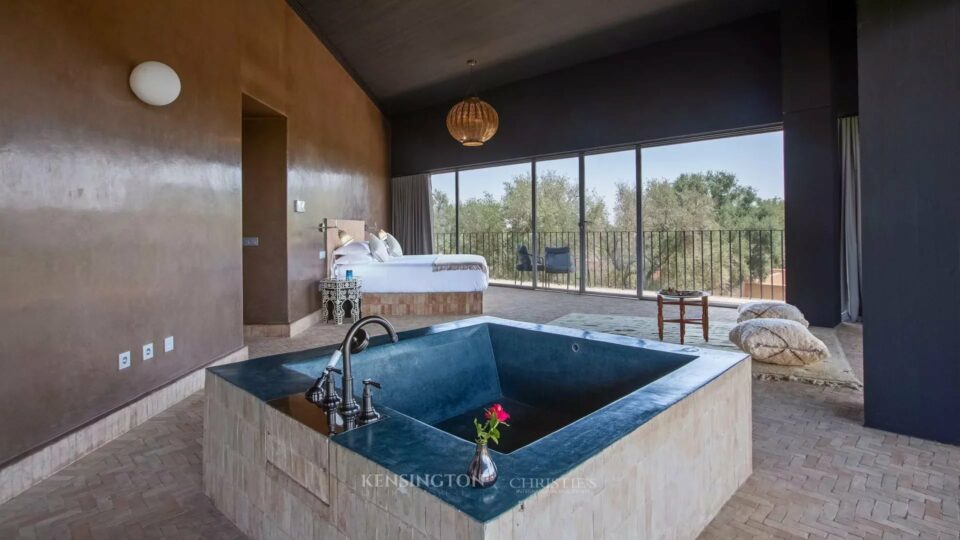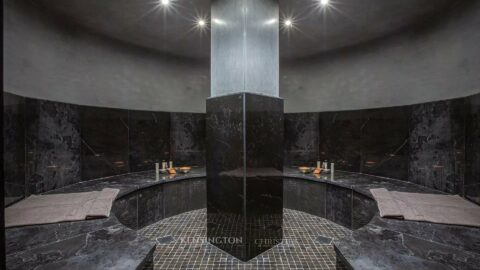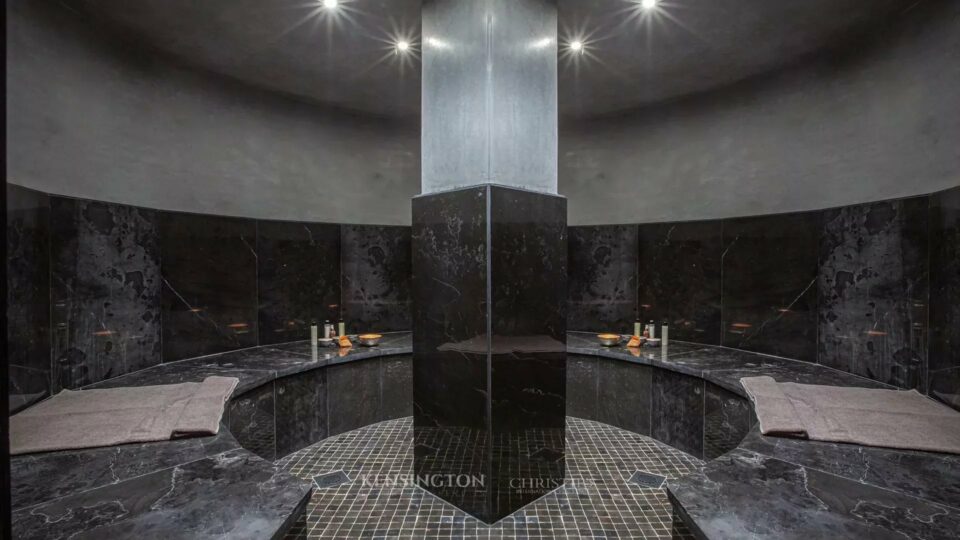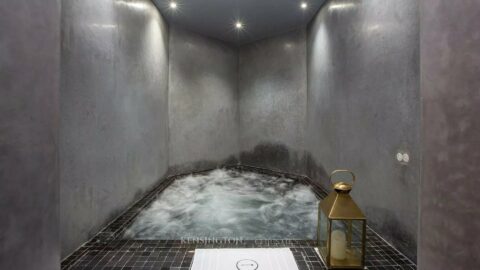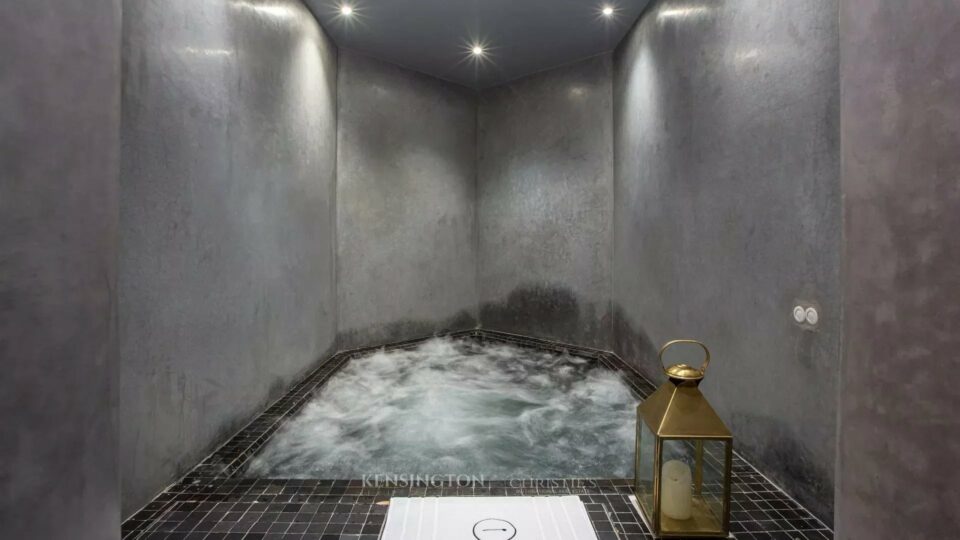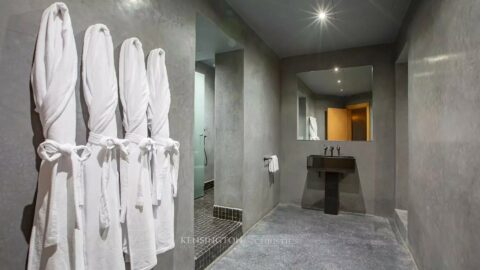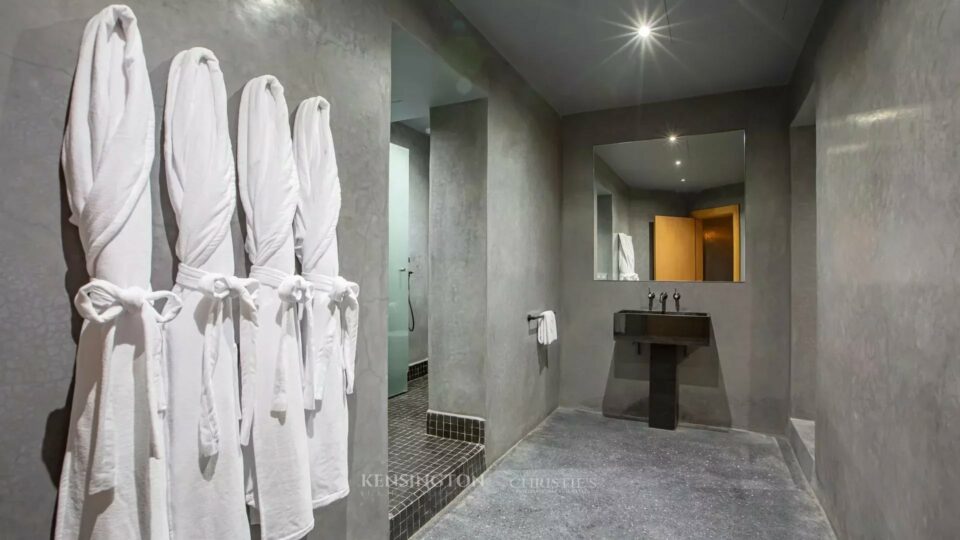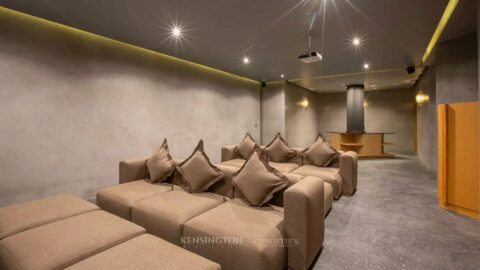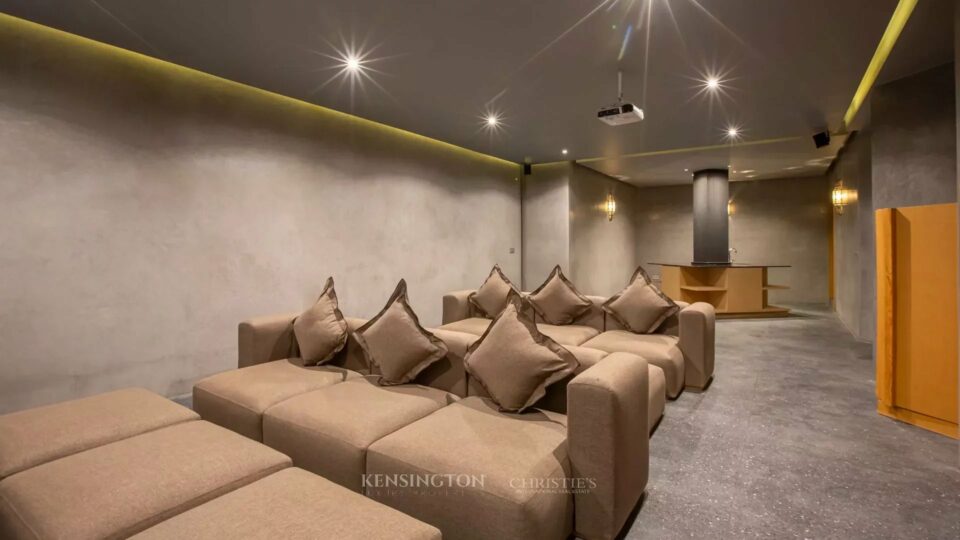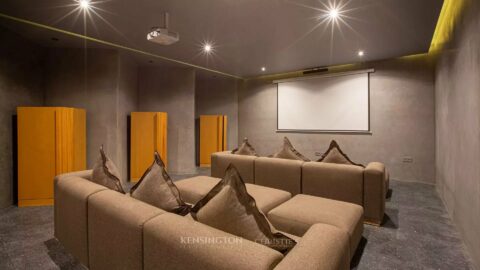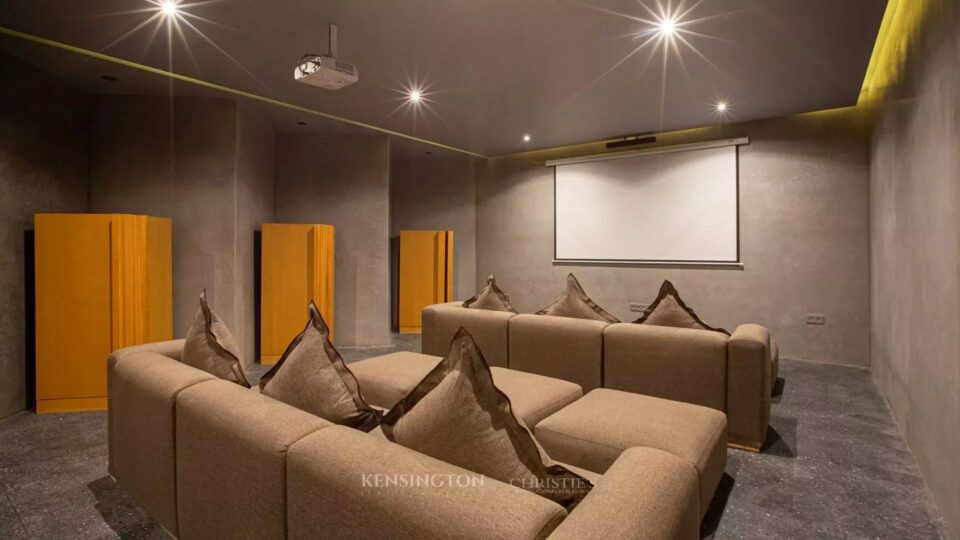 prices from 14,000 / Week
Ref: KPPM02187
6 Bedrooms
10000 m²
1100 m²
Master bedroom: 1
Suite: 5
Bathroom: 7
Living-room: 2
Reception room: 1
Dining room: 2
Study: 1
Terrace: 2
Spa: 1
Hammam: 1
Cabin: 1
Kitchen: 1
Description of VILLA QUADIN
Discreetly nestled in the heart of an enchanting natural setting, the Villa Quadin is a sumptuous residence with a quirky design where comfort and sophistication are majestically combined. The villa is bordered by four lush gardens, distinguished by different natures: the forest representing wilderness; the olive grove representing existing nature; the orchard representing artificial, controlled nature; and the Andalusian garden - by a geometrically composed representation. A singular residence that lives to the rhythms of these four environments. Spread over an area of one and a half hectares, the villa offers six beautiful bedrooms, all located on the upper floor, luxuriously appointed and opening onto beautiful terraces, providing privacy and freedom.
Facing north, the two-storey Quadin villa has been designed to create a subtle sequence of living spaces. The first floor features a large tent-like terrace, ideal for taking in the breathtaking sunset against the backdrop of the Atlas Mountains. It also houses the six spacious, sunny bedrooms, each with circular bathtubs in the master bedrooms and en-suite bathrooms with walk-in showers in all accommodation apartments, a dressing room and large terraces opening onto the four gardens, the Atlas peaks and the large swimming pool.
All the ingredients are there for an unforgettable vacation.
Inclusion
- Full privatization
- House staff


Supplements :
- Airport/villa - villa/airport transfers or car rental
- Wellness treatment on request
- EVENT
- Meals on request, non-alcoholic beverages included
- One-hour Moroccan Apertivo *Local beer and Moroccan wine
- Cocktail Apertivo one hour *Local beer and Italian wine with
- Barbecue *Min 10 persons with soft drinks Brunch *Min 10 persons with soft drinks

NB: Prices shown are indicative and subject to seasonality.
For further information, please contact us.
Property Features
Air-conditioning
Central vacuum system
Internet
Jacuzzi
Furnished
Sprinkler irrigation
Barbecue
Outdoor lighting
Well
Disabled access
Fire alarm system
Lift
Common laundry
Caretaker
Listed historic building
Caretaker
Swimming pool
Sauna
Spa
Pets allowed
Coffeemaker
Freezer
Stove
Iron
Oven
Microwave oven
Washing machine
Dishwasher
CD Player
DVD Player
Linens
Hob
24/7 reception
Refrigerator
Hair dryer
Clothes dryer
Television
Tableware
Interested In This Property?