Villa Adib is a villa for holiday rental in Marrakech
Villa Adib is a Contemporaine villa for holiday rental in Marrakech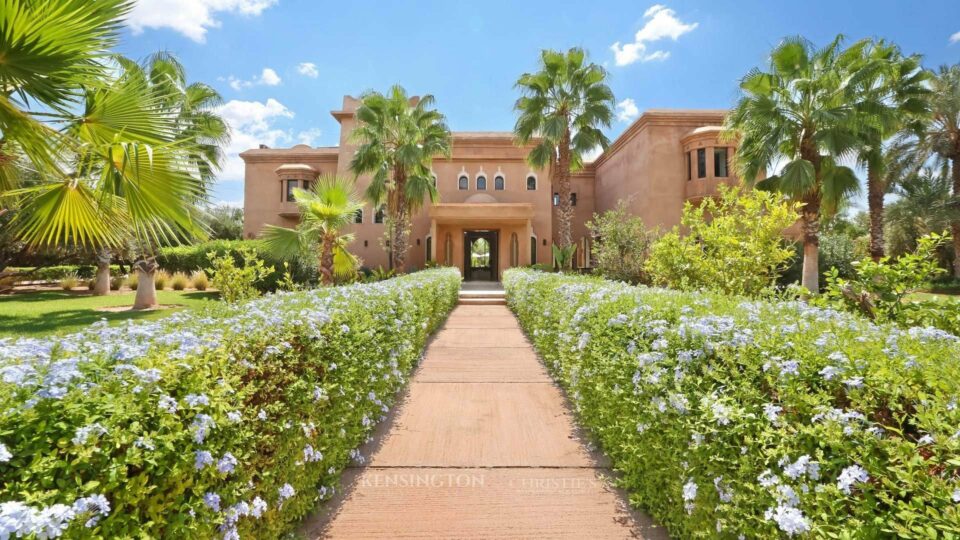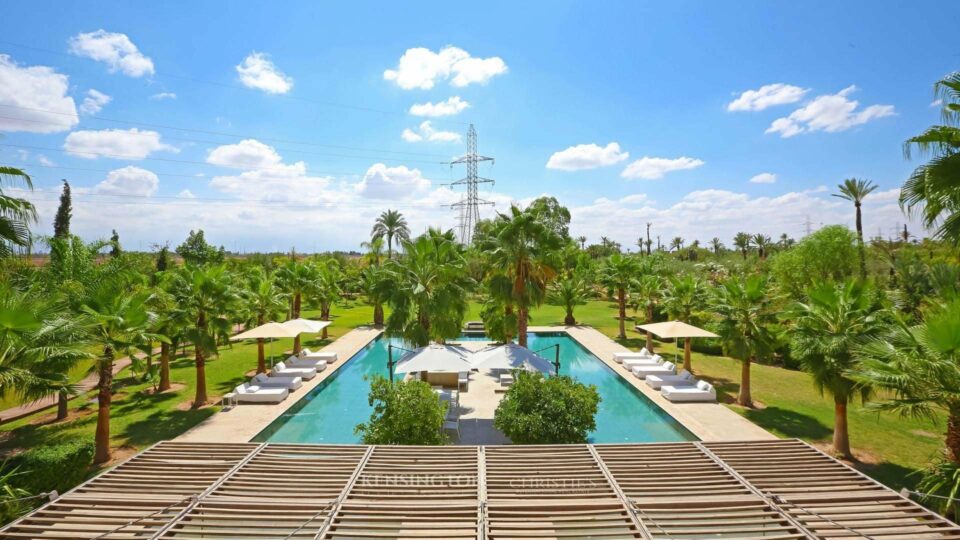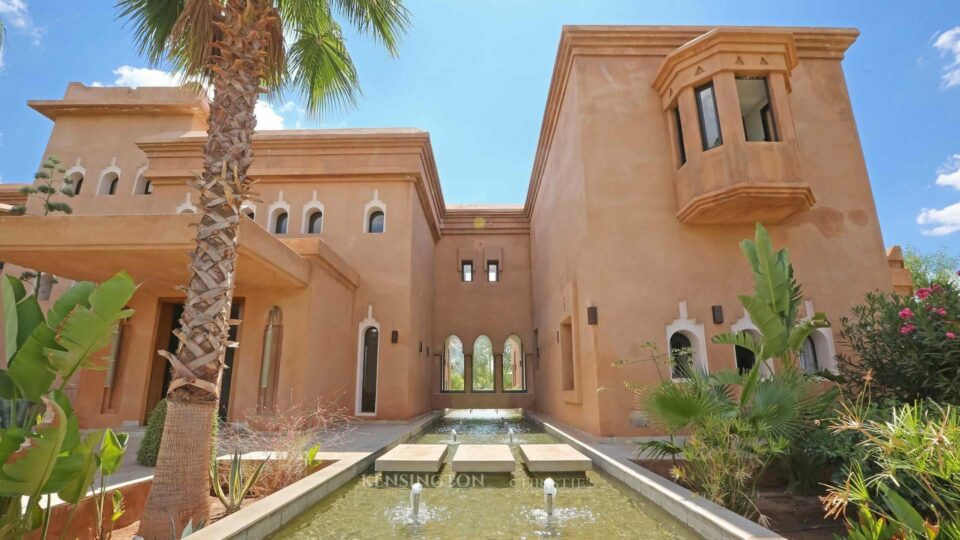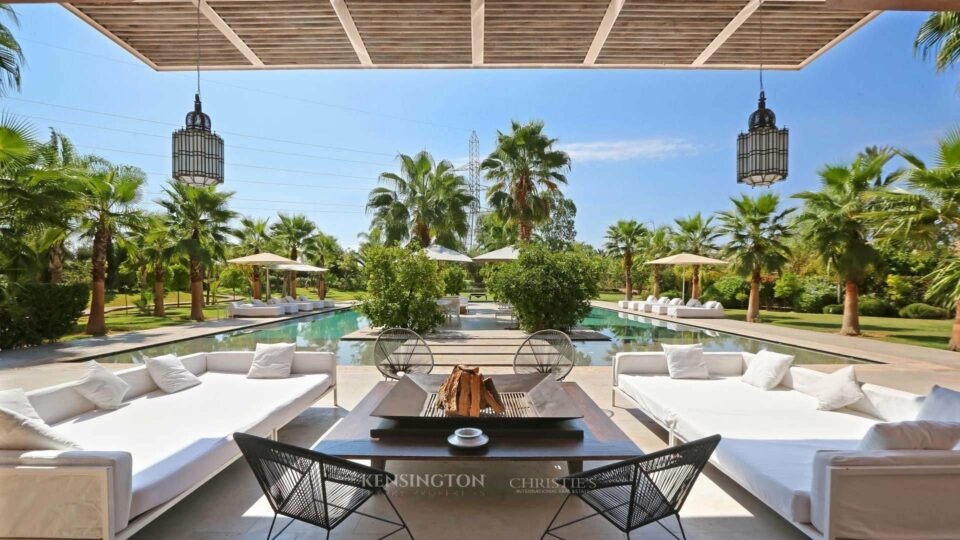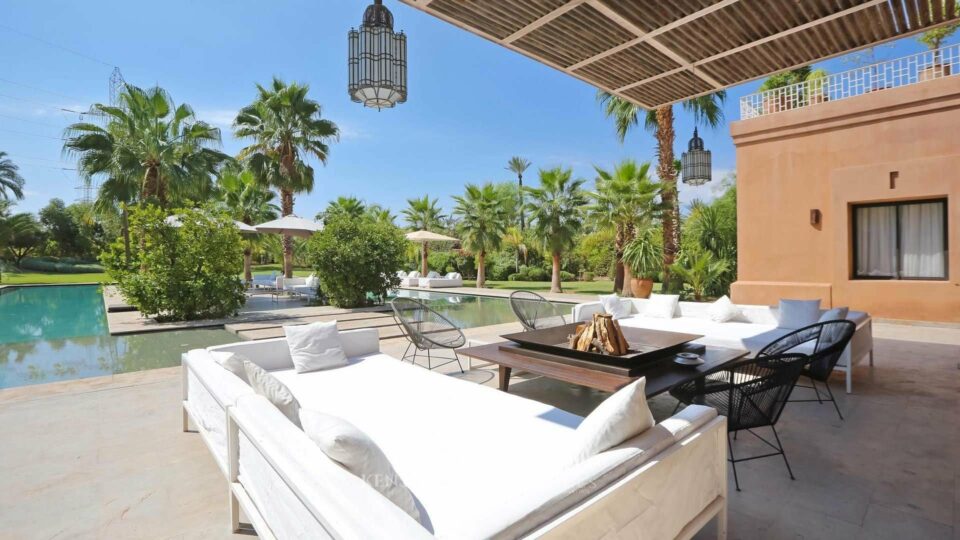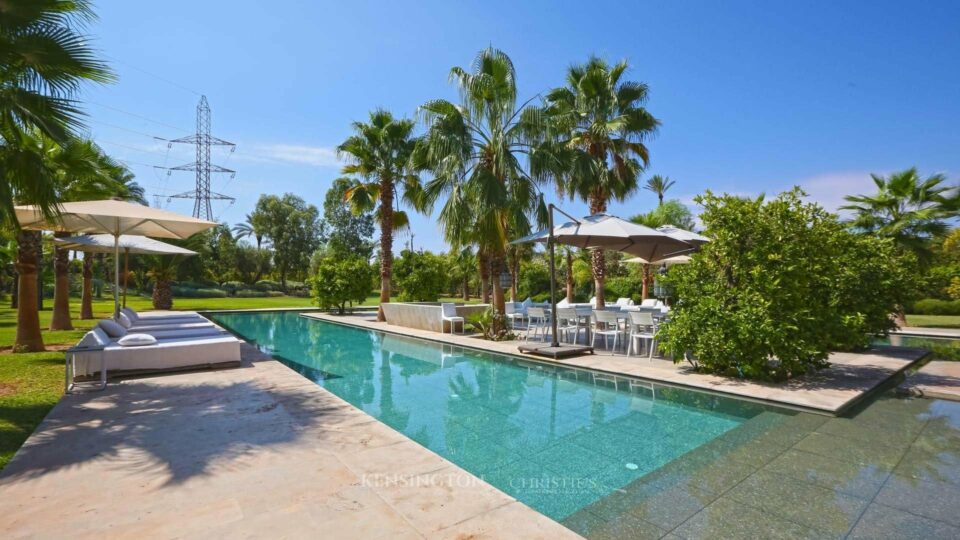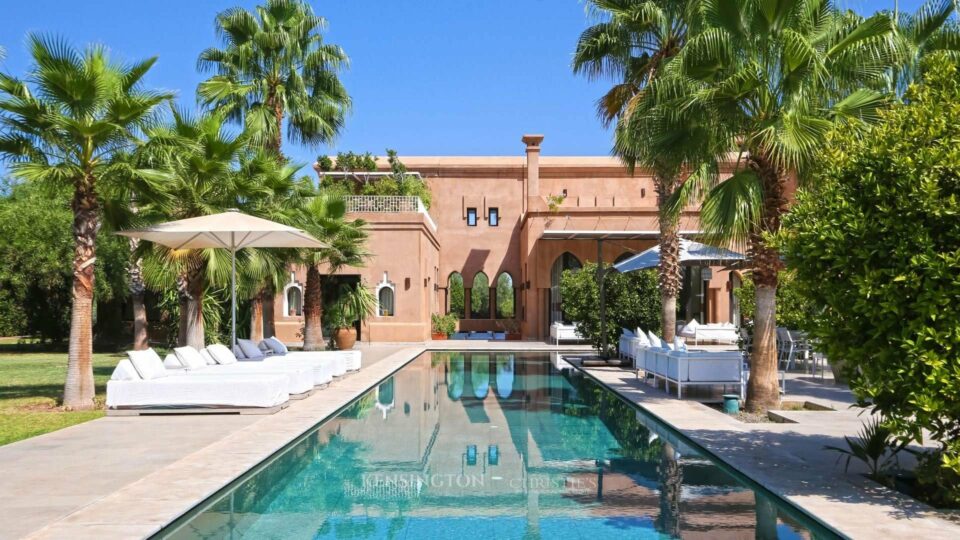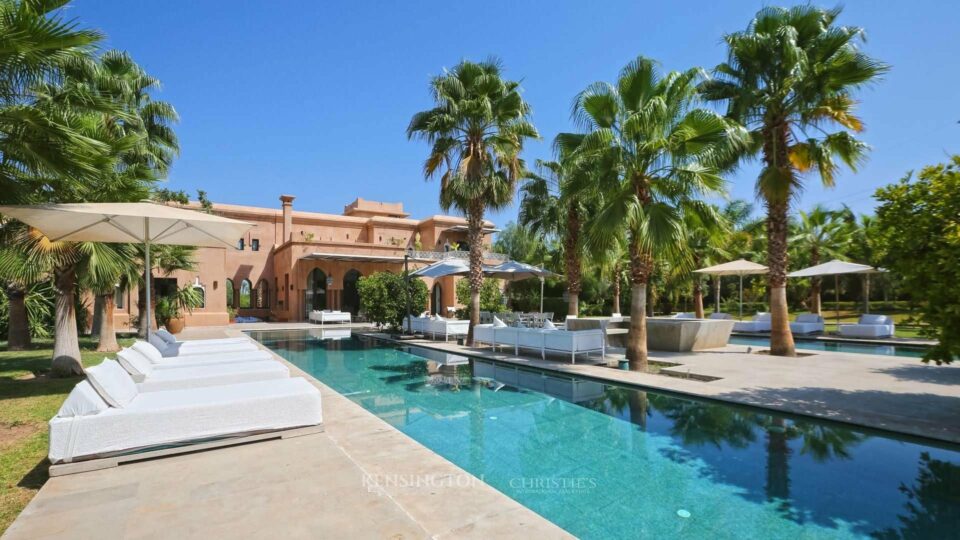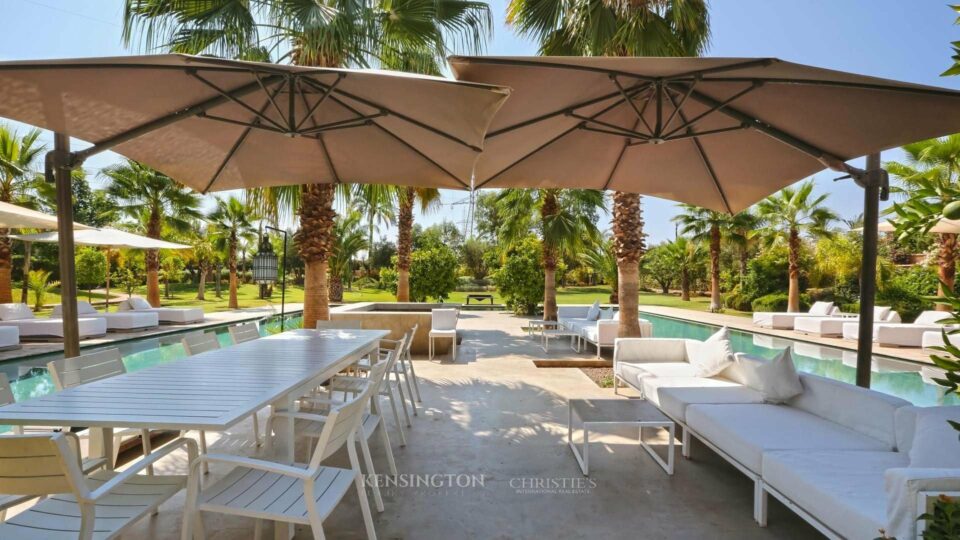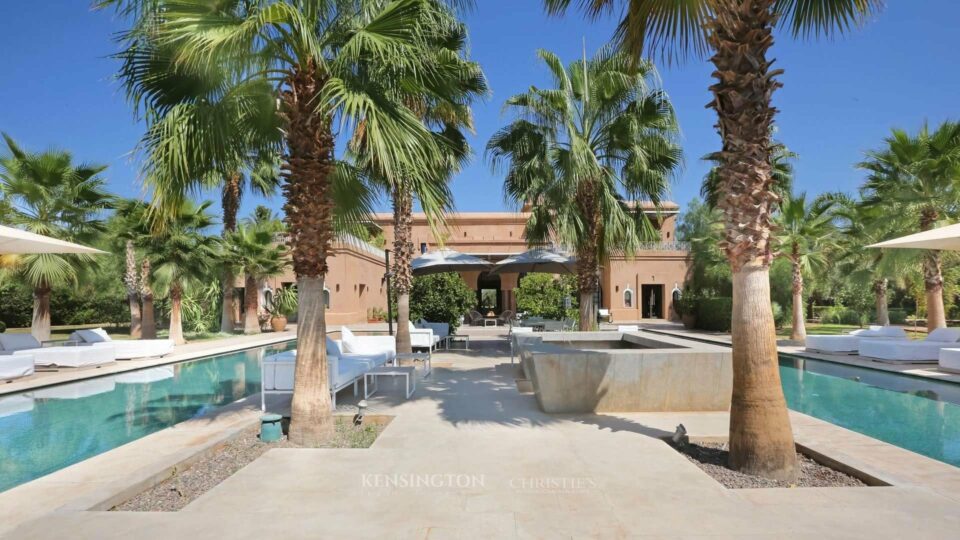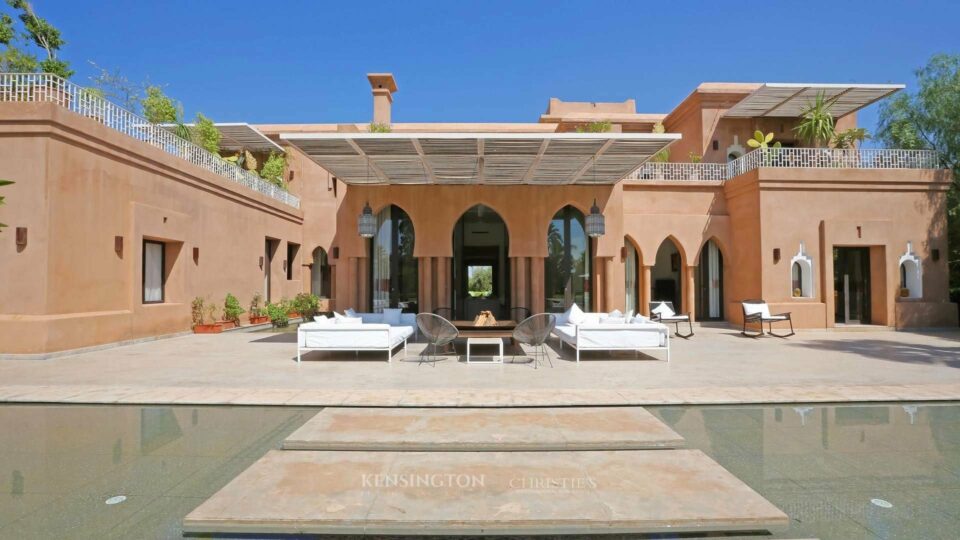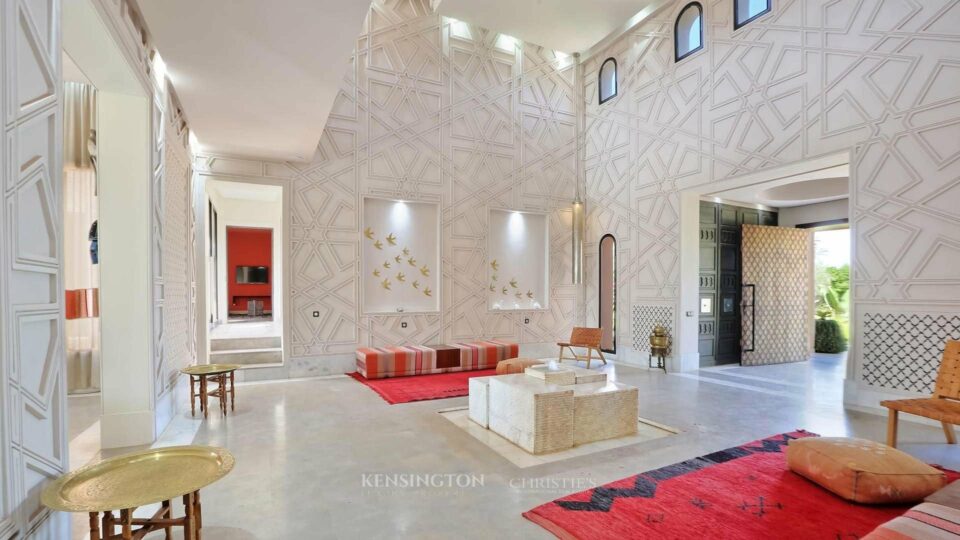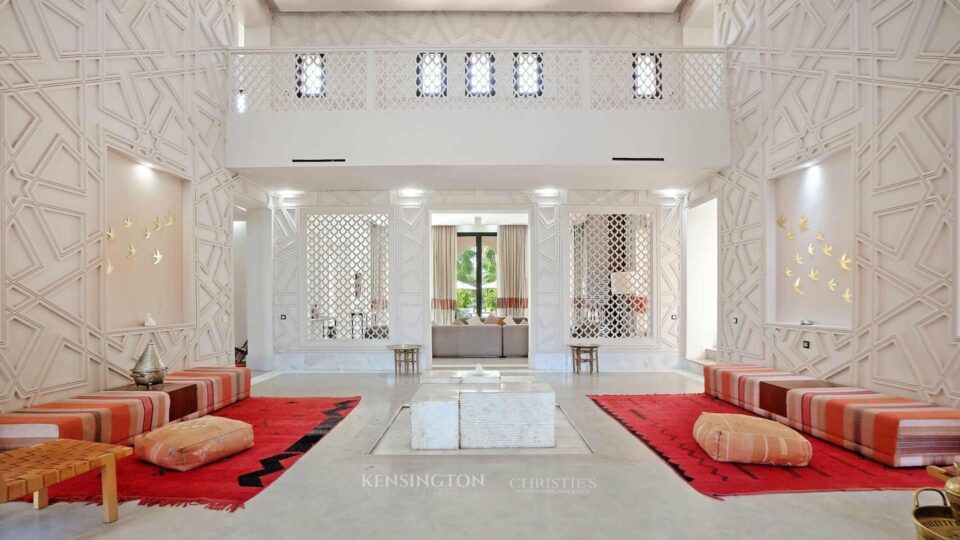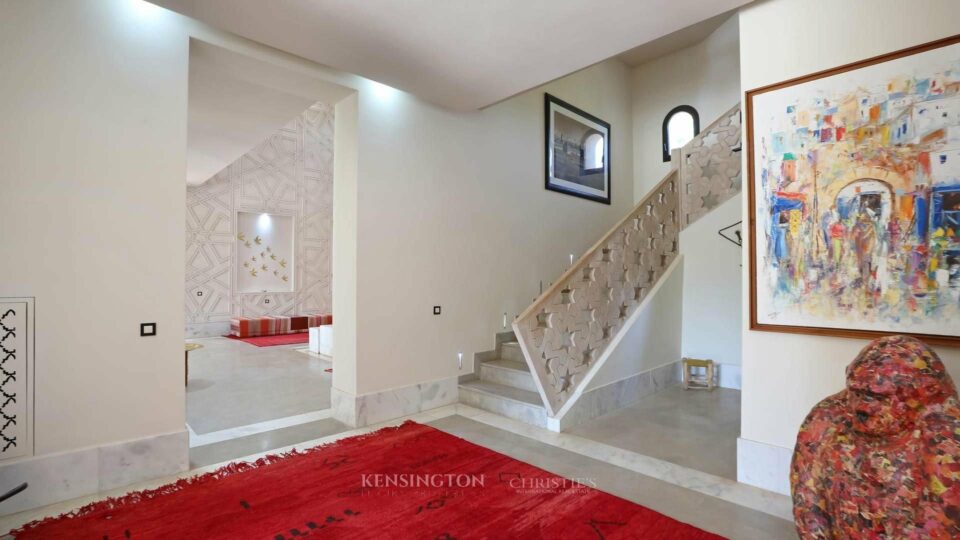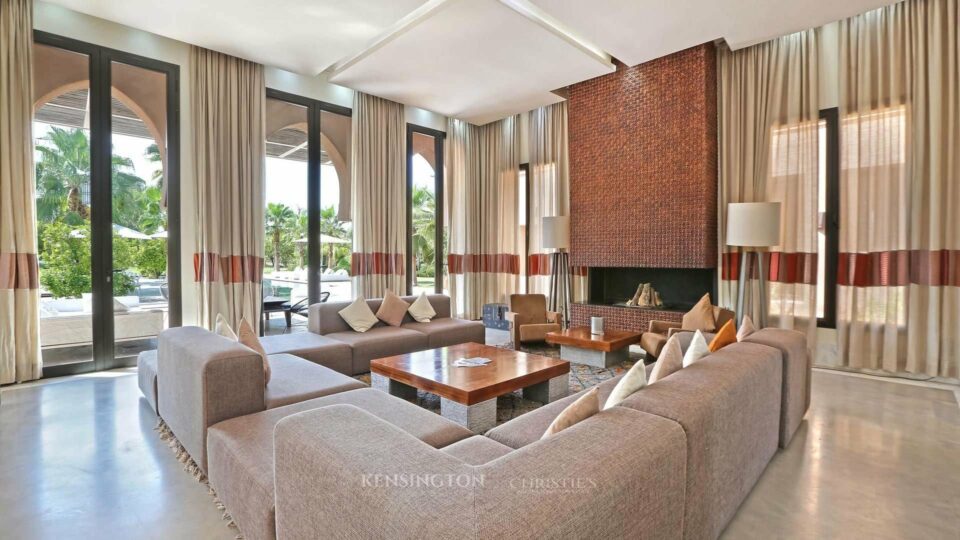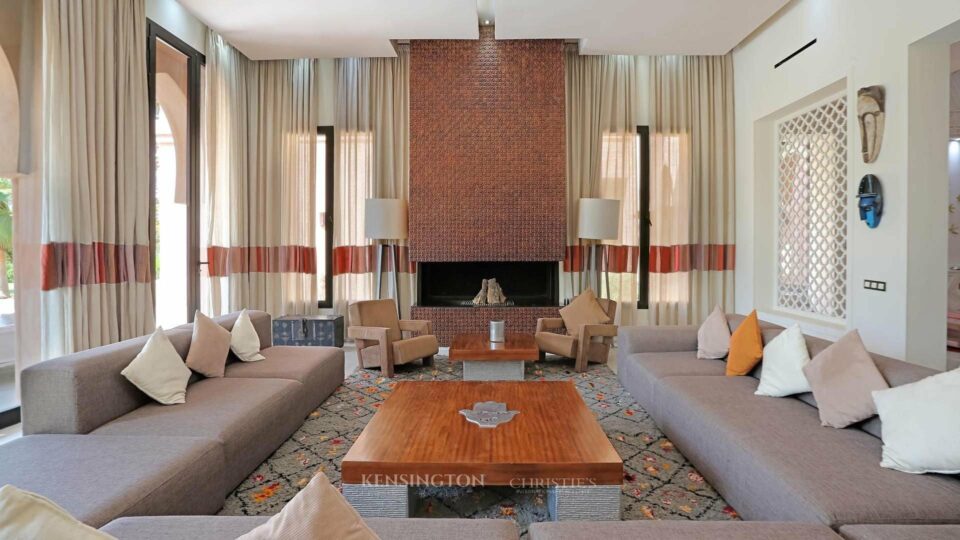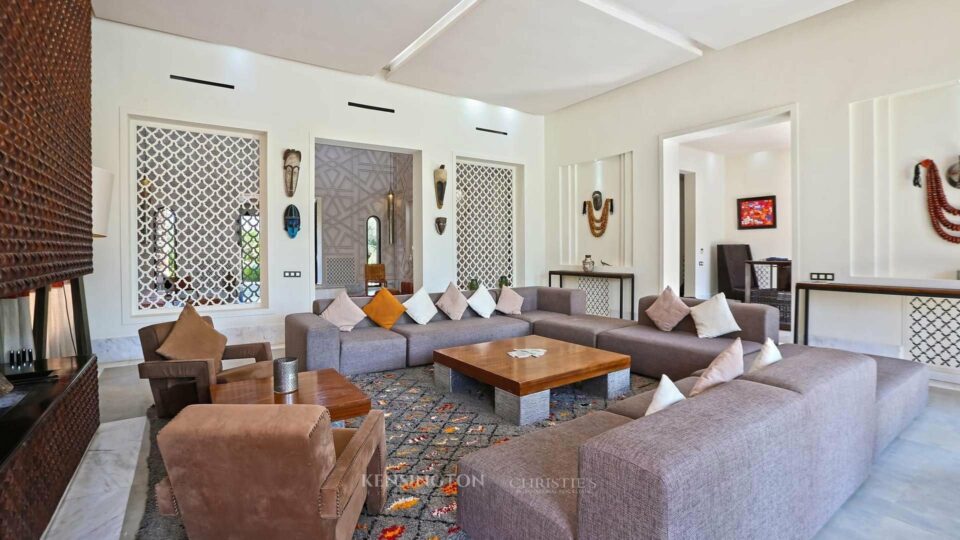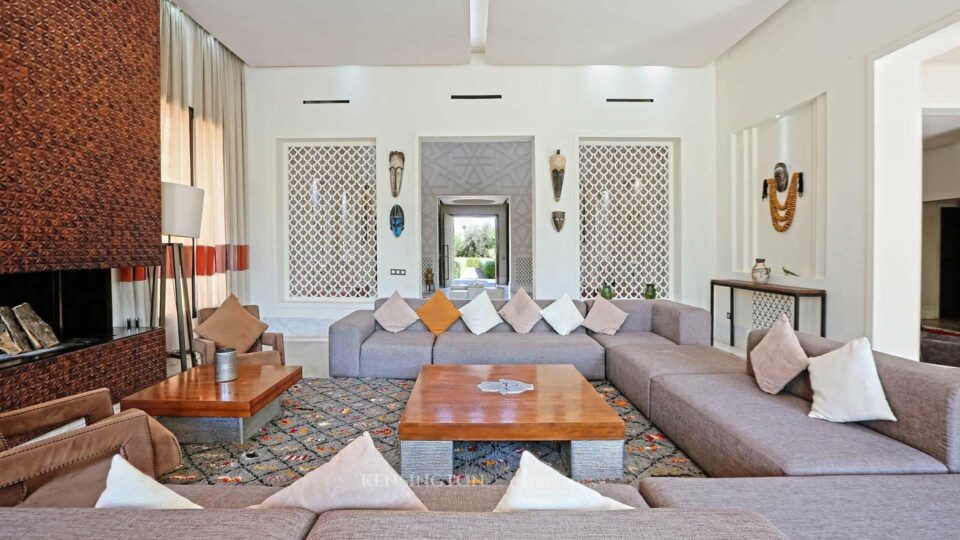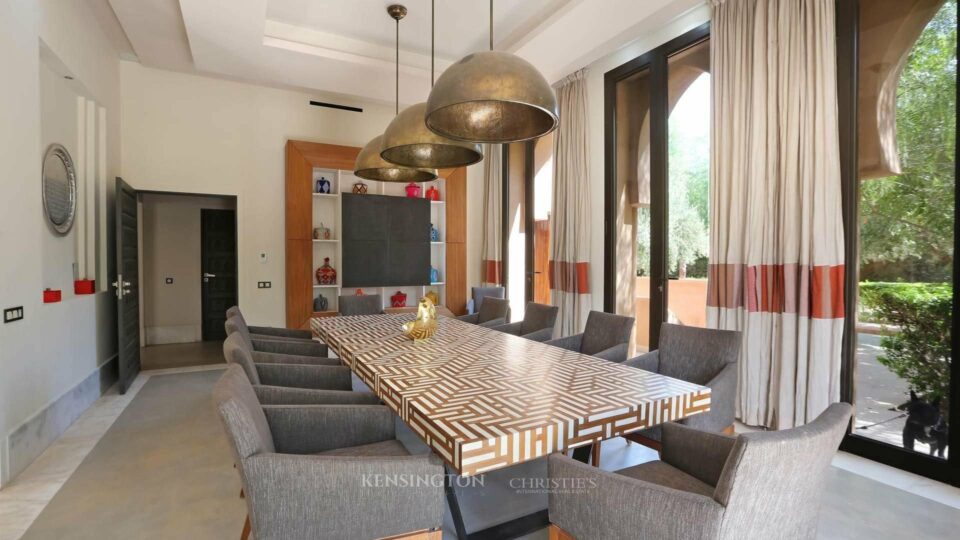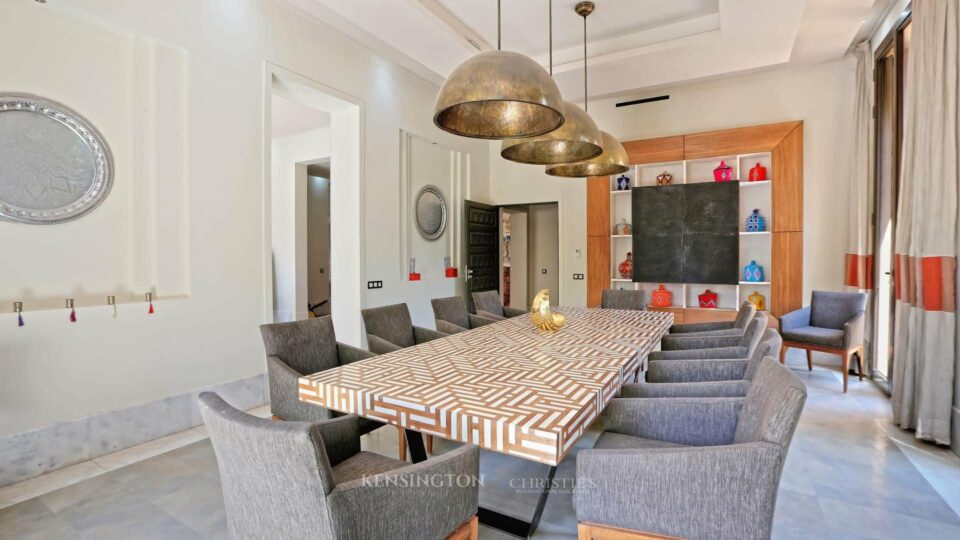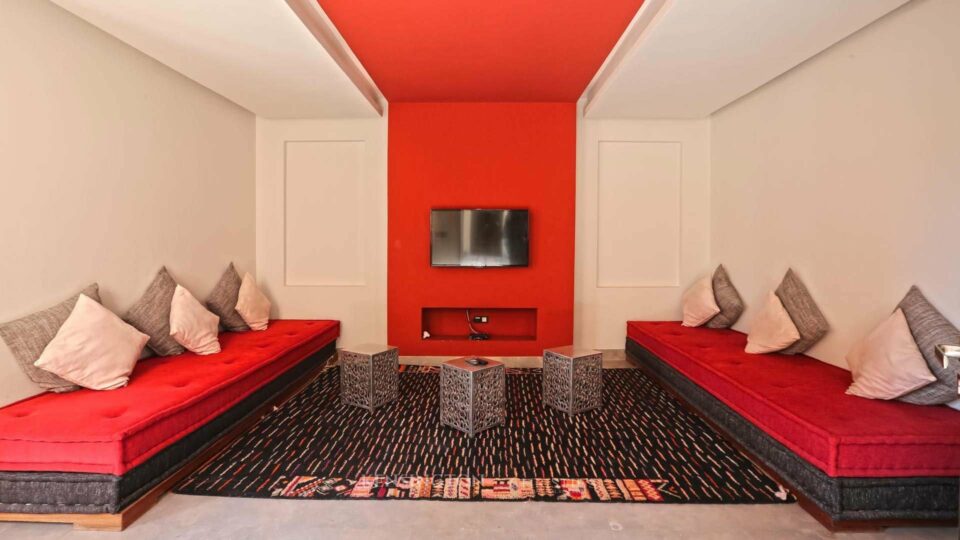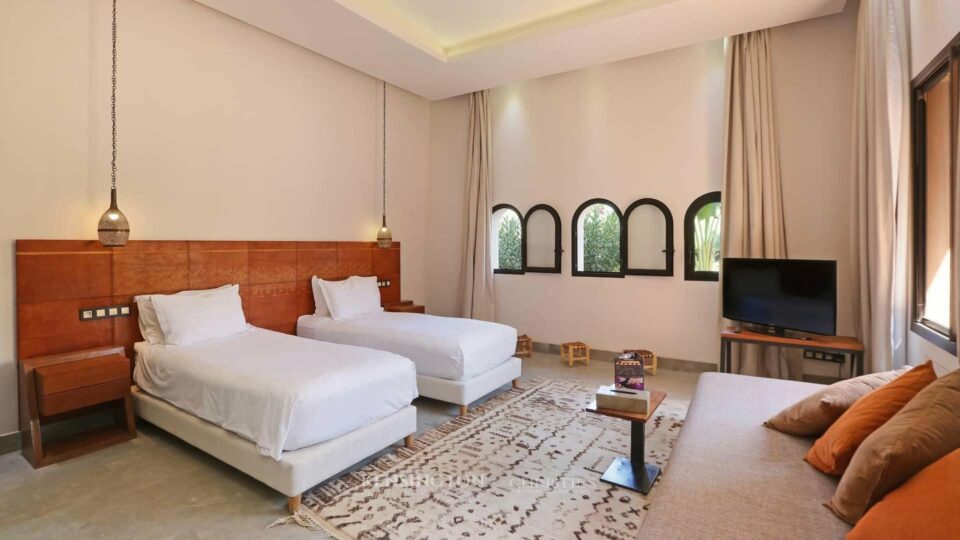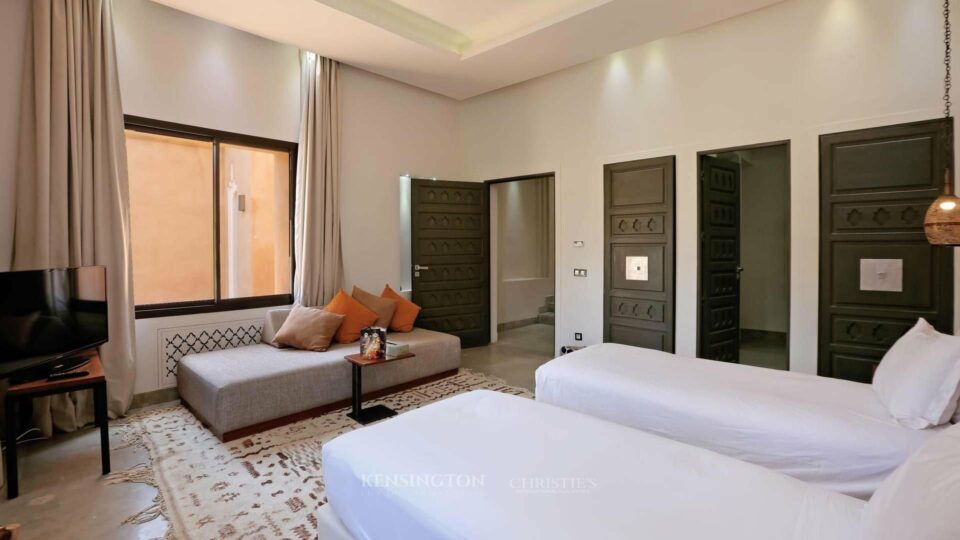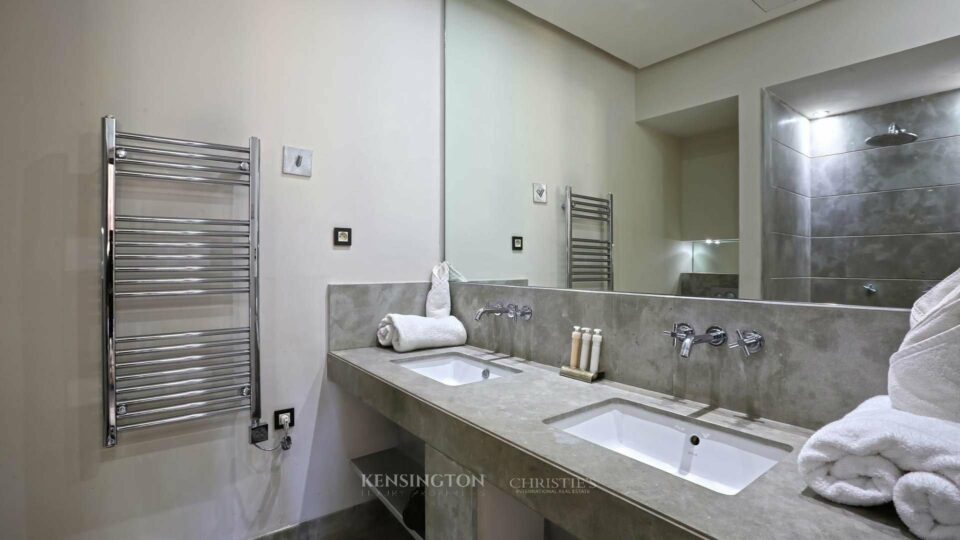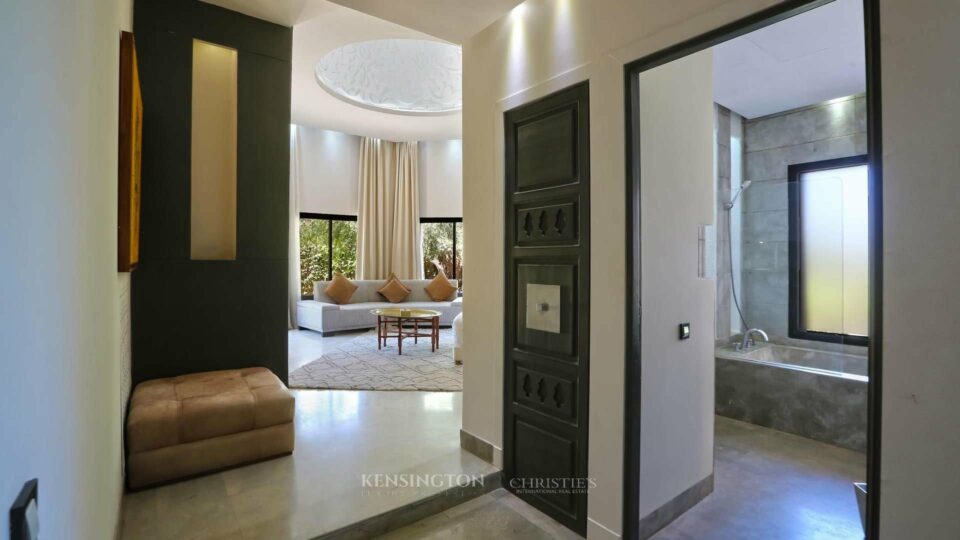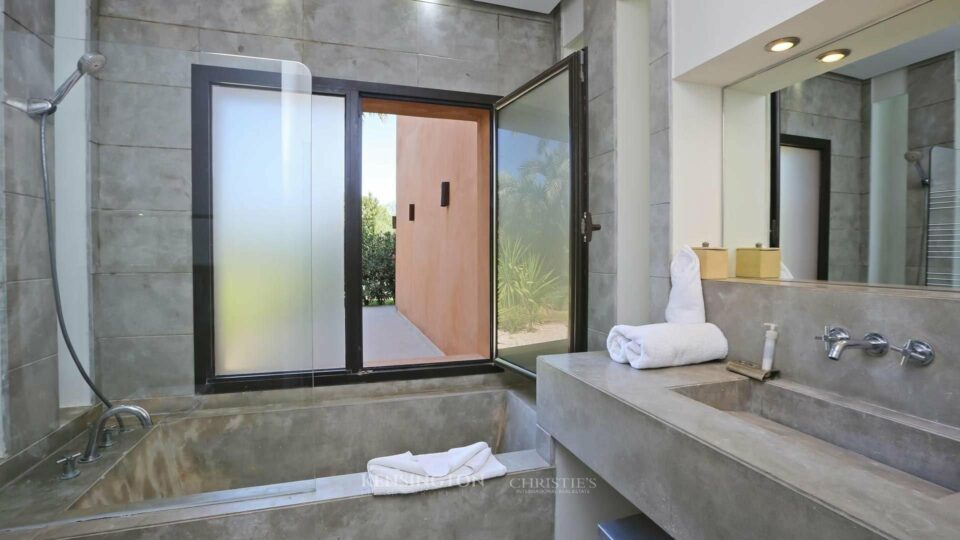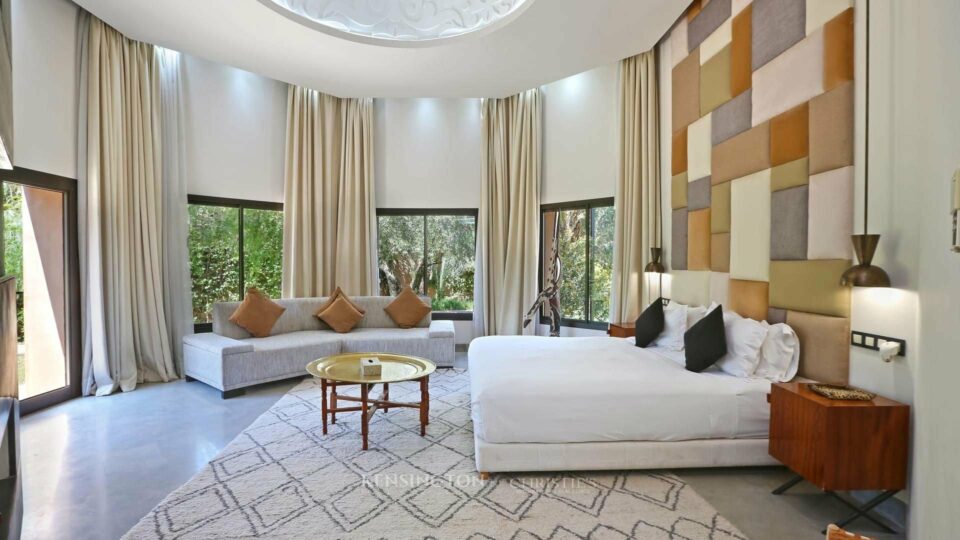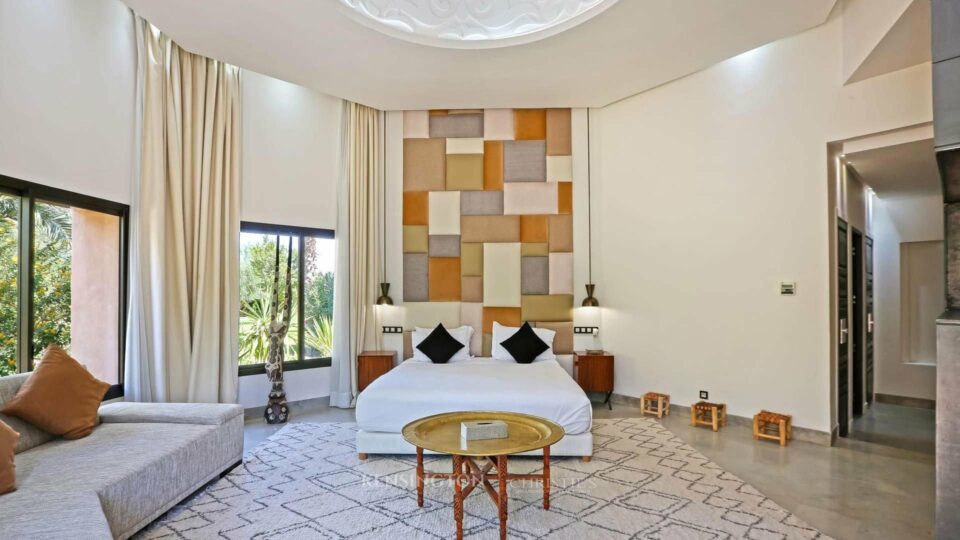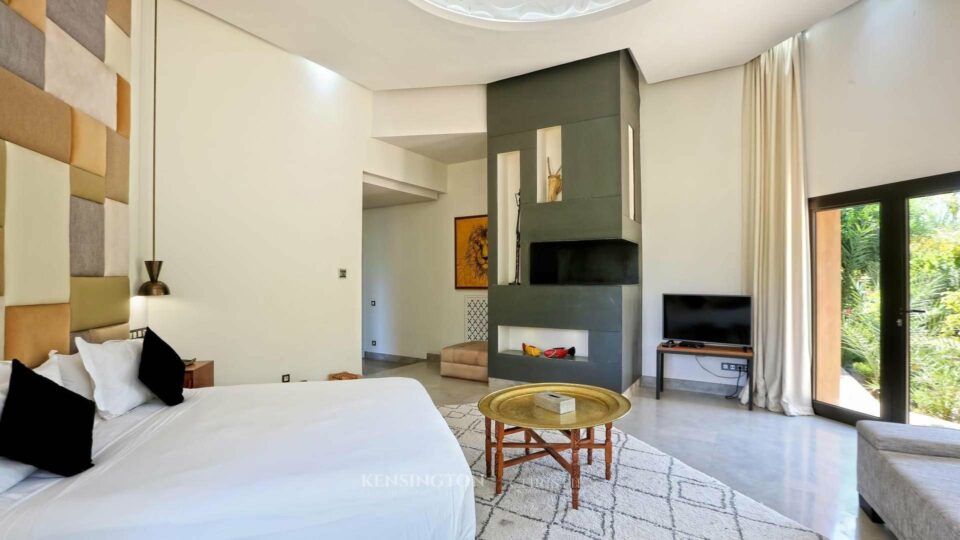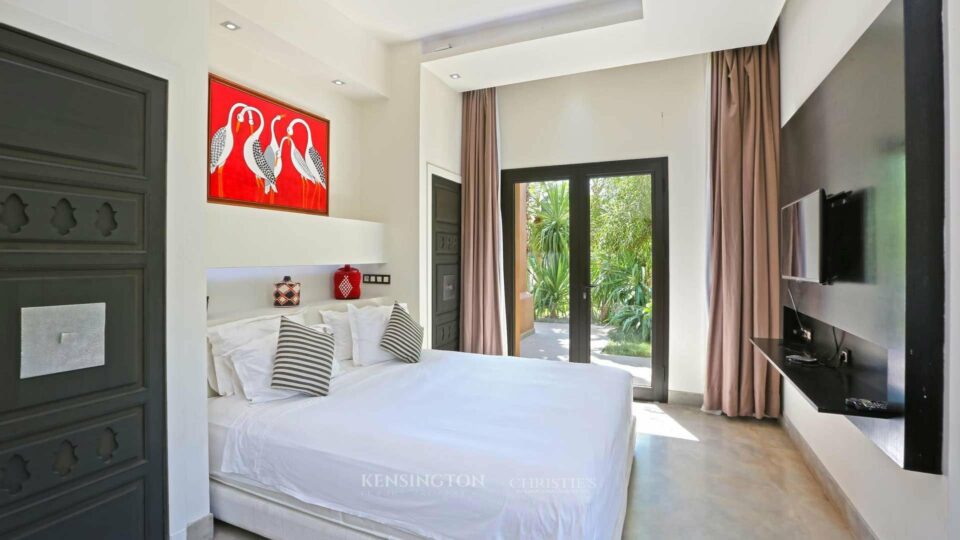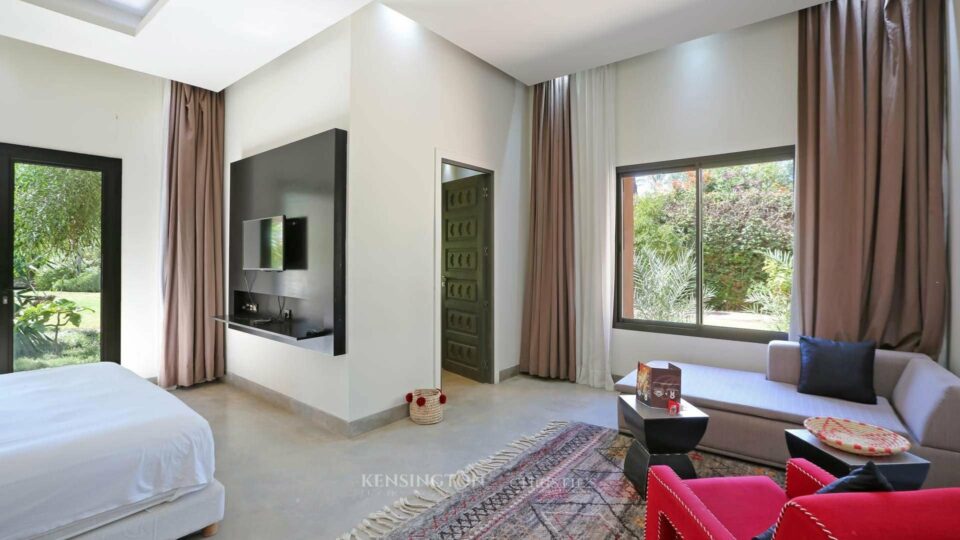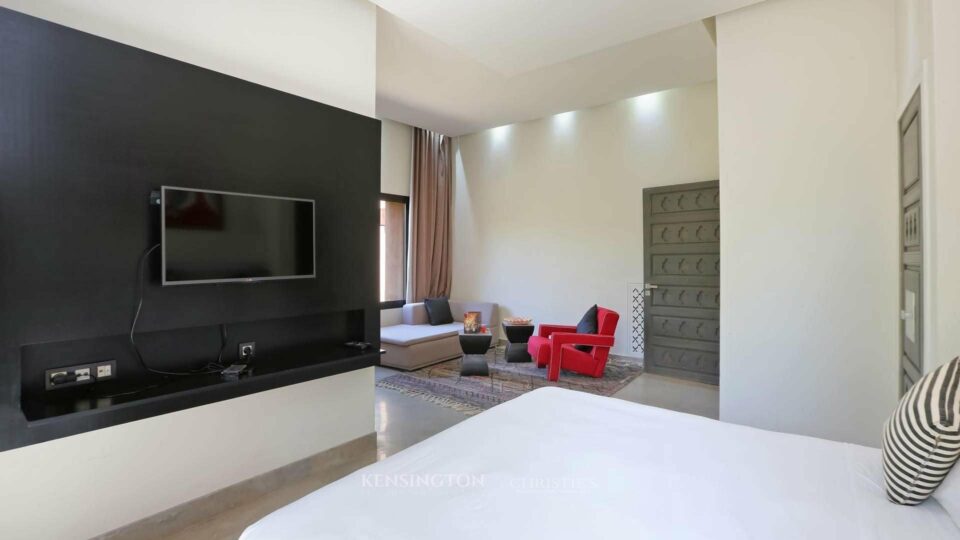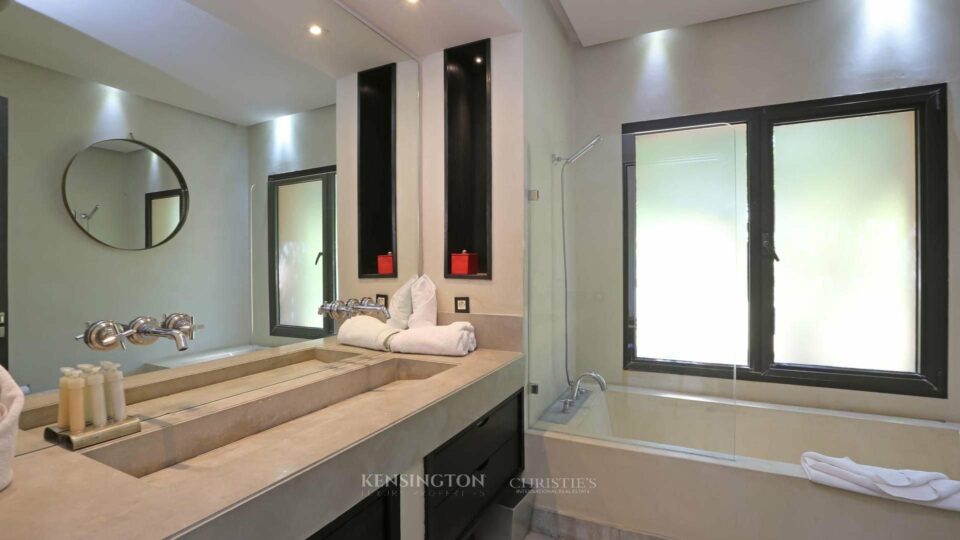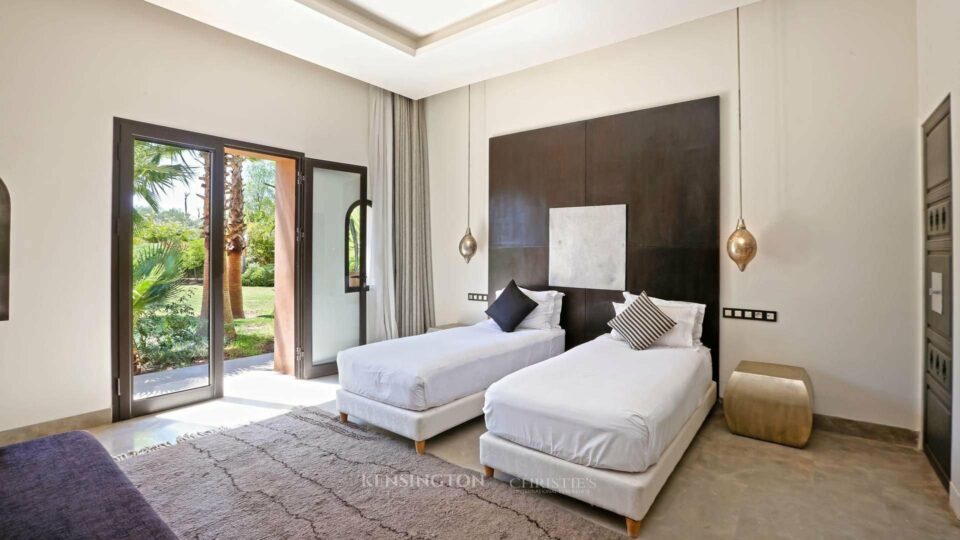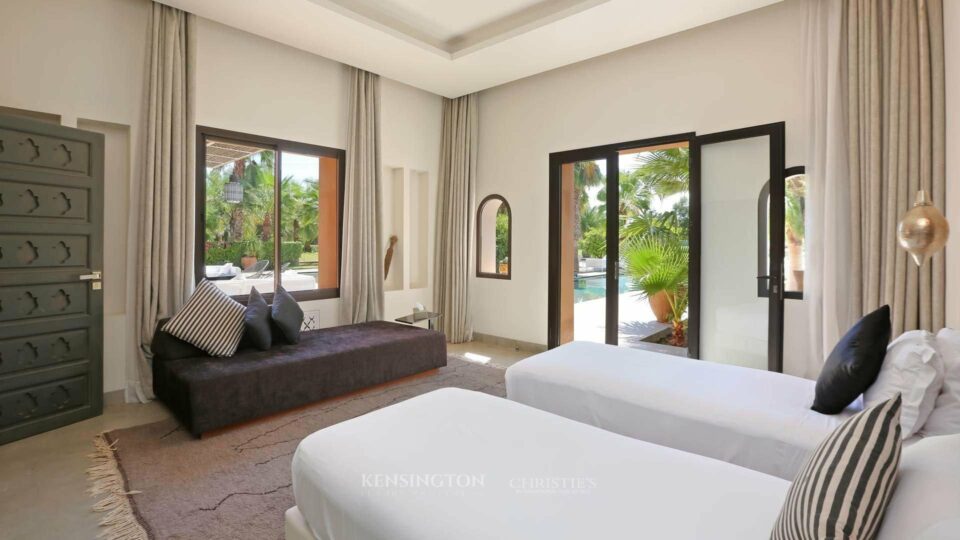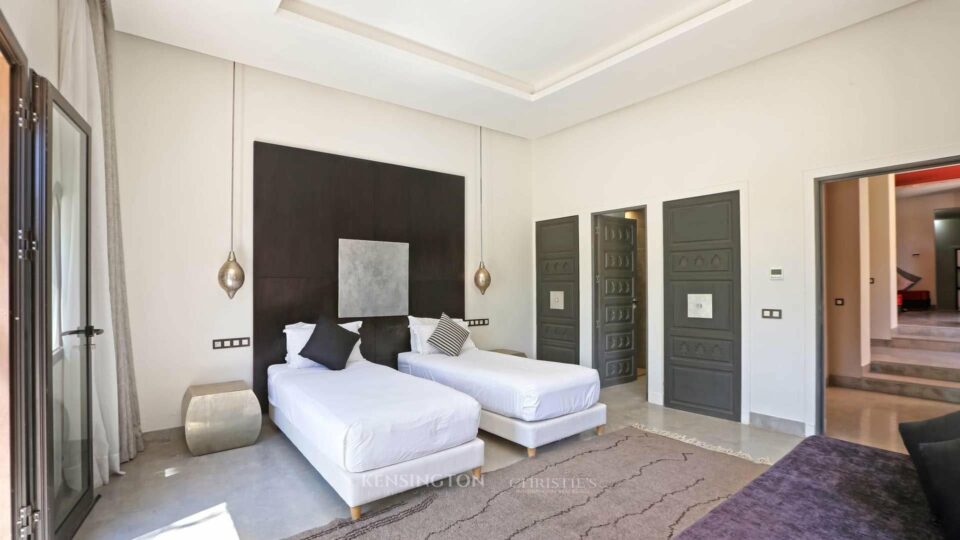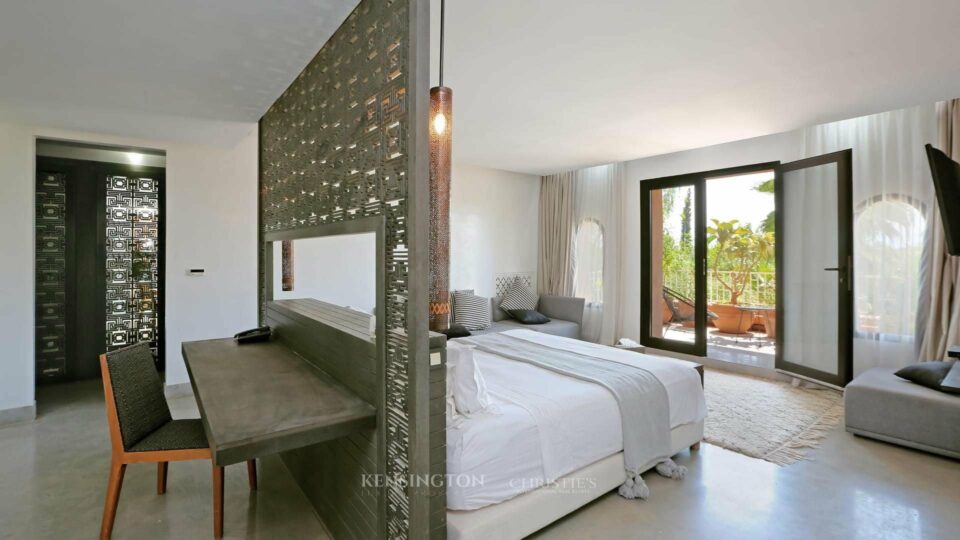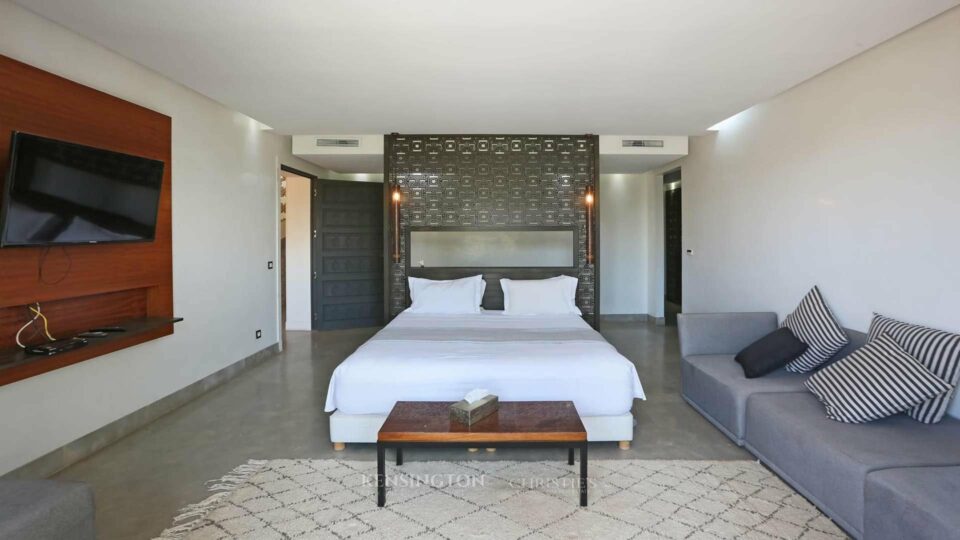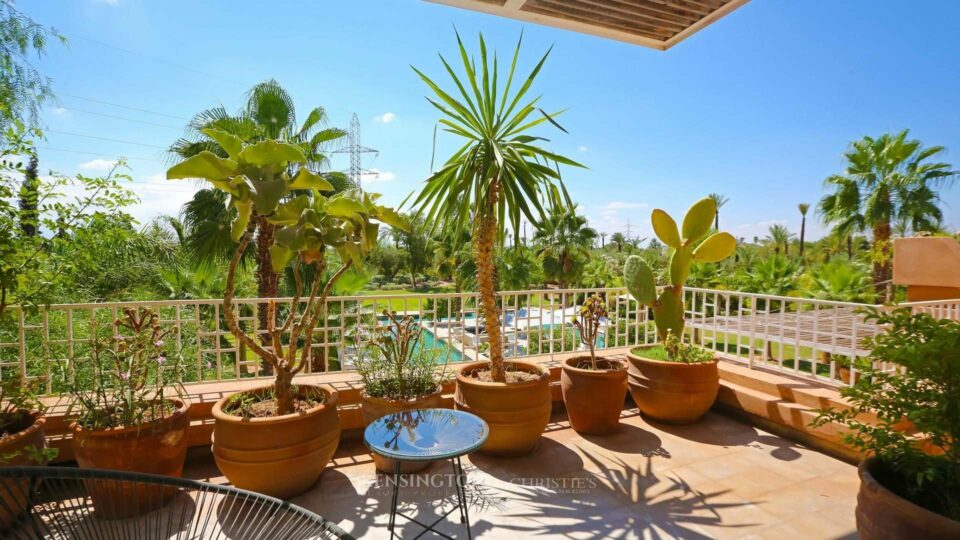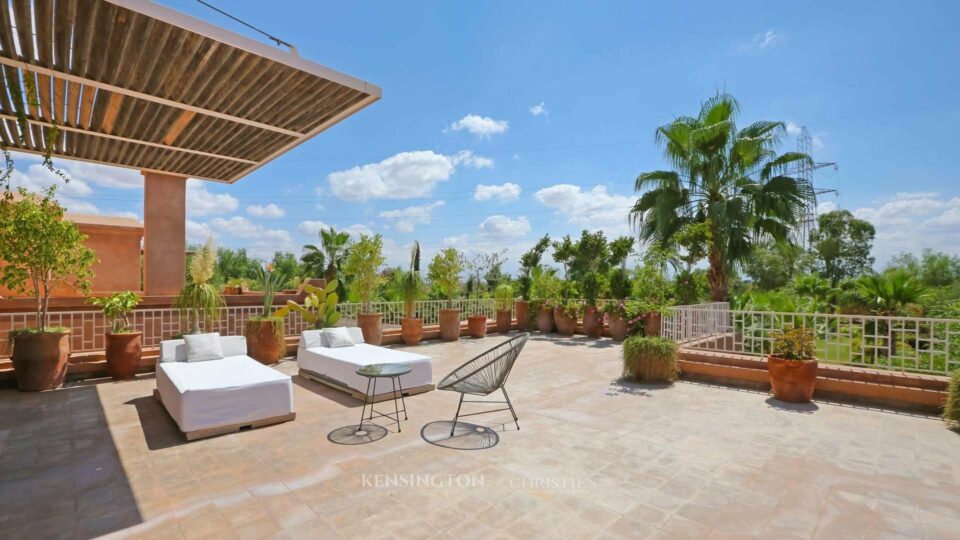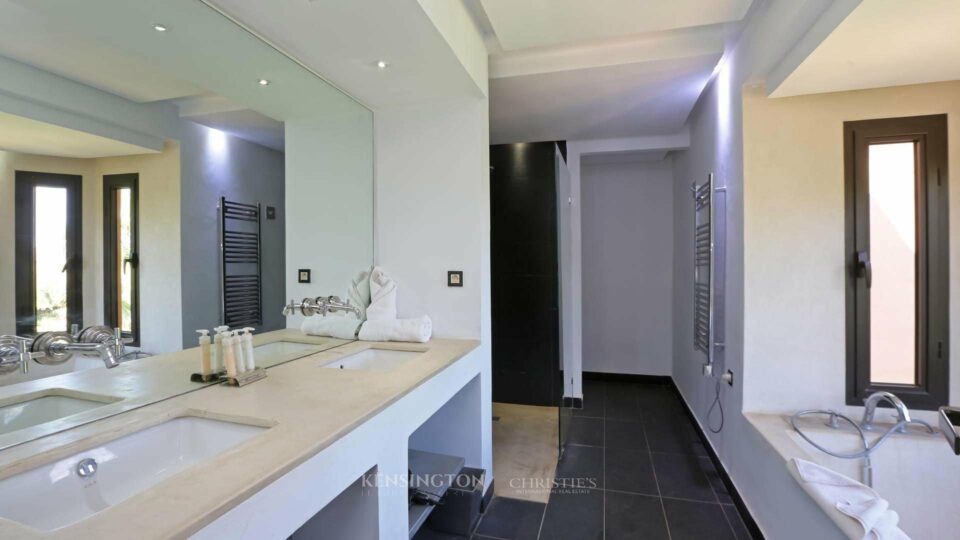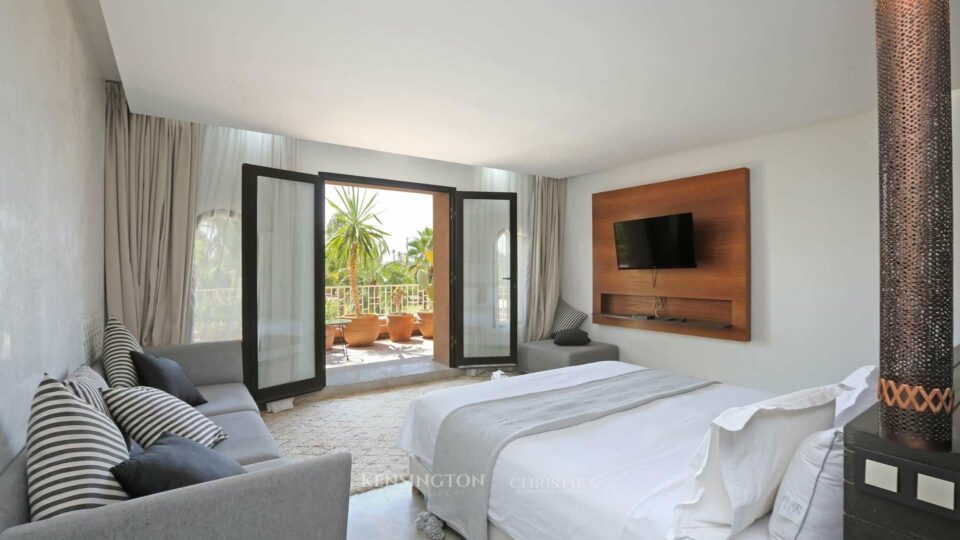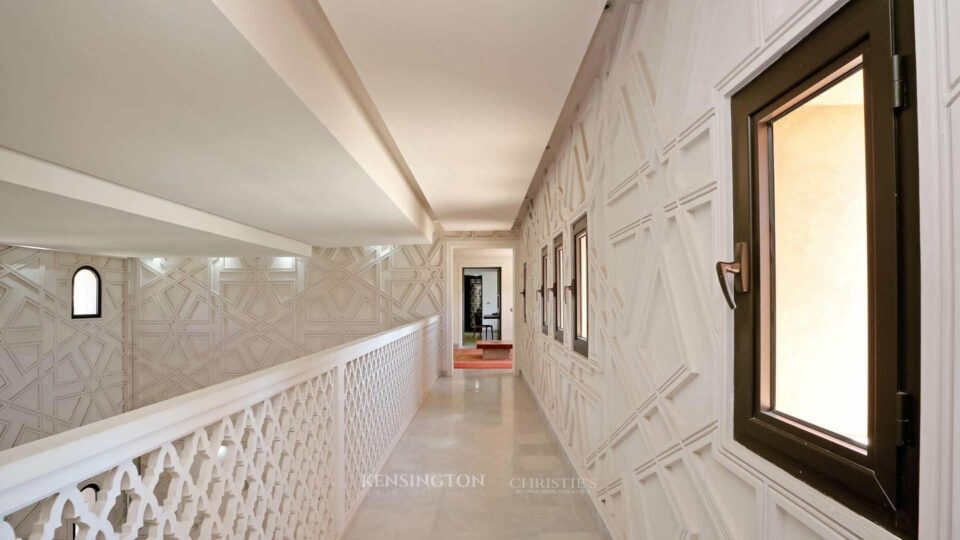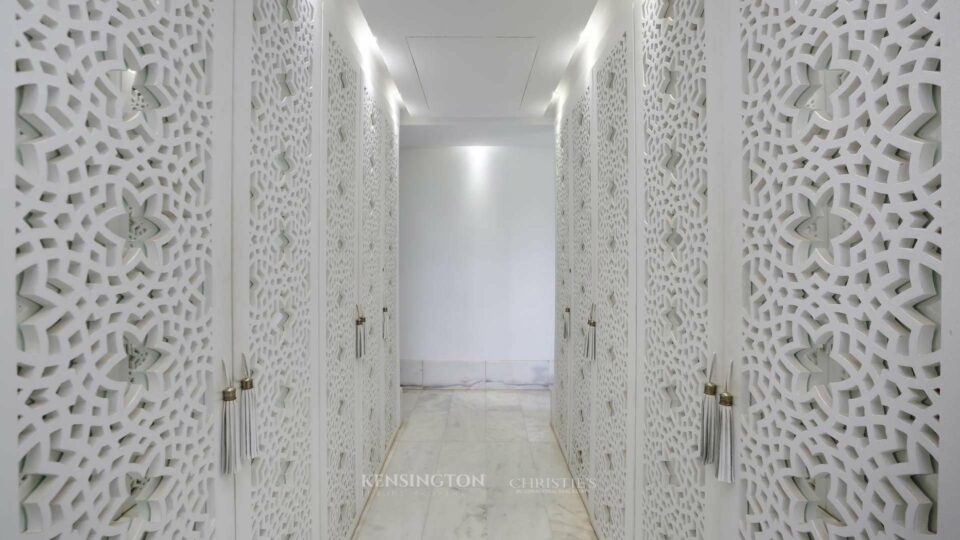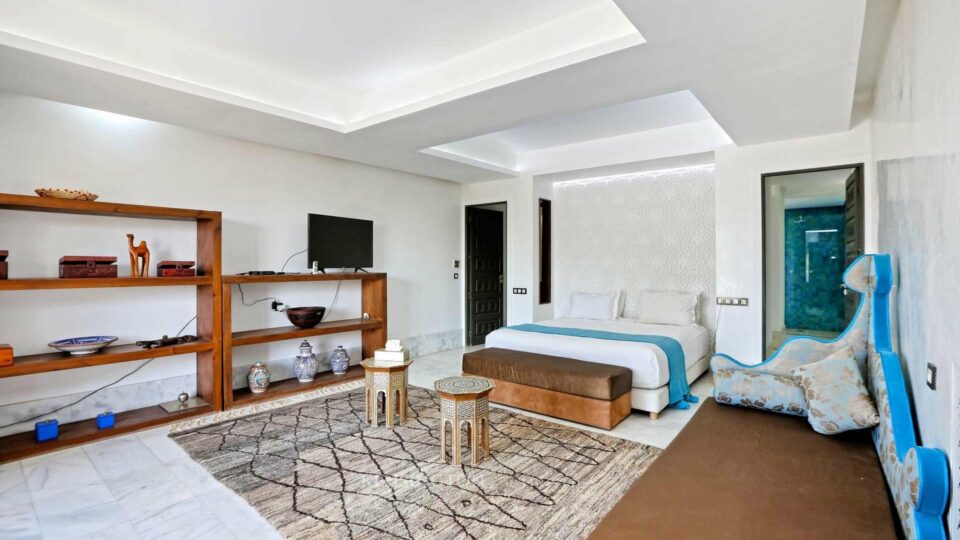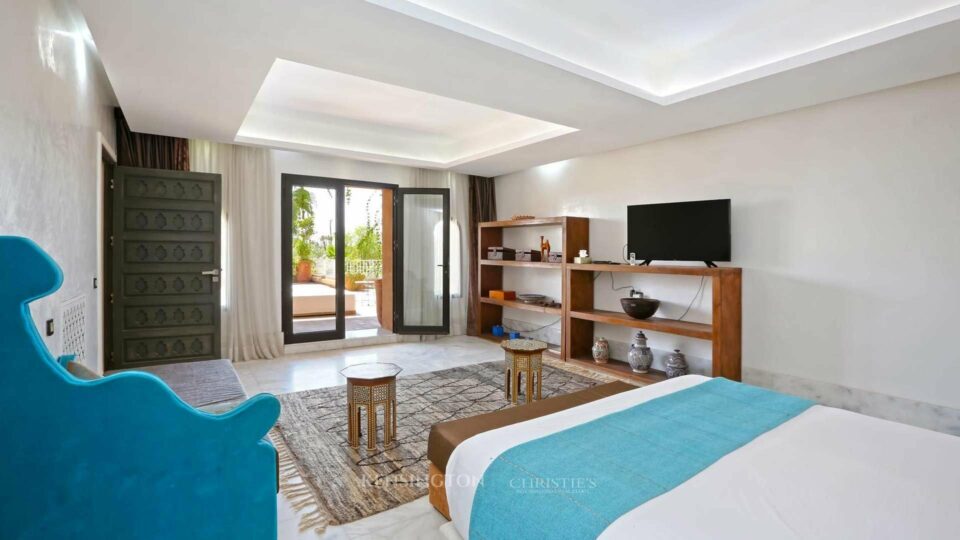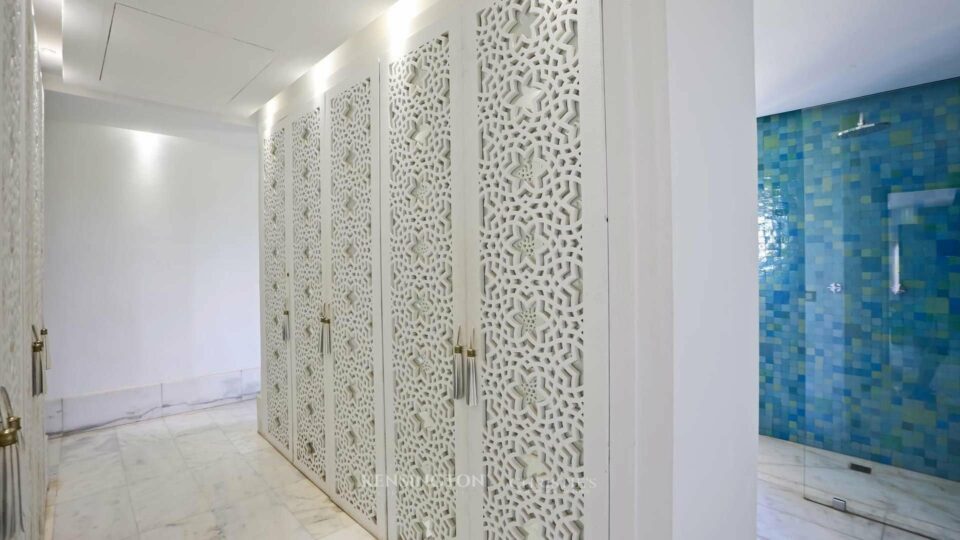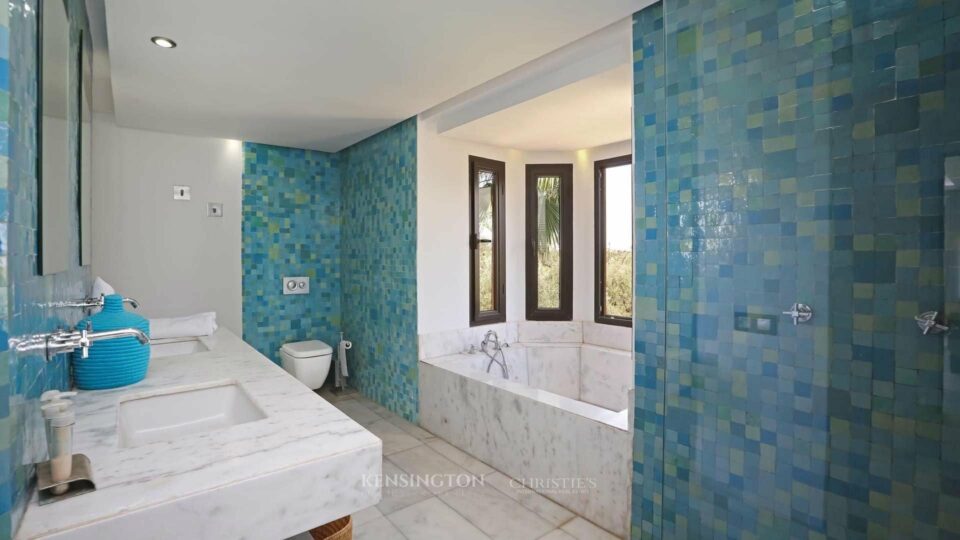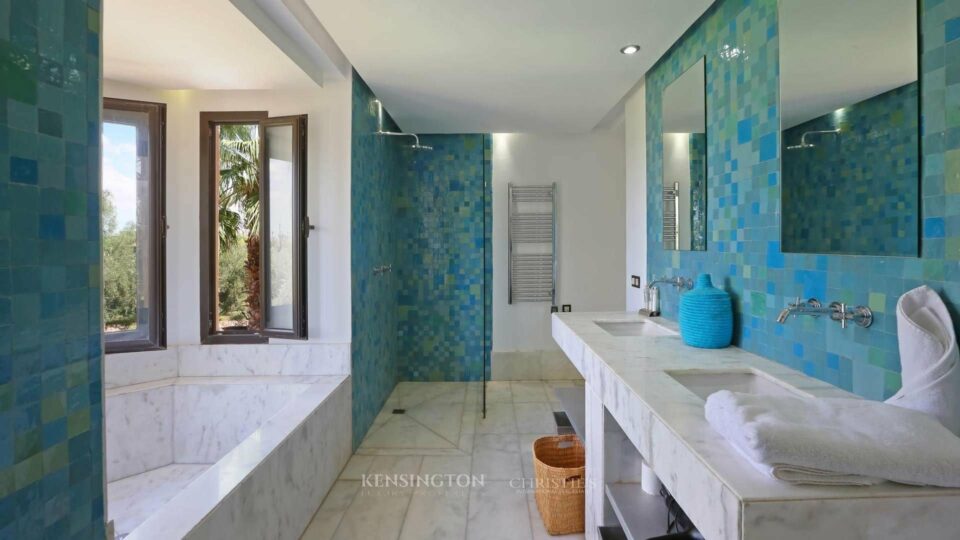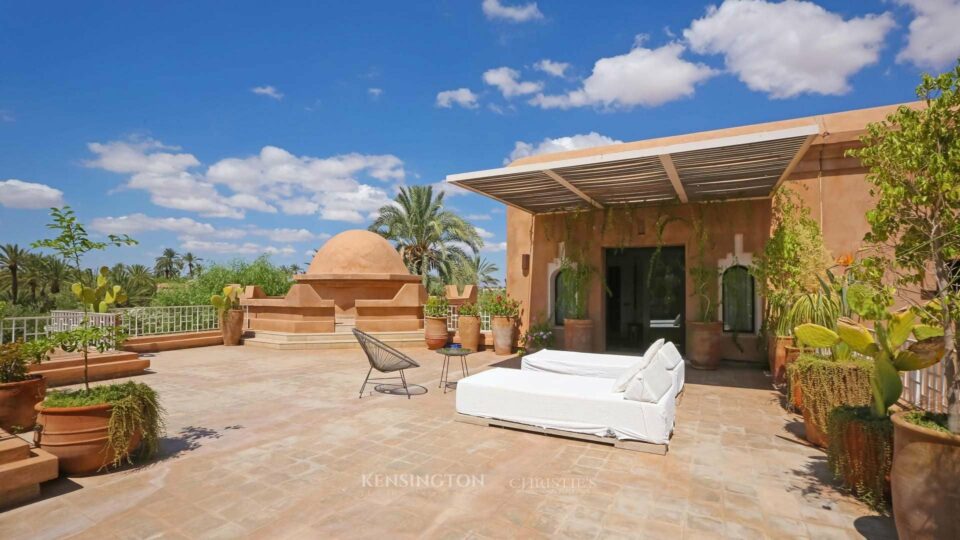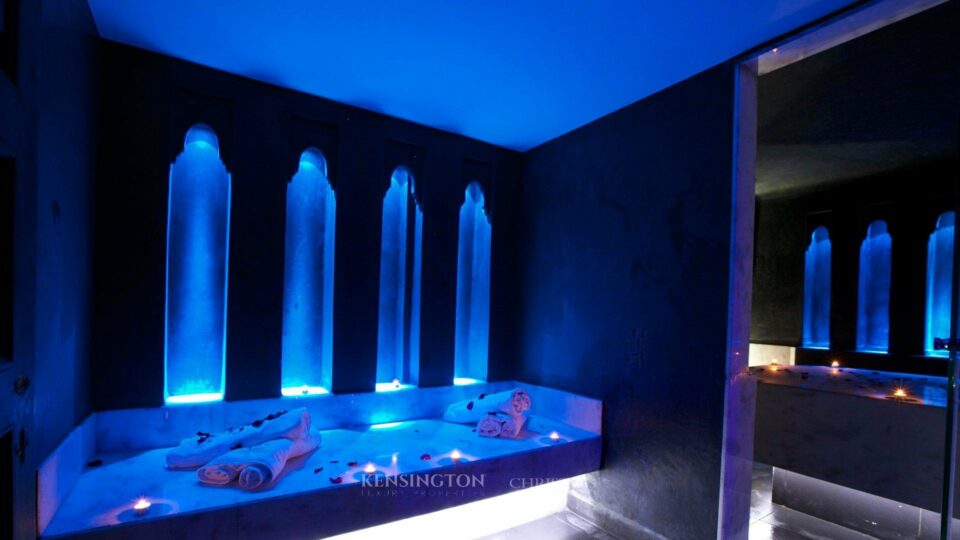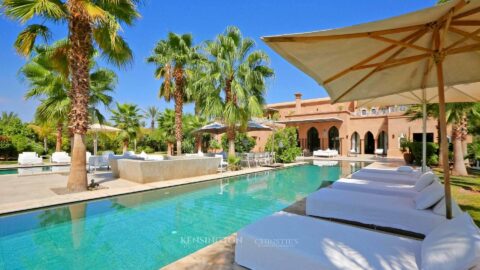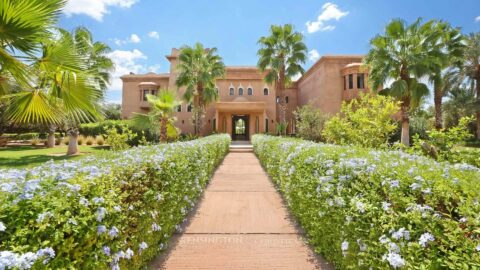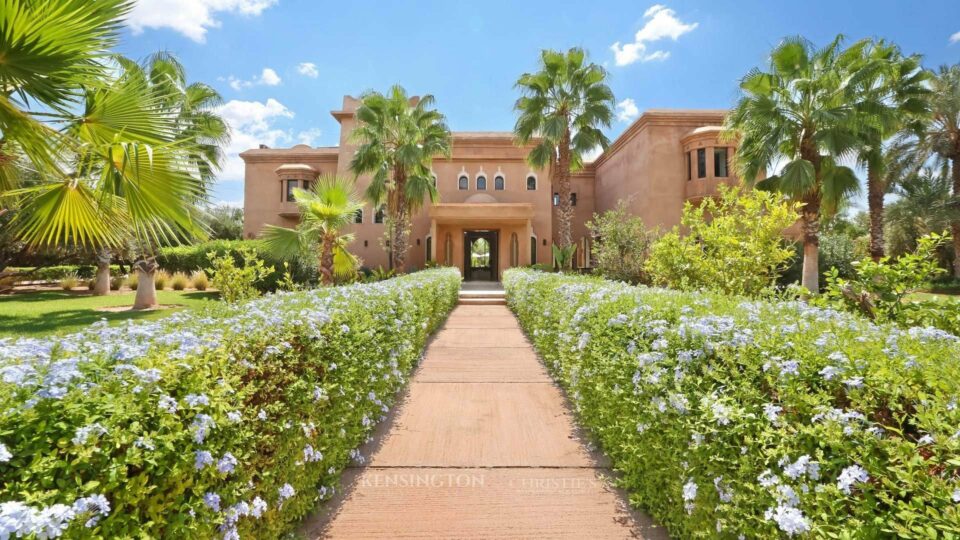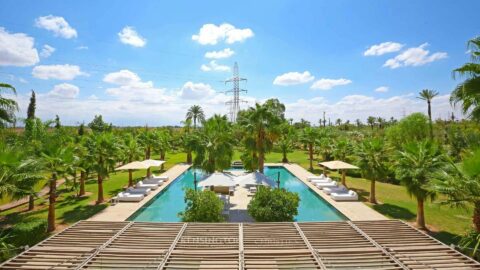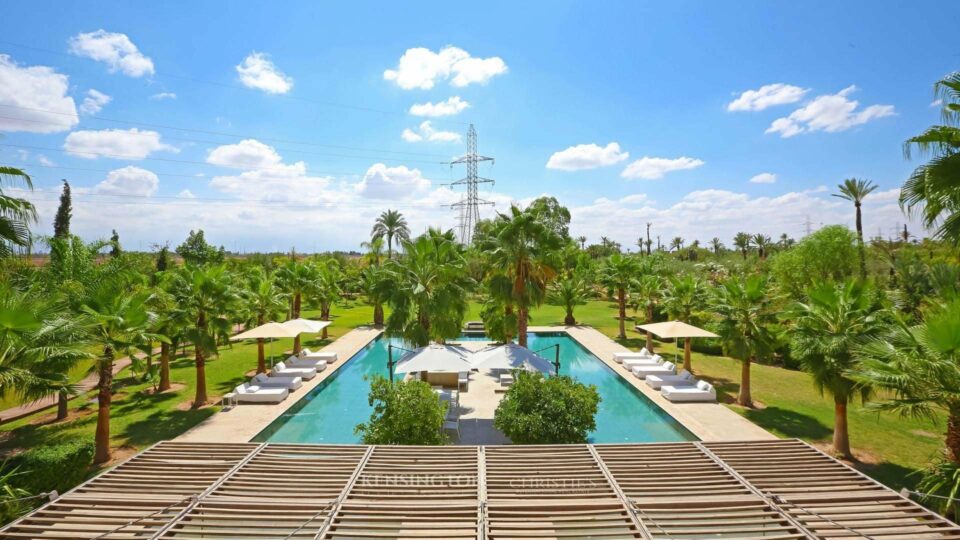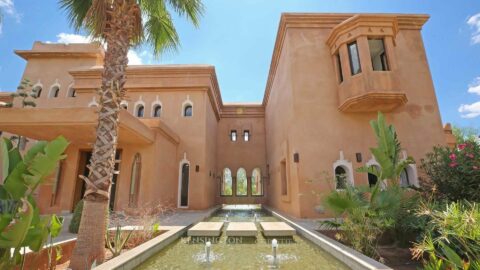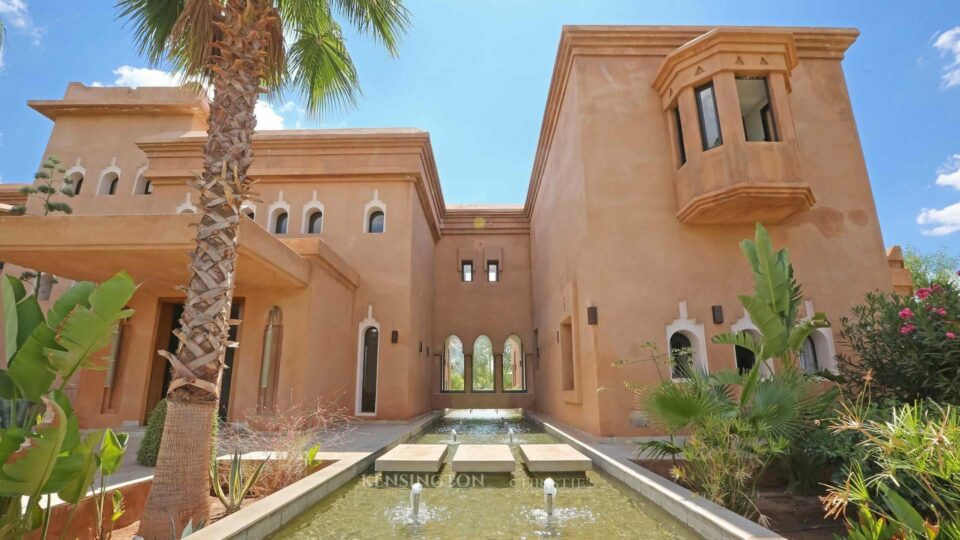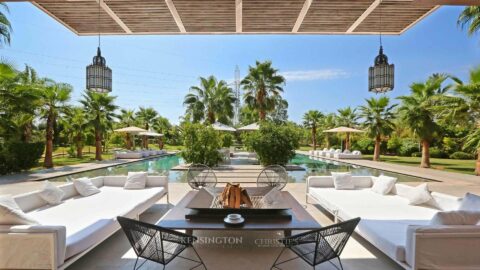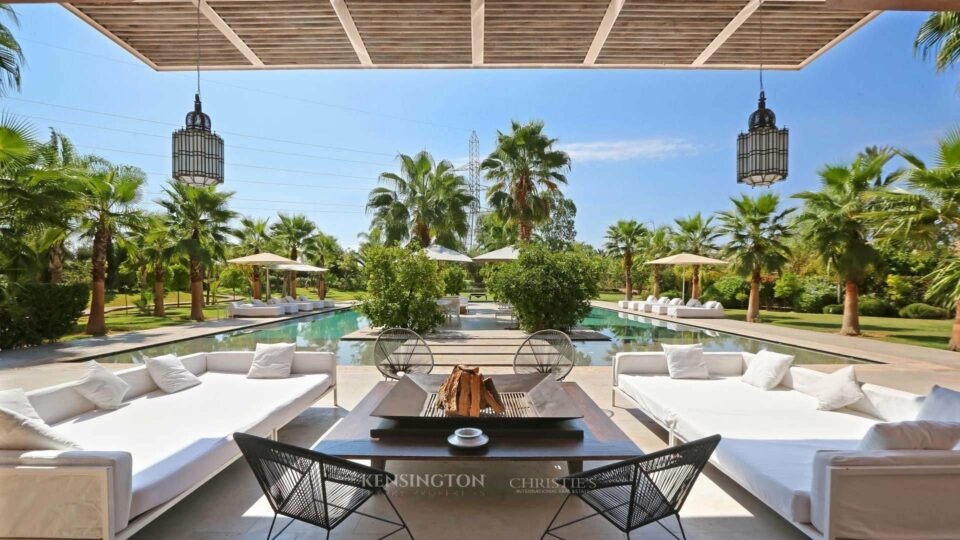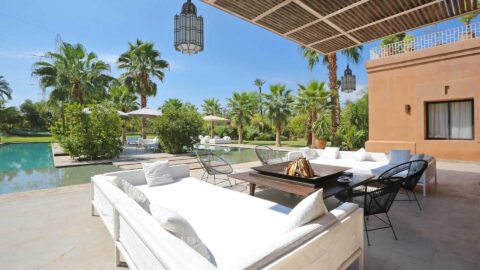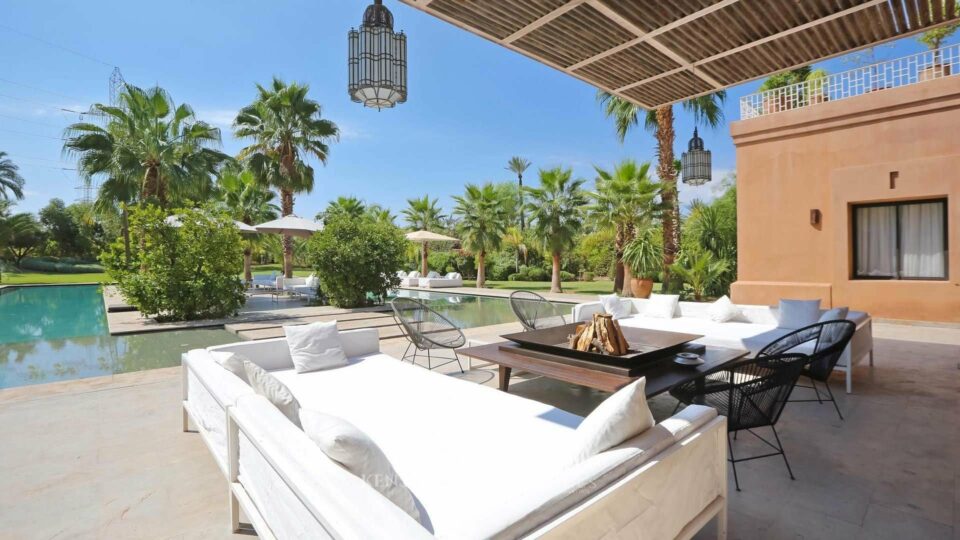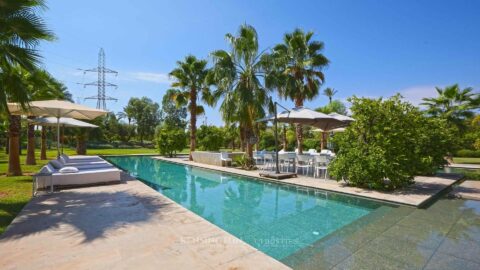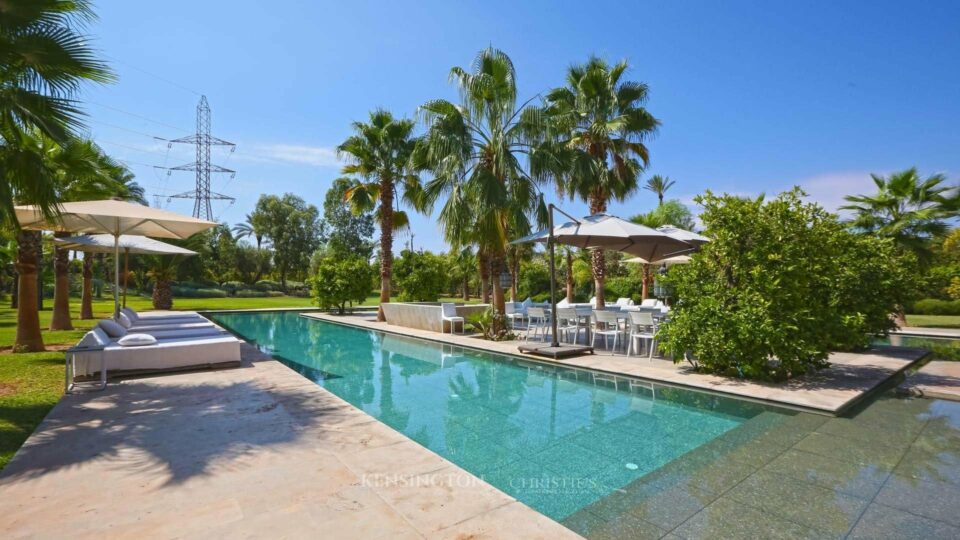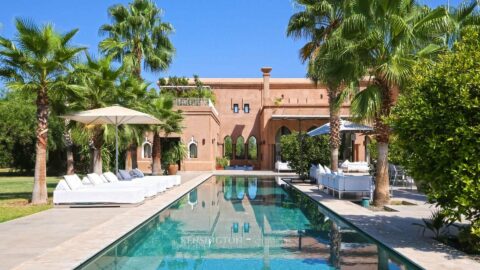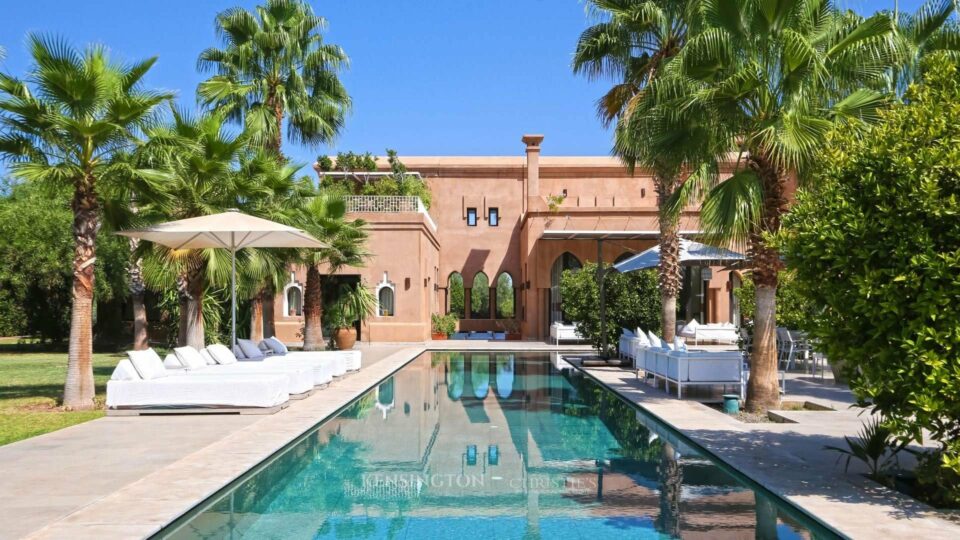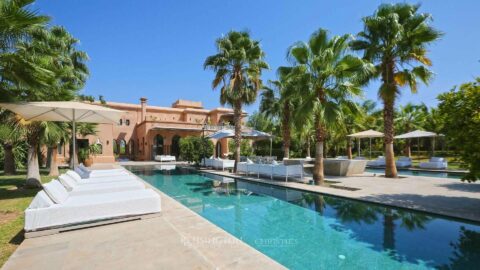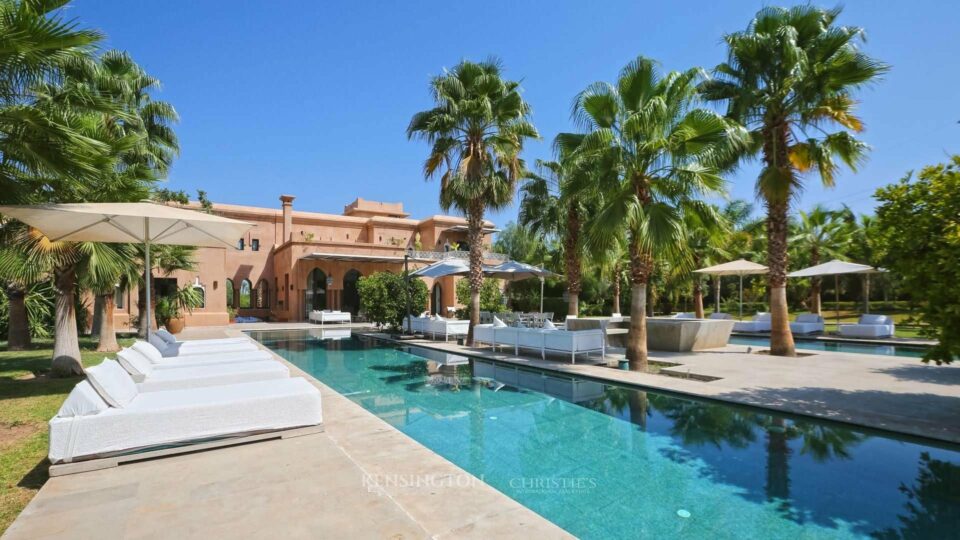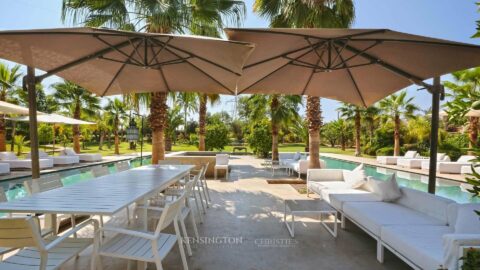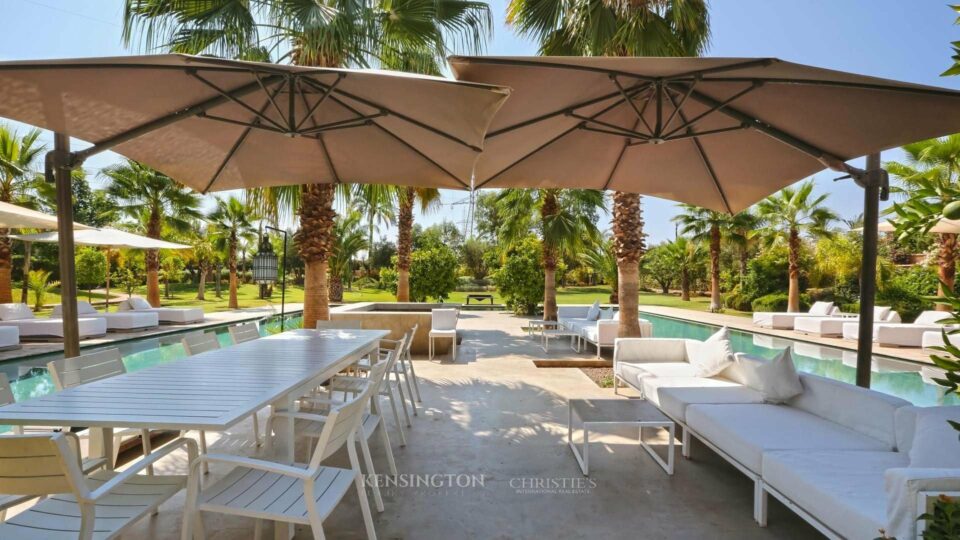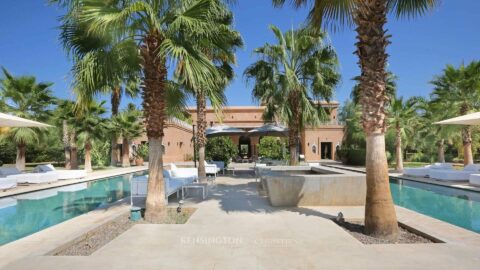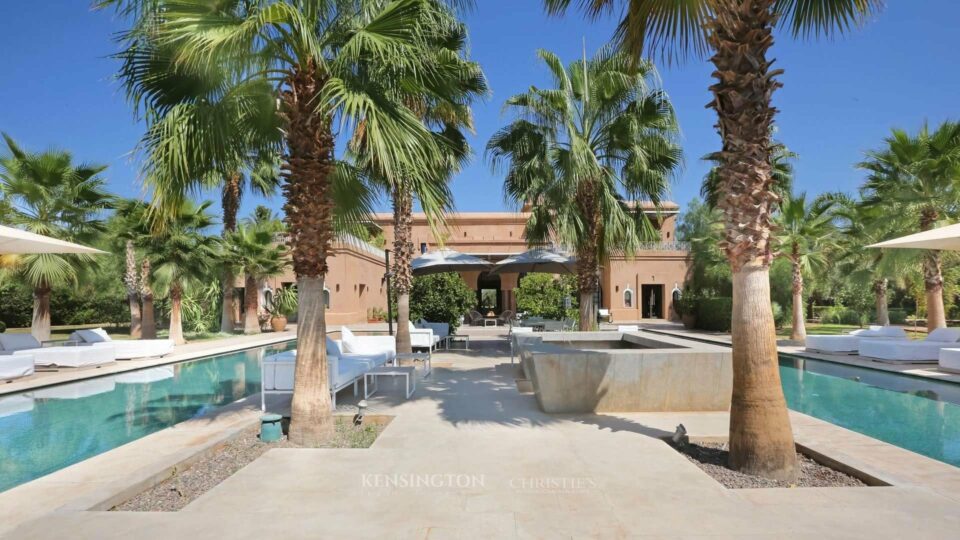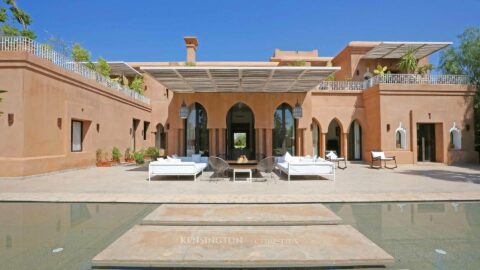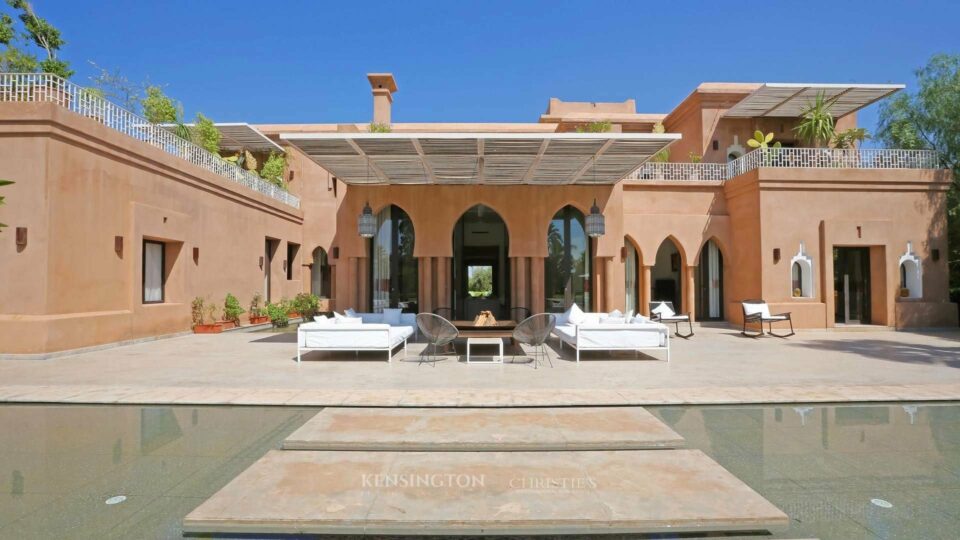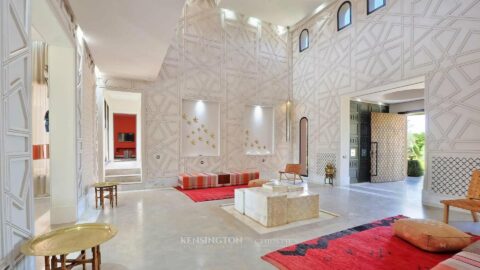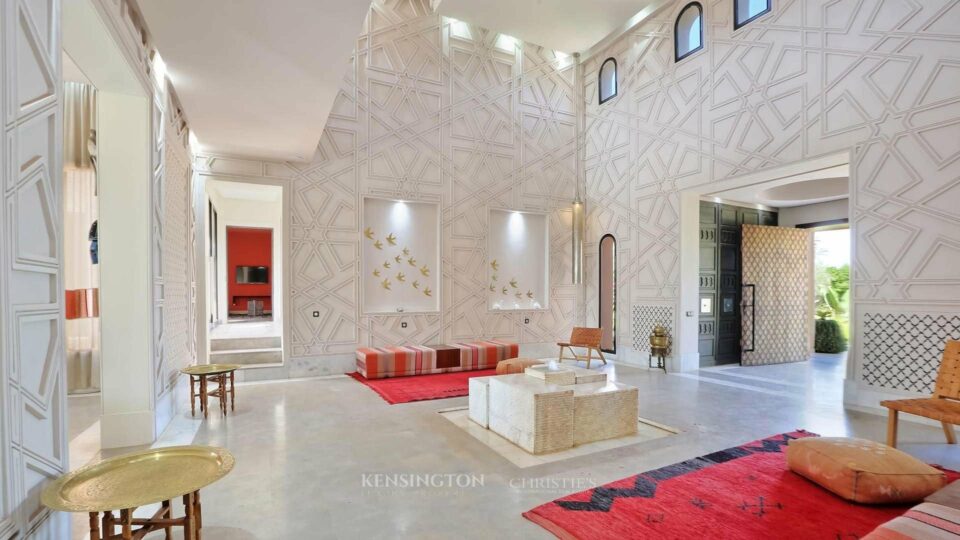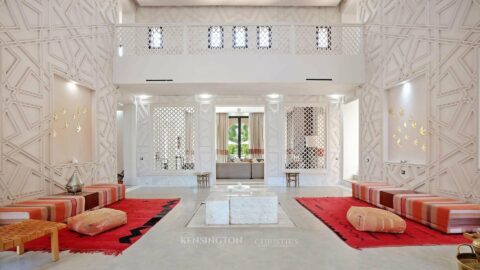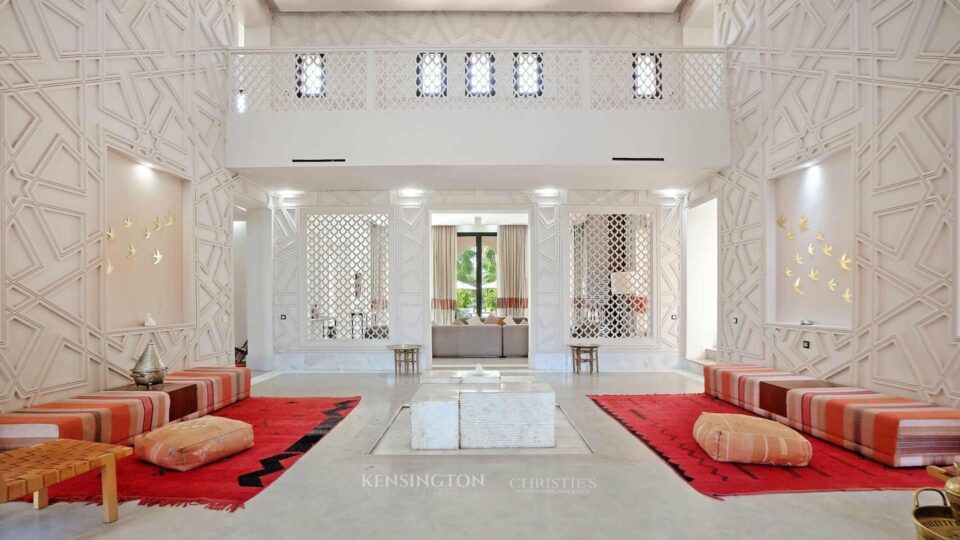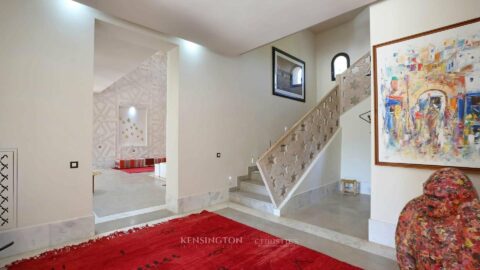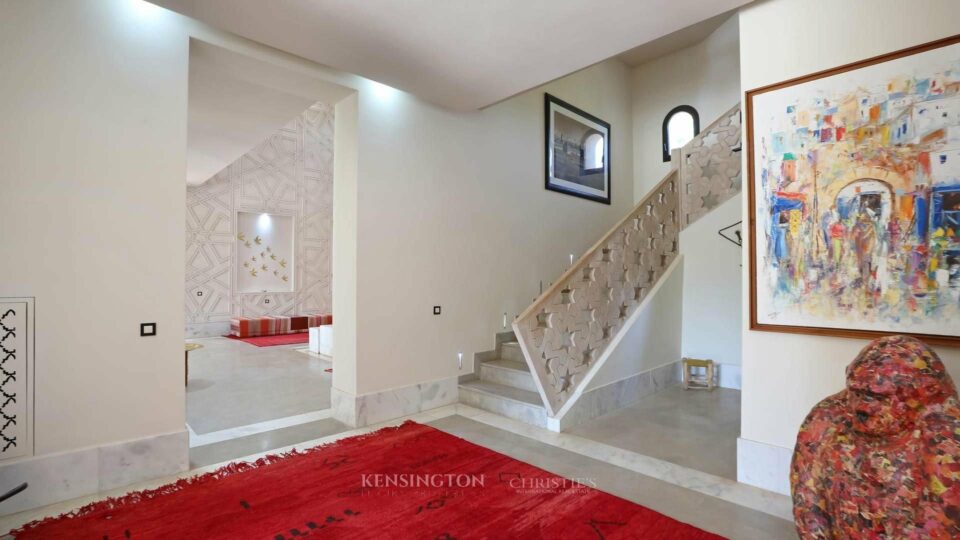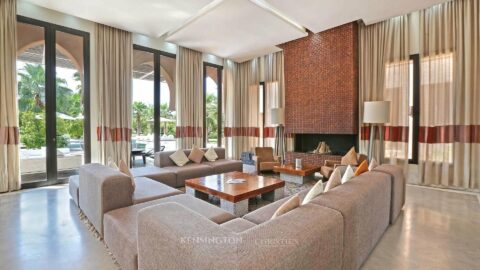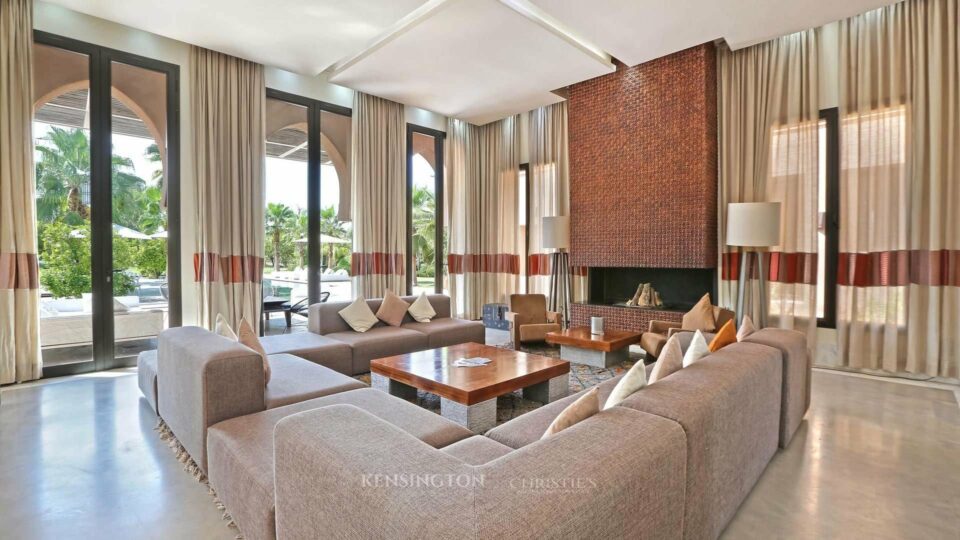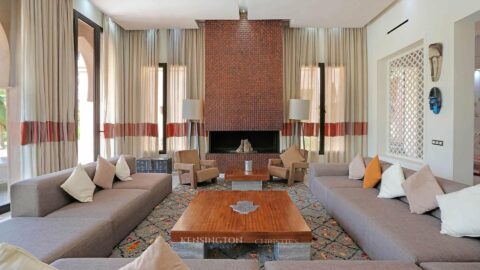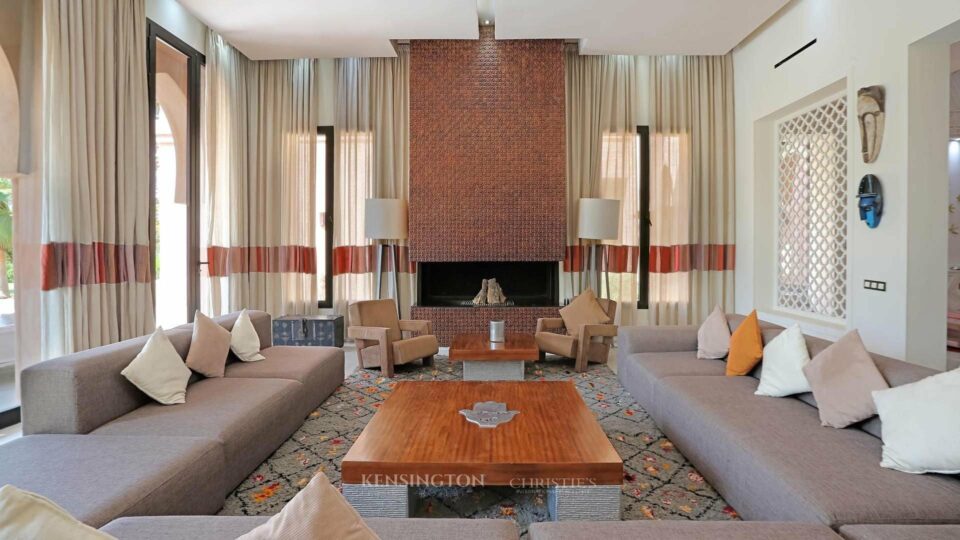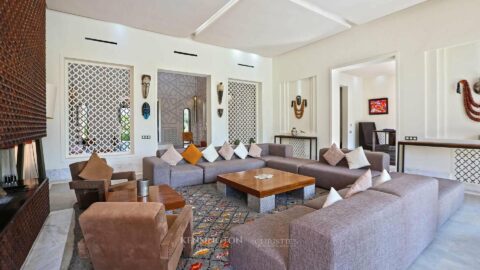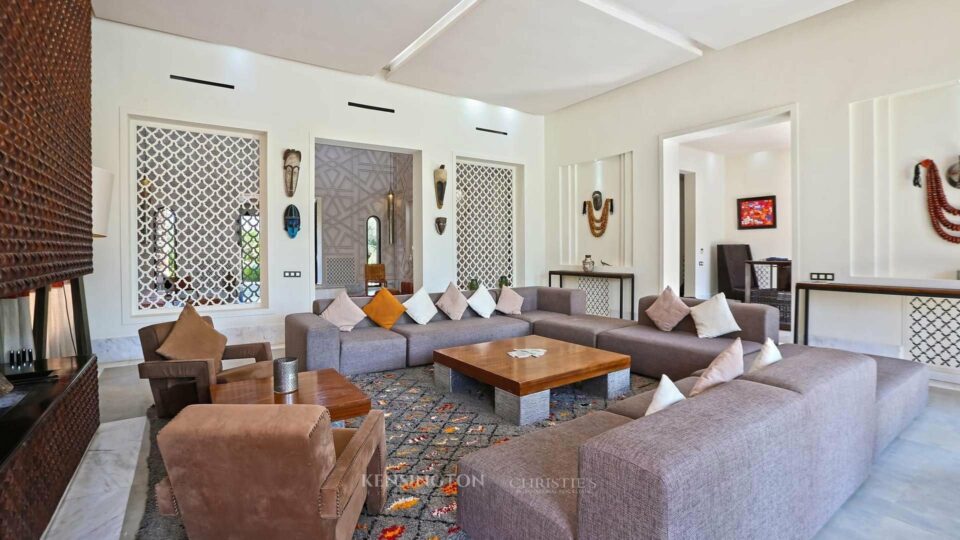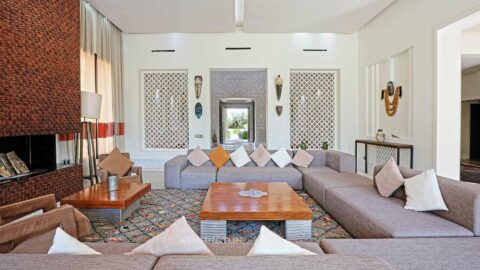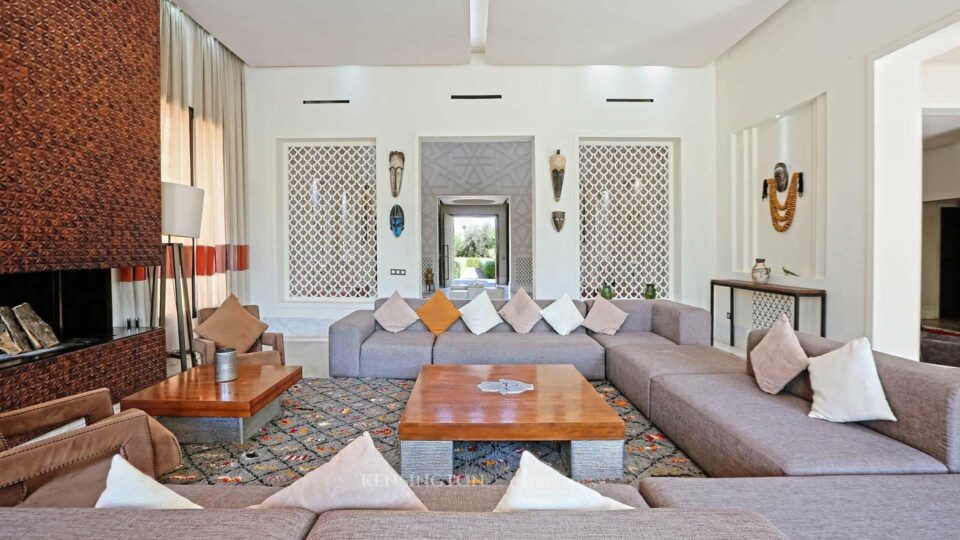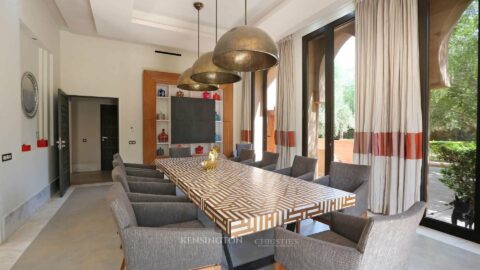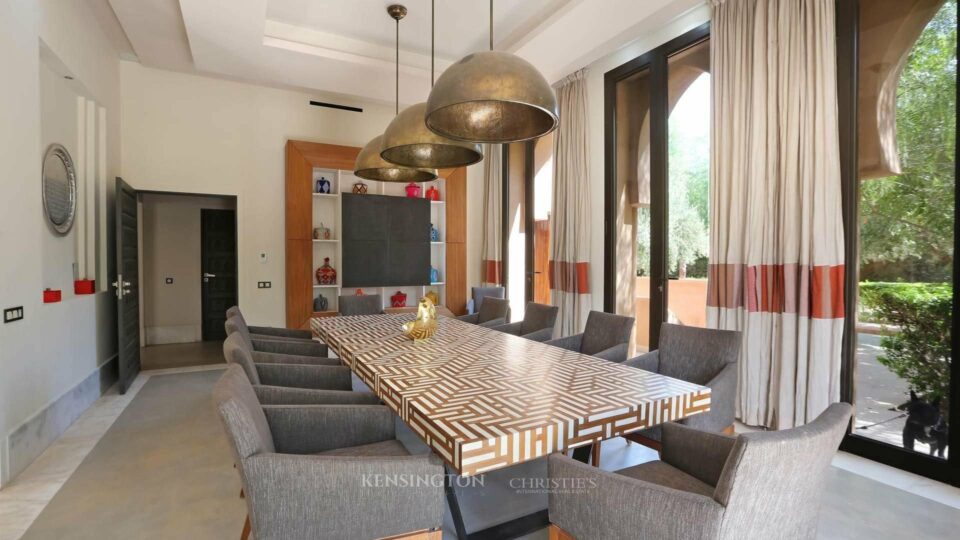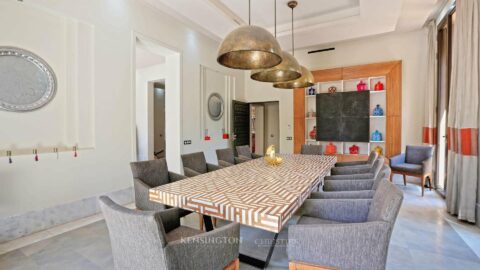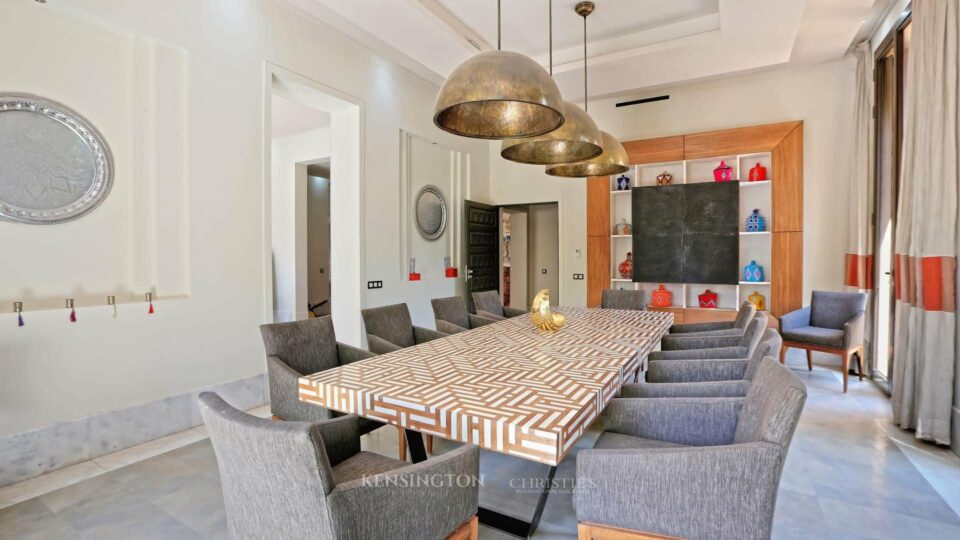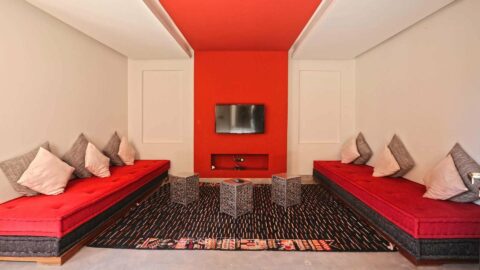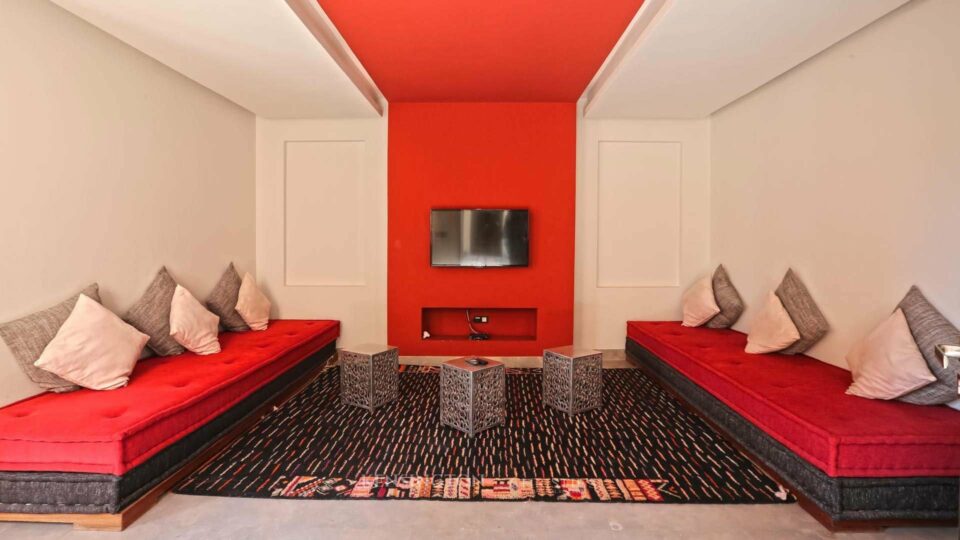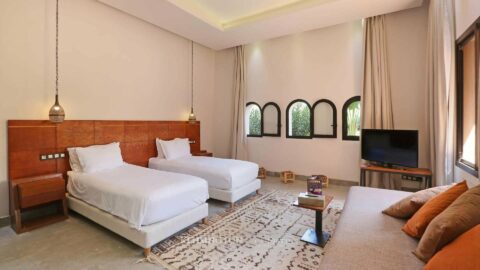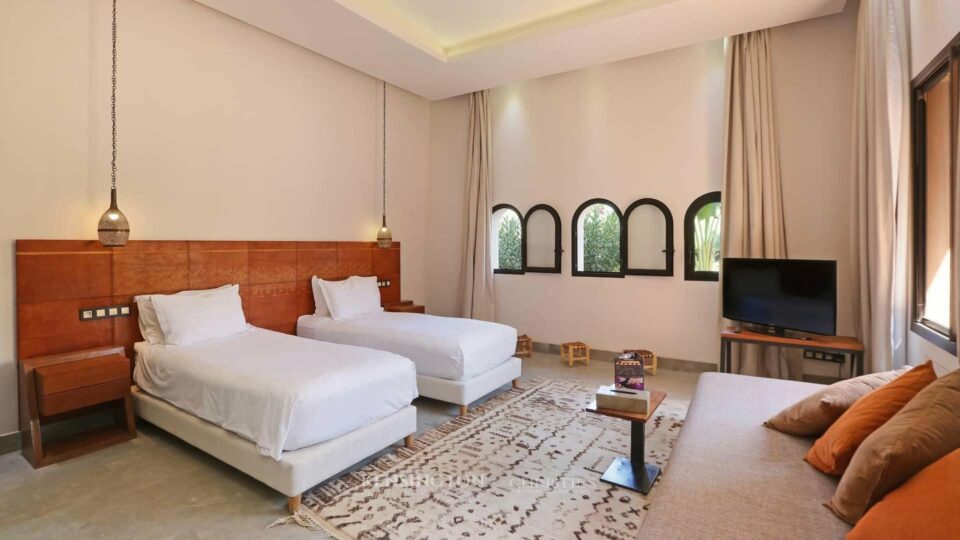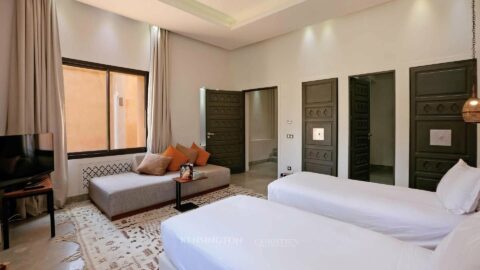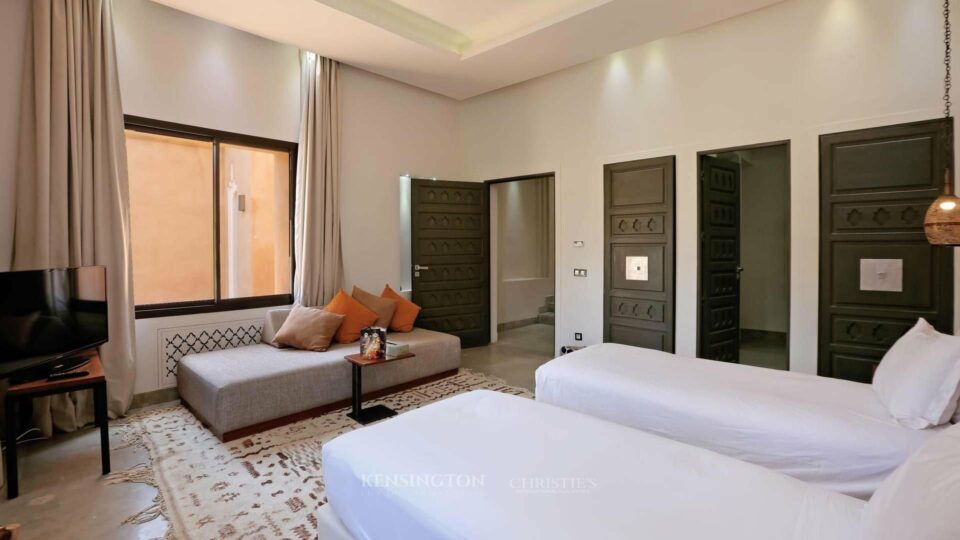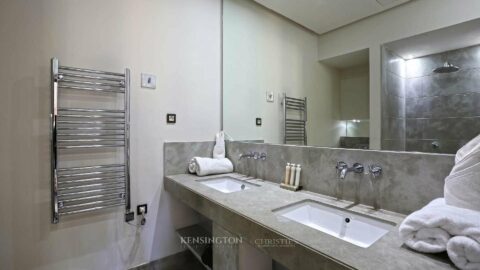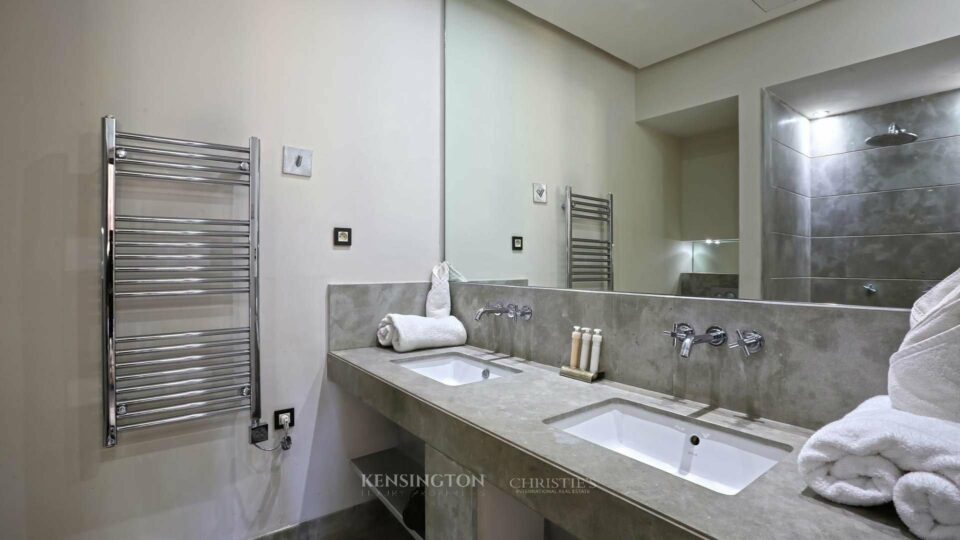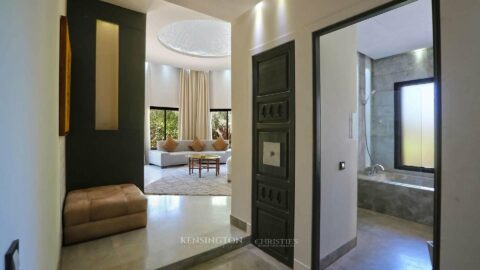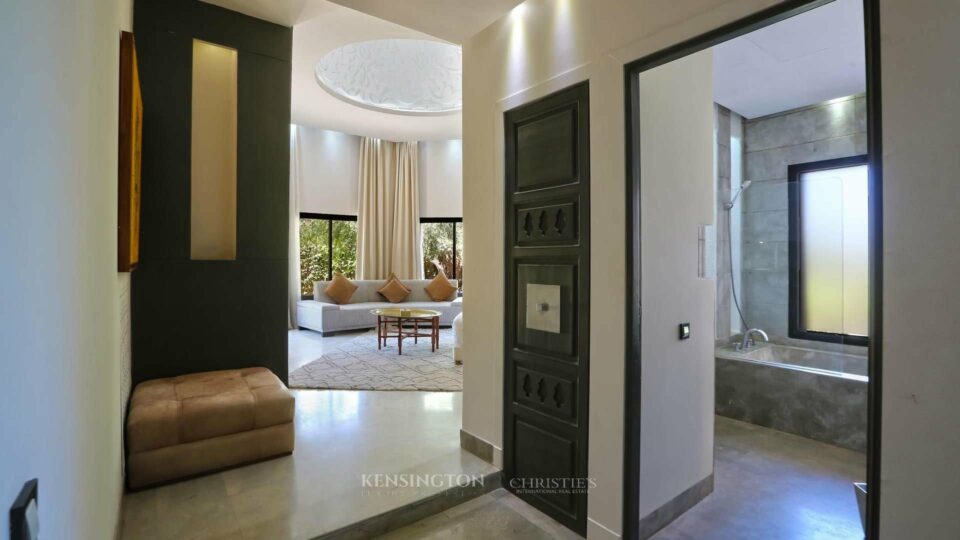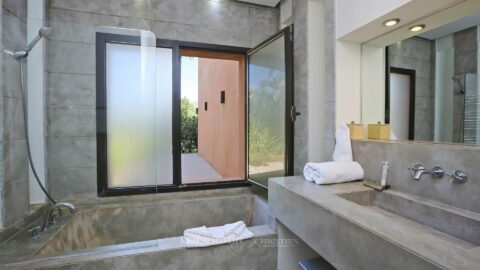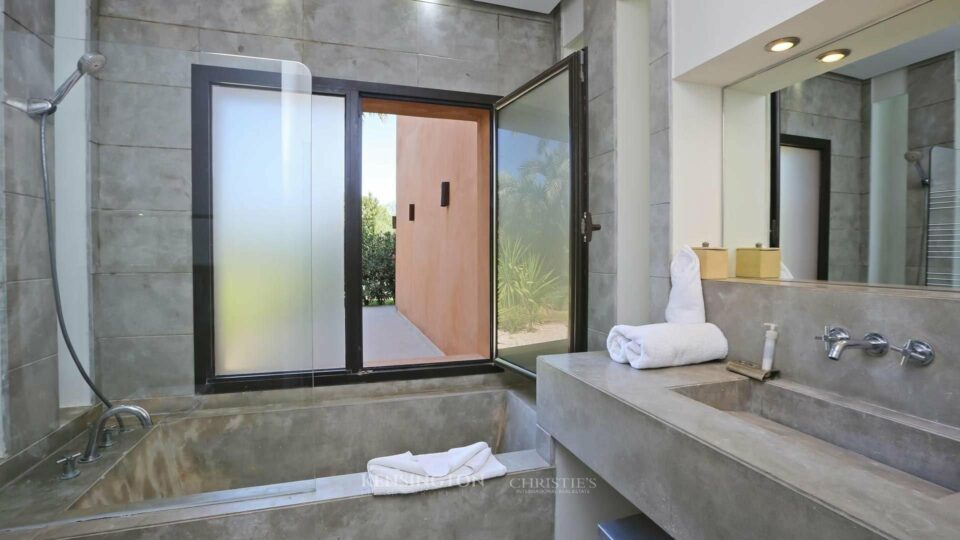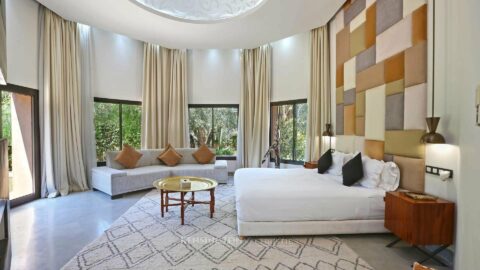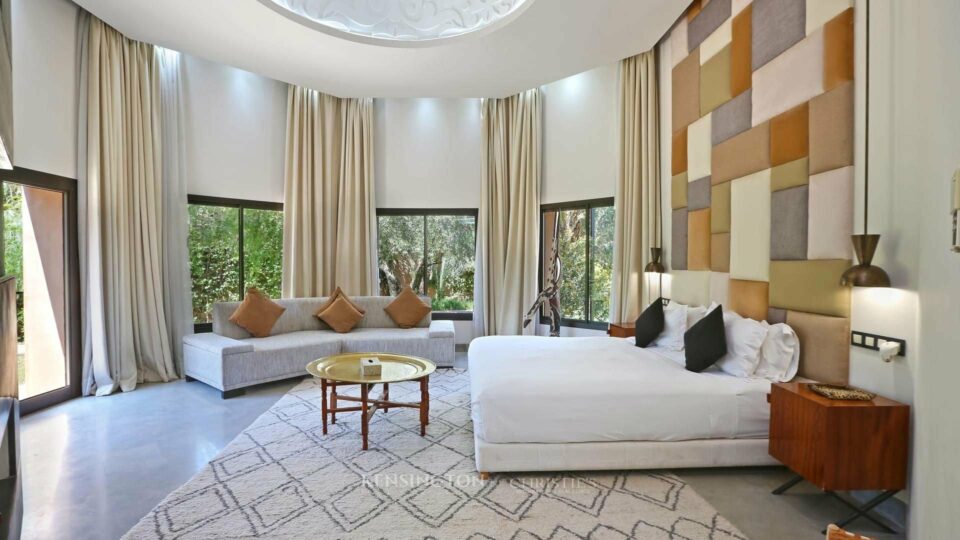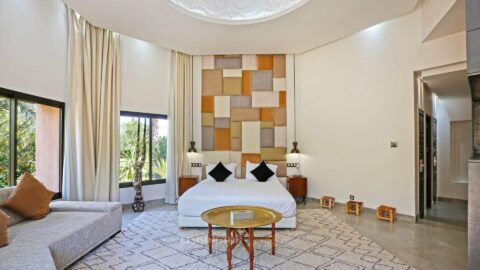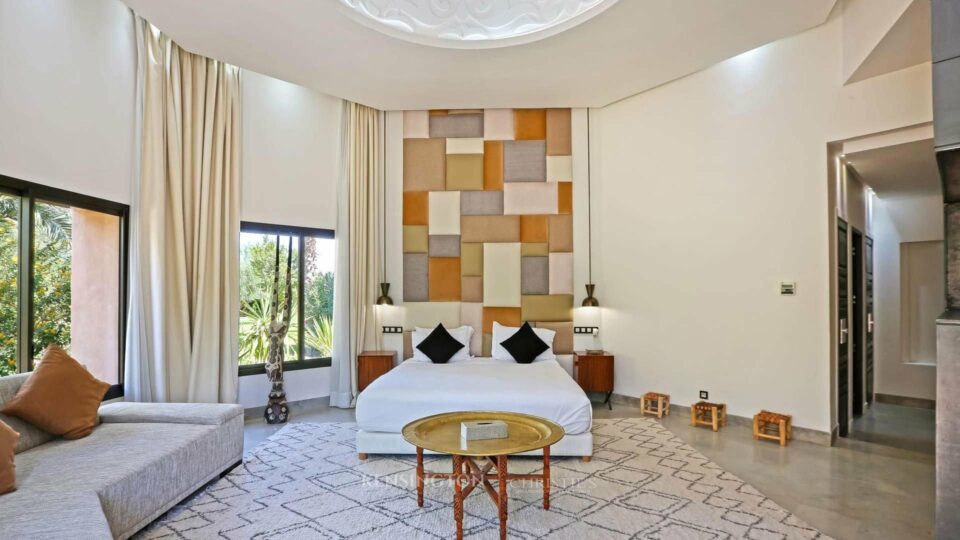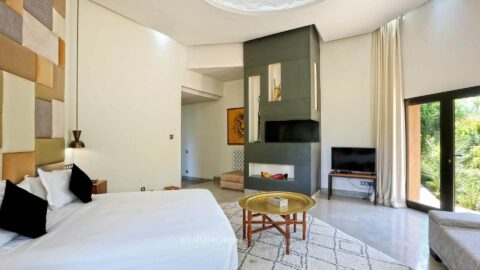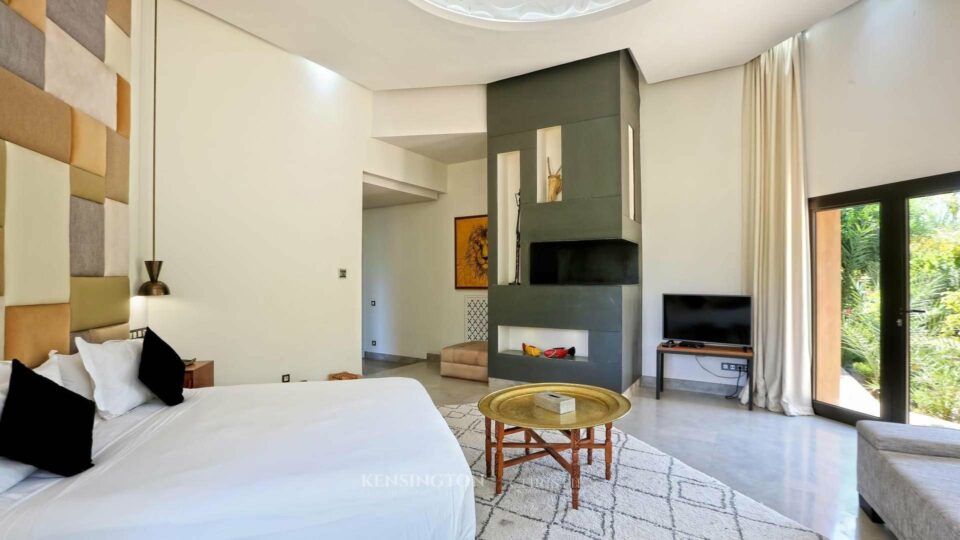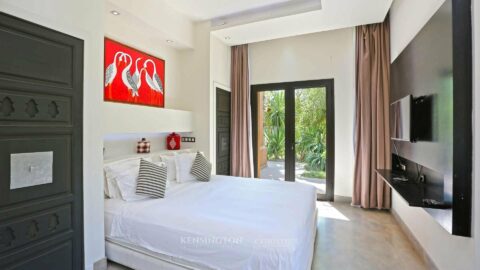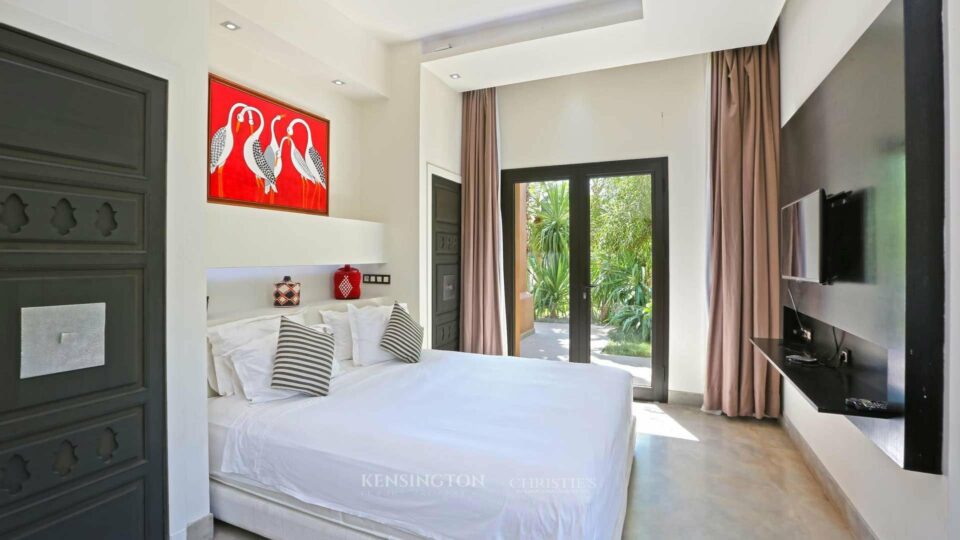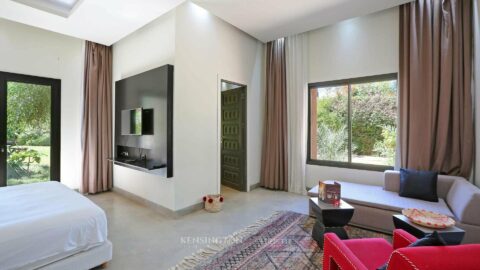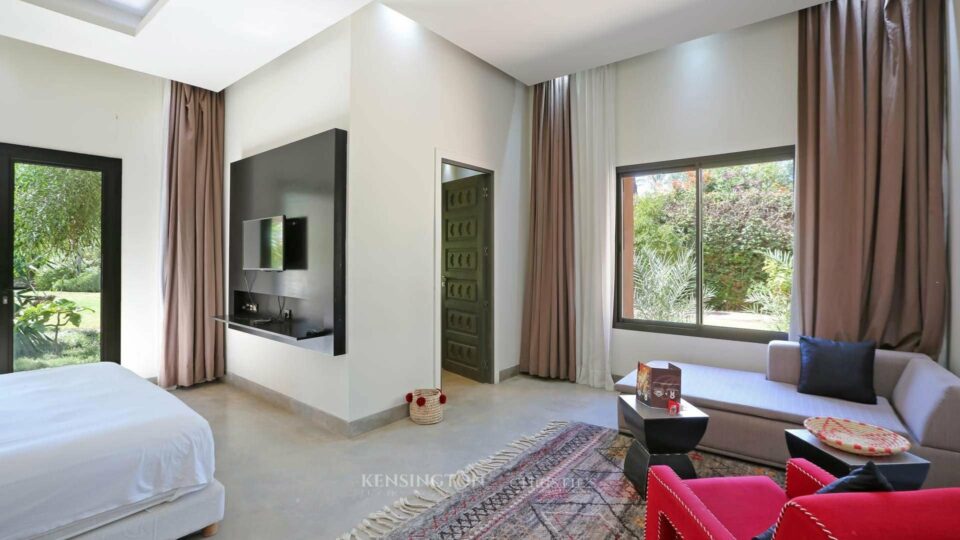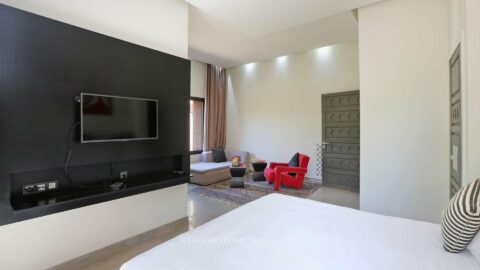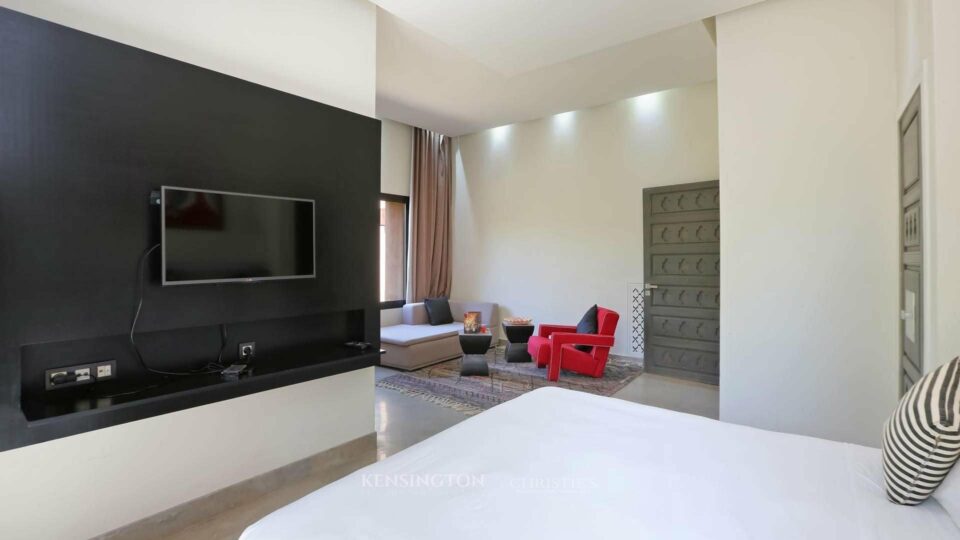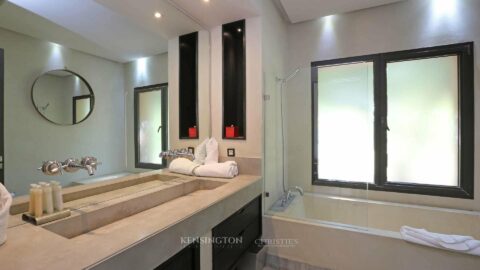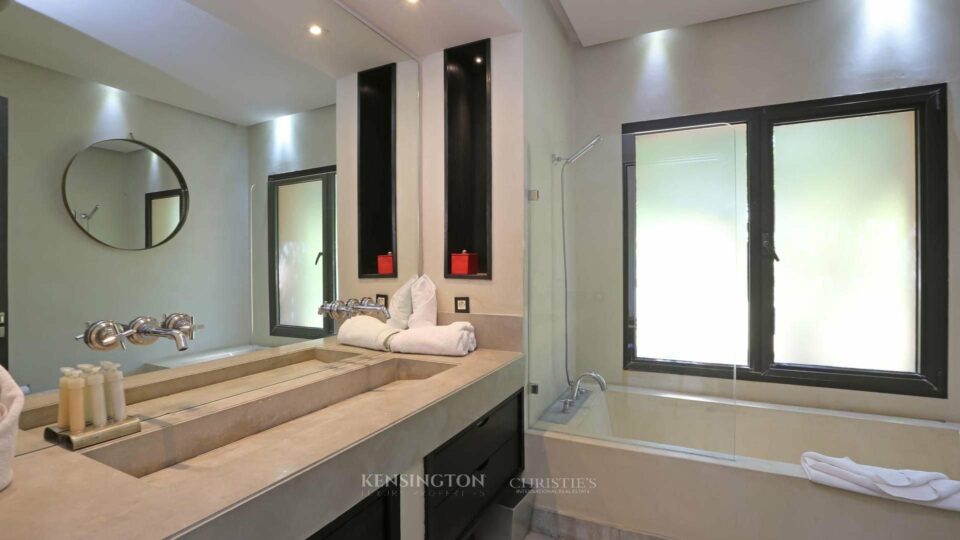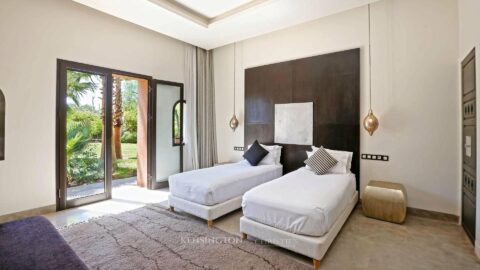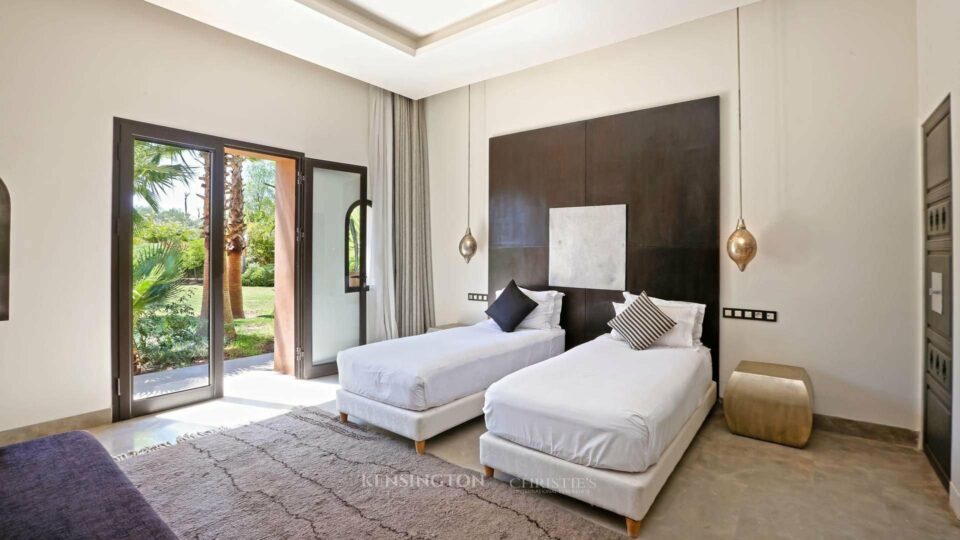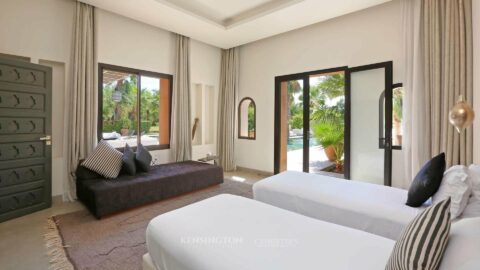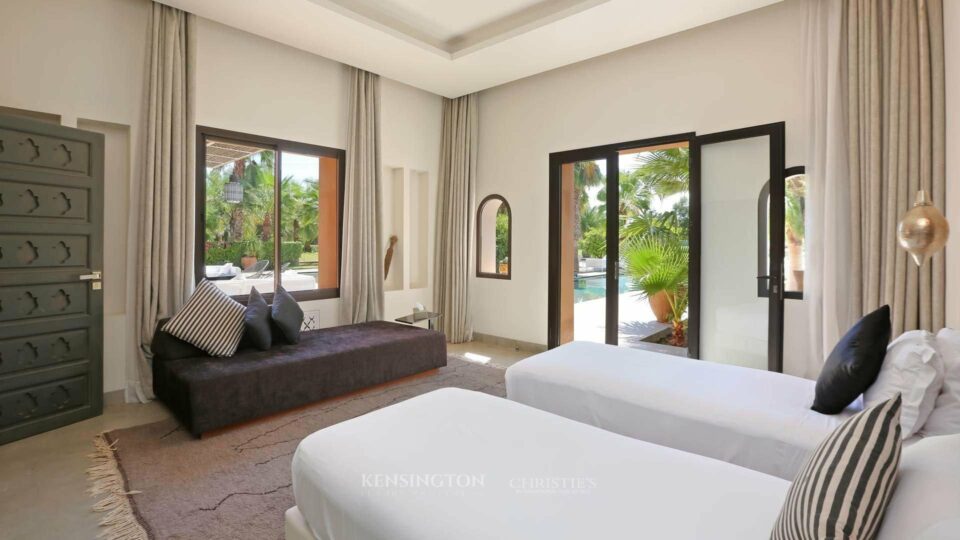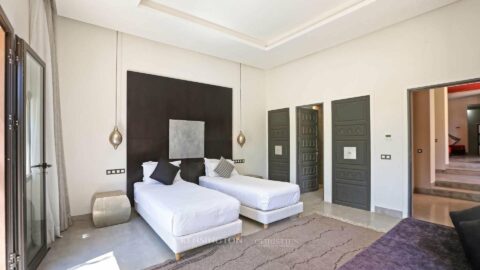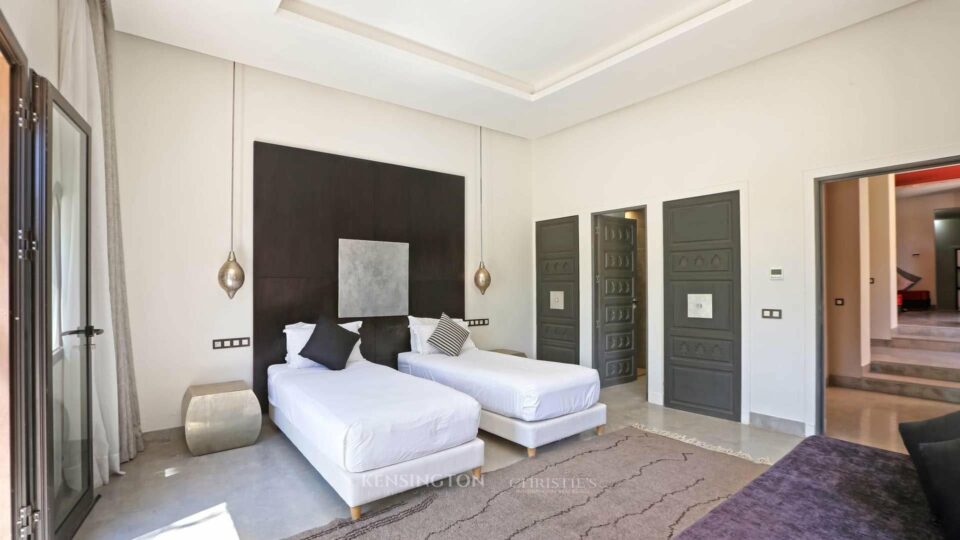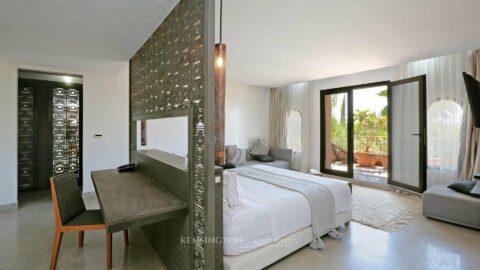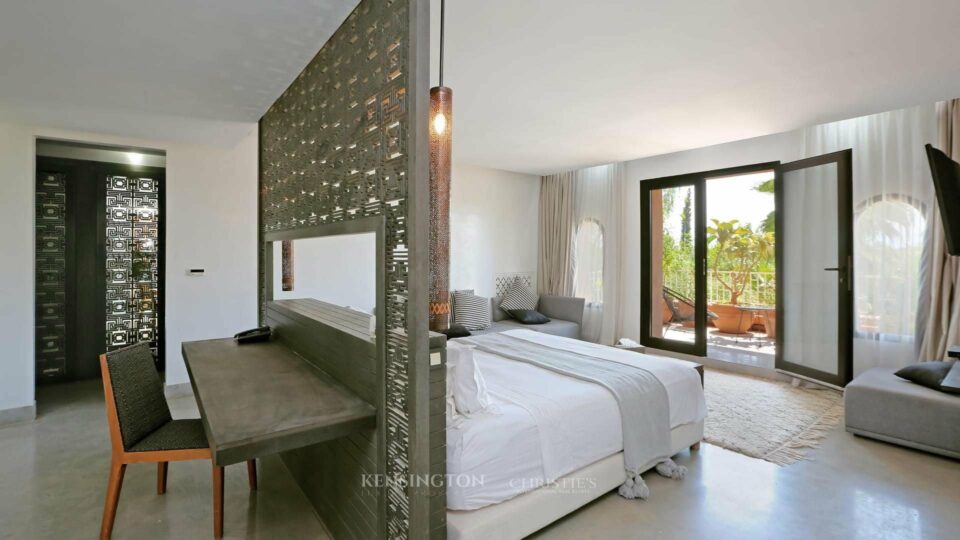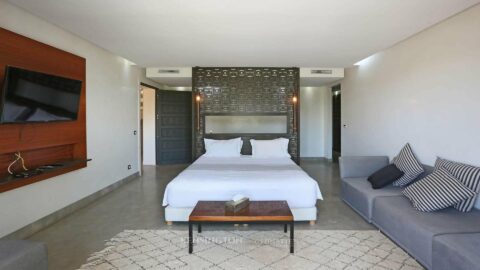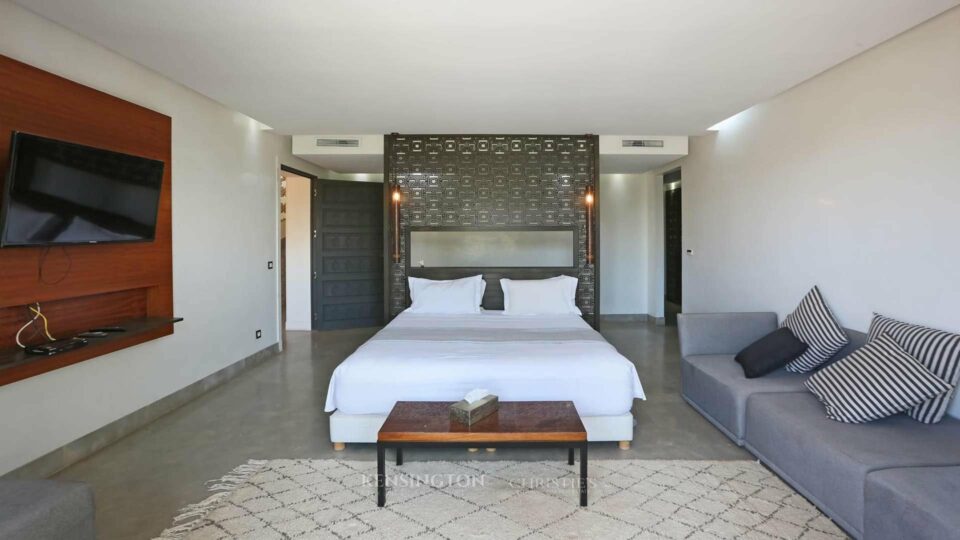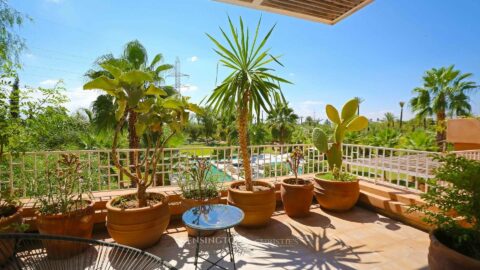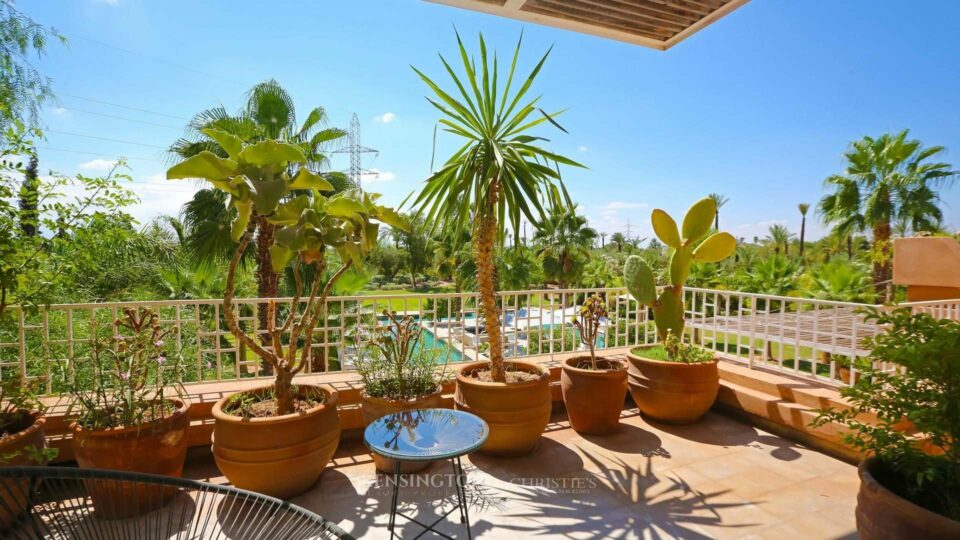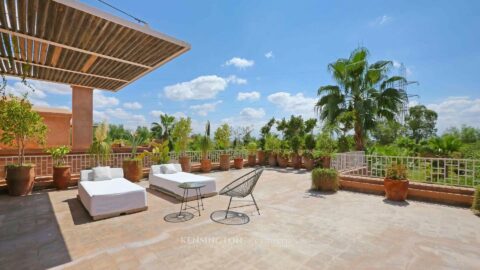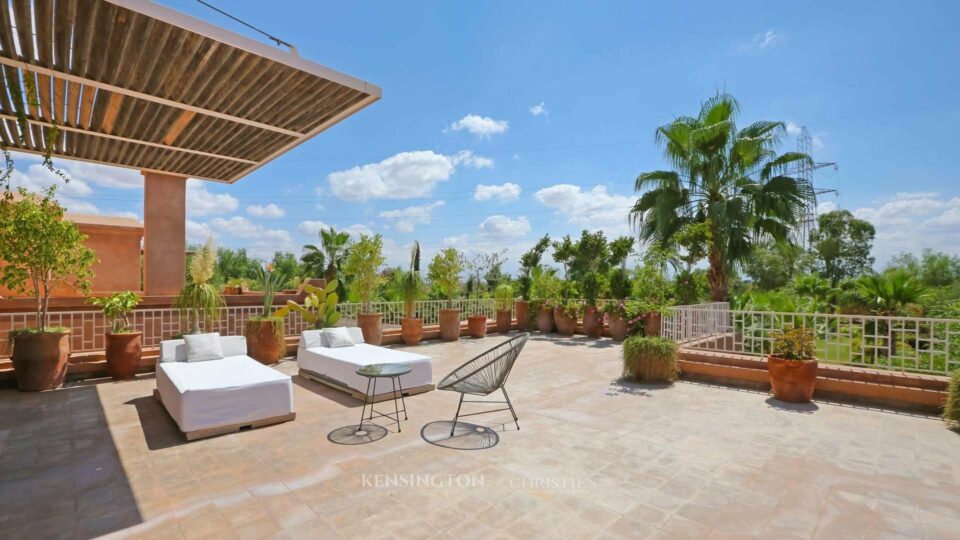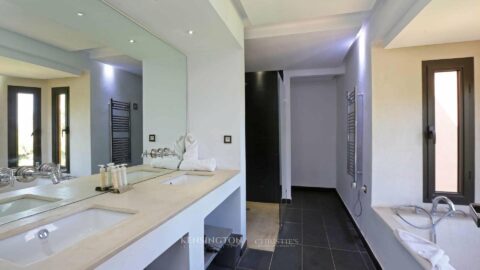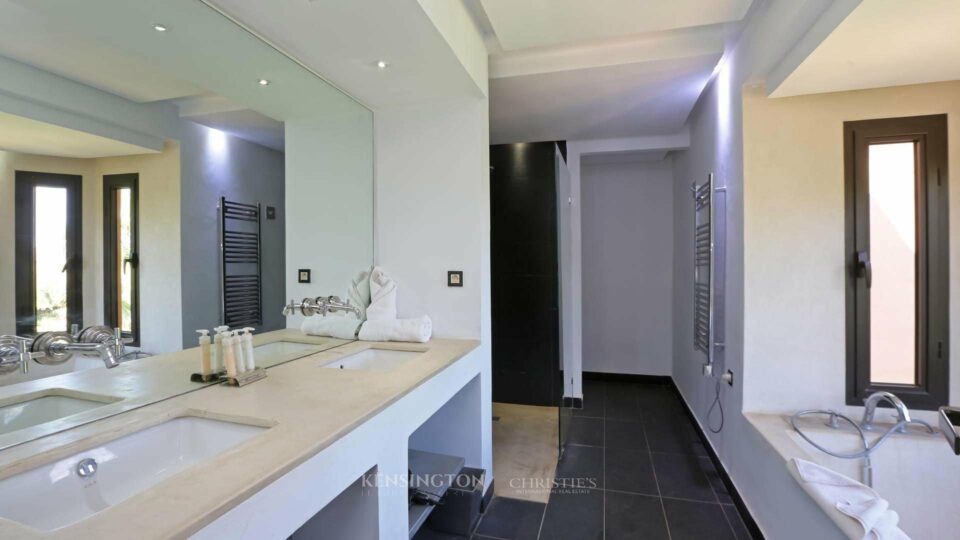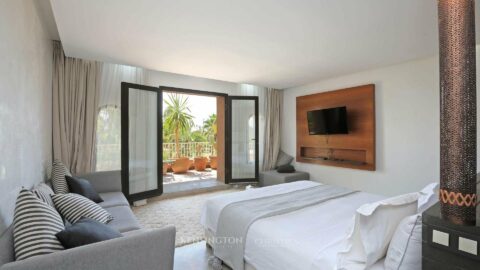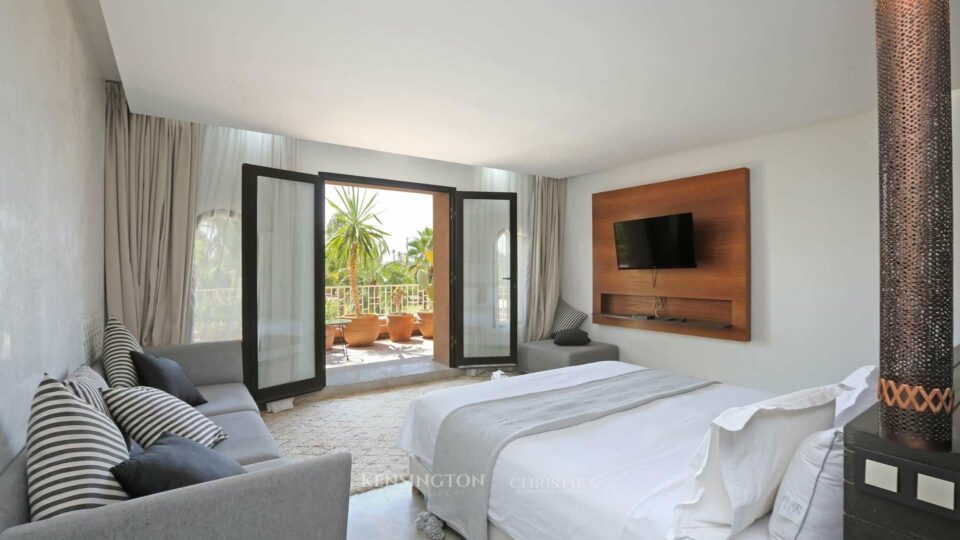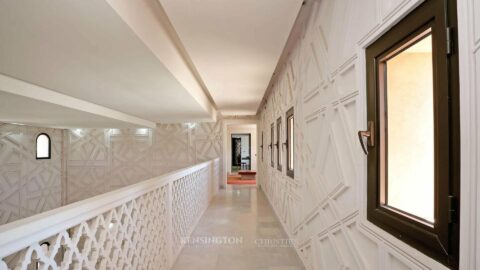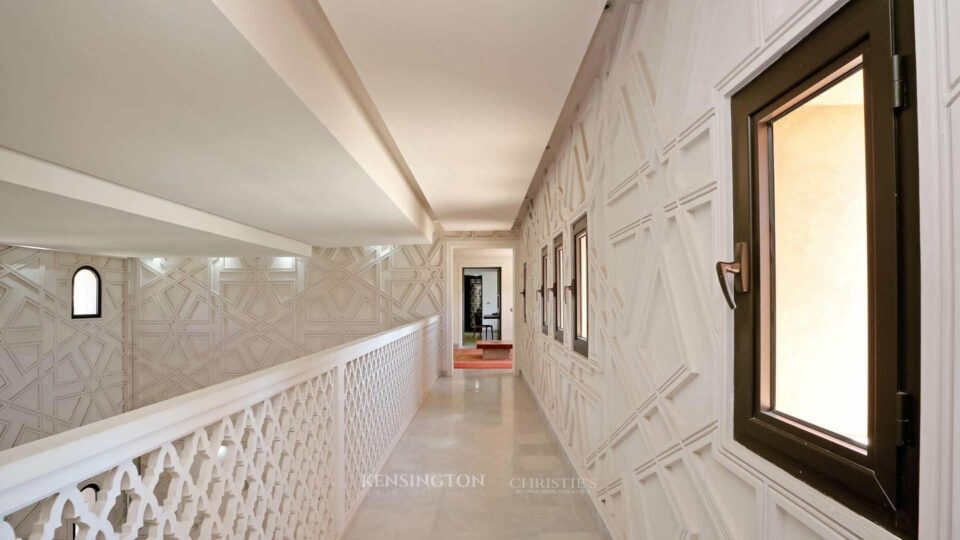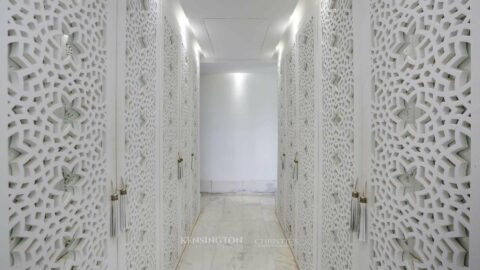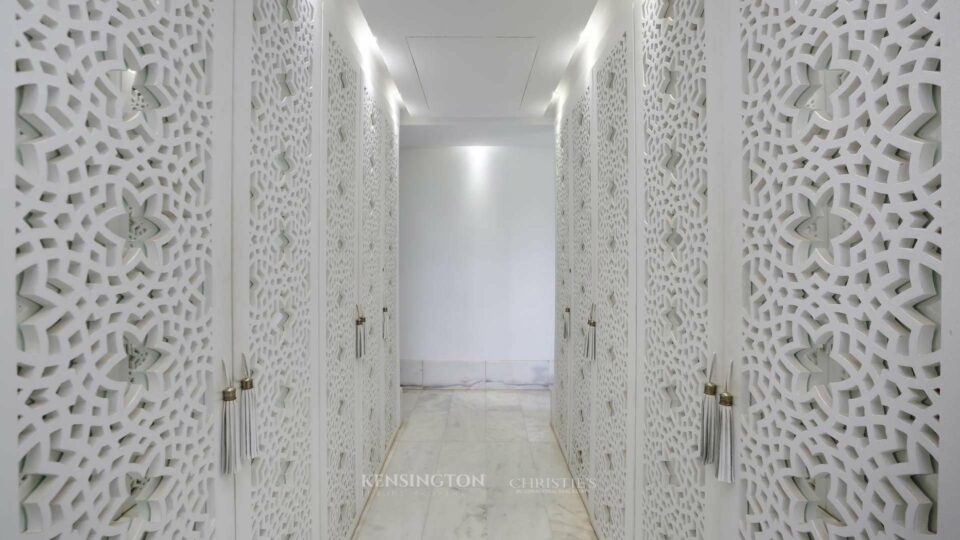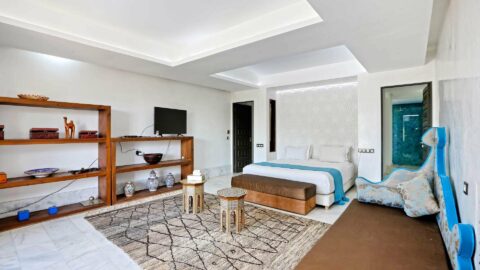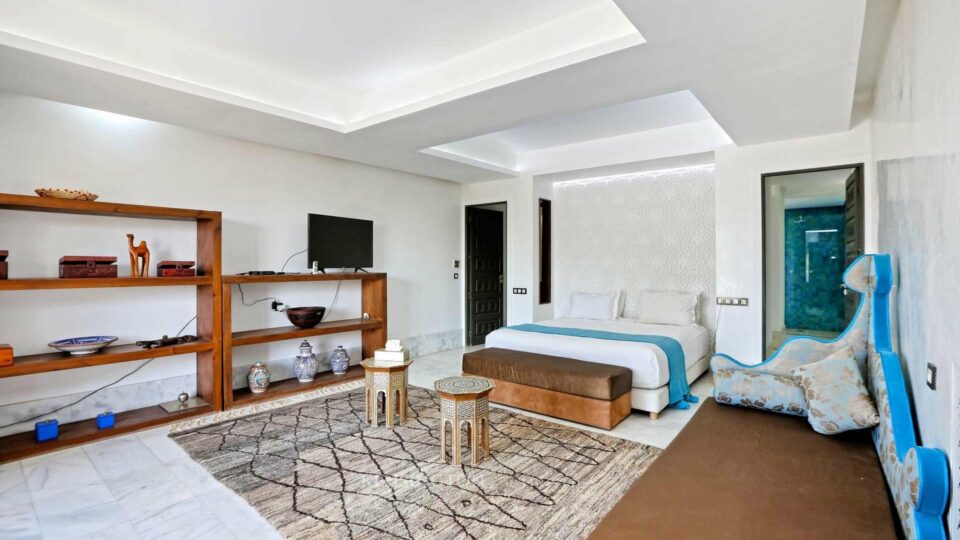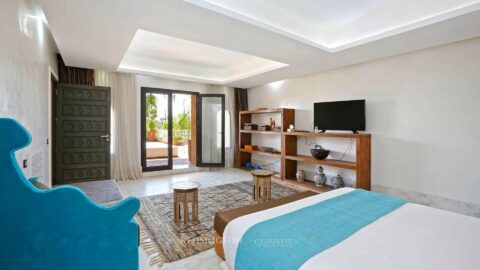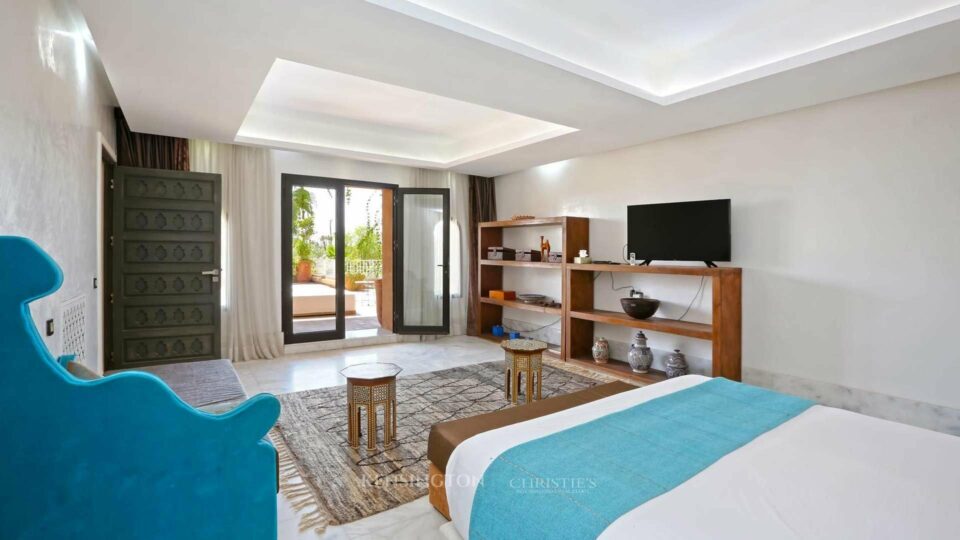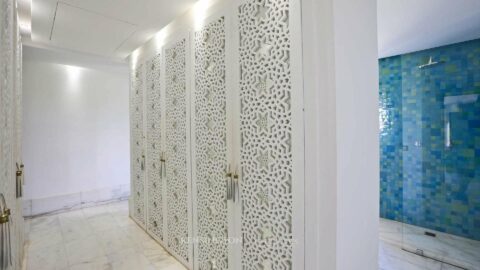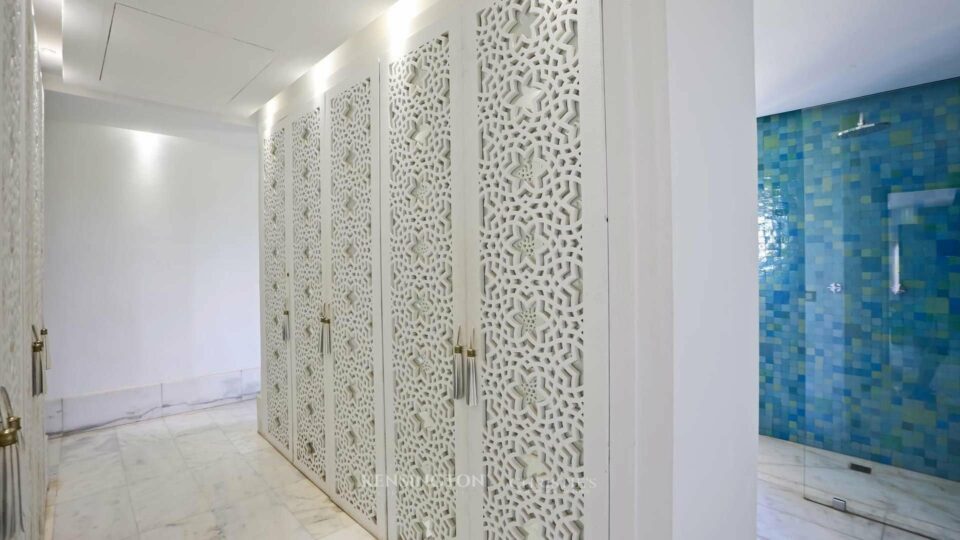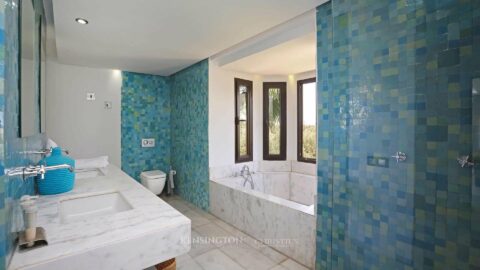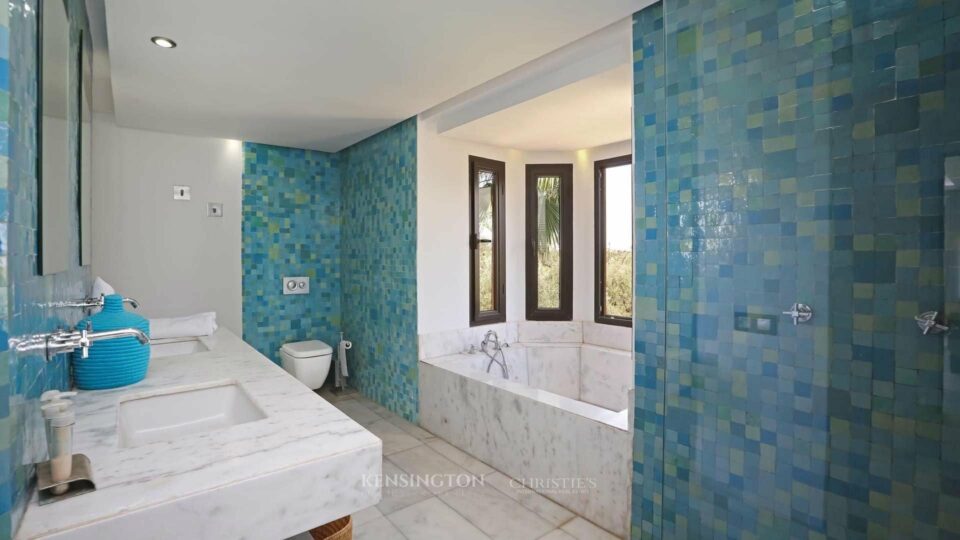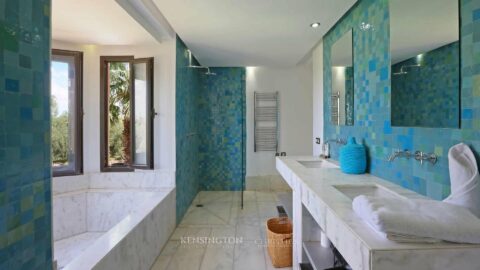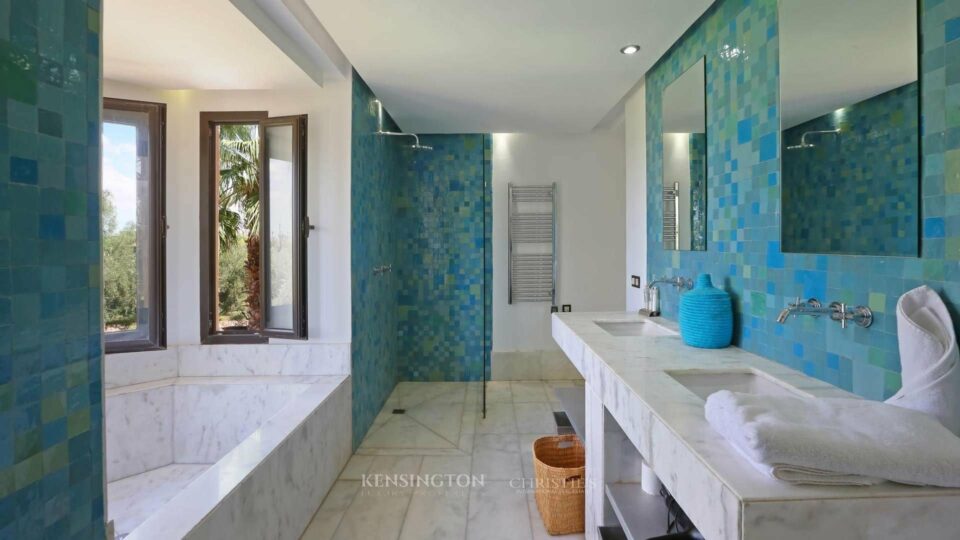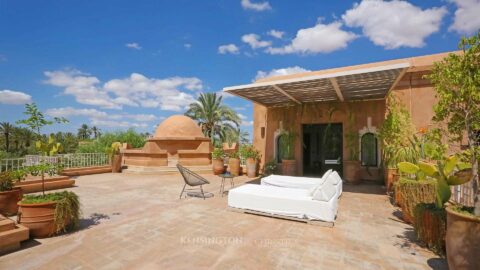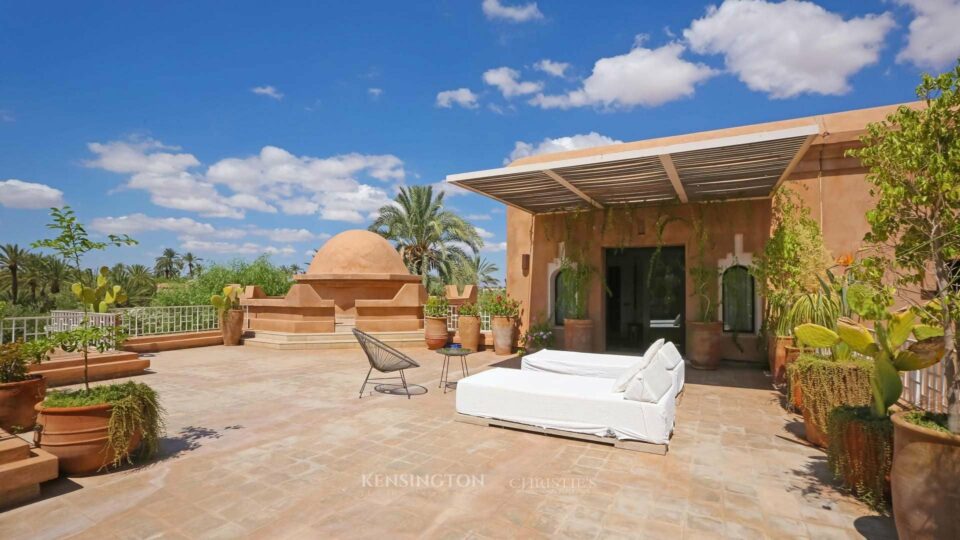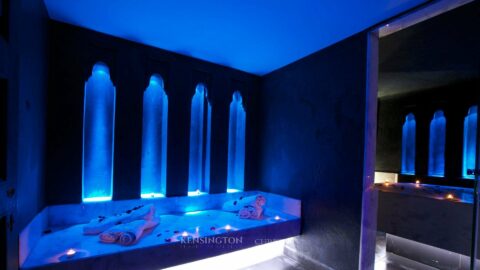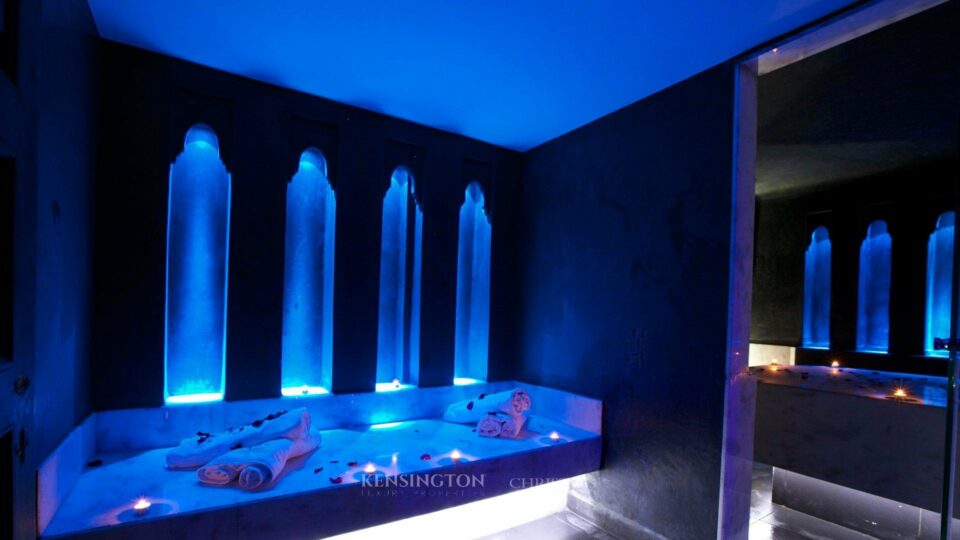 prices from 8,400 / Week
Ref: KPPM00680
6 Bedrooms
6 Rooms
13000 m²
800 m²
Suite: 6
Living-room: 2
Dining room: 1
Garden: 1
Terrace: 1
Hammam: 1
Bathroom / Lavatory: 6
Description of Villa Adib
Villa Adib was designed by architect Raymond Morel and is distinguished by its huge and surprisingly shaped pool.

Its 6 suites have large volumes and an important touch of modernity.

There is an organic vegetable garden, an orchard and a farm nestled at the bottom of the garden.

All year round, the villa produces fresh products that are grown in full respect of nature. The Villa produces its own olive oil and all the cooking is done with products from the garden.

The spa and hospitality products are chosen on the basis of their impact on the environment, and the villa, which sources its products locally, uses as many natural products as possible.

The pool is treated with salt, which protects the body from chlorine and is more environmentally friendly.

Wifi is available throughout the villa, as well as in the garden.

A built-in hi-fi system is available throughout the villa as well as on the pool terrace.

The geographical situation of the villa in the Palmeraie gives it the advantage of proposing at a few hundred meters away quad and buggy rides, camel strolls and excursions 4 x 4 to the Desert of Agafay

MINIMUM STAY |
- 3 nights
- 7 nights in high season

INCLUSIONS |
- Total privatization of the villa
- Household staff (1 chef, 1 housekeeper, 1 masseuse (on request), 1 personal concierge from 7am to 10pm, 1 security guard, 1 gardener)
- Breakfast + water, tea, filter coffee

SUPPLEMENTS |
- Airport transfers on request
- Pool heating: 100€ / day
- Hammam and Spa treatments on request
- Half board: 265 MAD per day per person. (lunch or dinner, excl. alcohol, supplement of 53 MAD for fish)
- Full board: 480 MAD per day per person. (lunch or dinner, excl. alcohol, supplement of 53 MAD for fish)
- Alcoholic drinks can be delivered directly to the villa on request. Corkage fee: 15% of the order amount
- Aperitif: 100 MAD per day per person (mini pizza, briouate,...)

SEASONAL RATES |
Contact us for more details

NB: The prices displayed are indicative and subject to the seasons. Please contact us for a precise quote.
Property Features
Air-conditioning
Whirlpool tub
Internet
Furnished
Outdoor lighting
TV distribution
Swimming pool
Spa
Interested In This Property?