Villas for sale Marrakech
Marrakech is a beautiful and vibrant city. Known to be on the go all day and night, this North-Western Moroccan tourist destination welcomes you with its traditional Arabic style.

There are many luxury villas on offer here, so it can be hard to find exactly what you're looking for, but if that's the case, then Kensington Morocco is here to help.
View All Villas For Sale Marrakech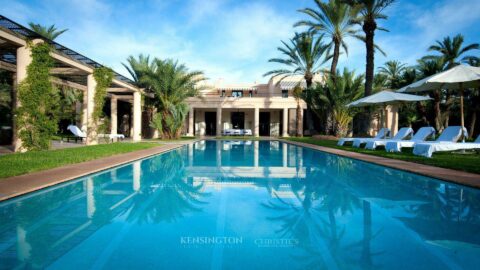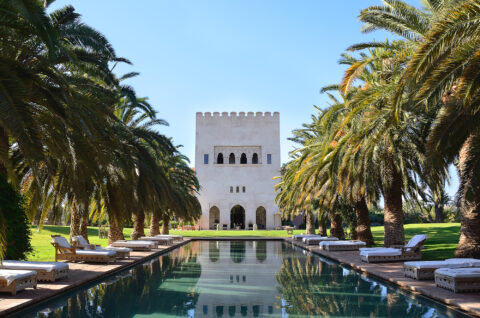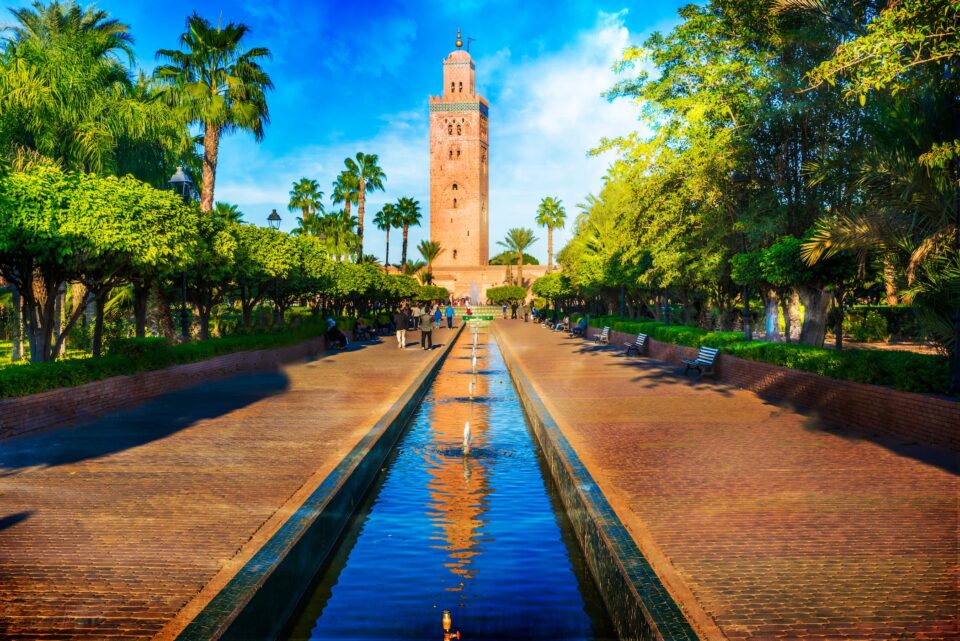 Why choose a villa for sale in Marrakech?
Life in Marrakech
Marrakech lies in the centre of Morocco and just to the North of the High Atlas Mountains, which are covered in snow for much of the year, making for idyllic views and walks alike. The mountain snow offers a slow release of water to the valley below, giving life to what would otherwise be a very dry city.
Renowned for its place
jemaa El Fna
Marrakech is a theatrical destination par excellence. Known as the "red city" for its earth-coloured walls, Marrakech asserts its African identity more than other Moroccan cities such as Casablanca or Rabat.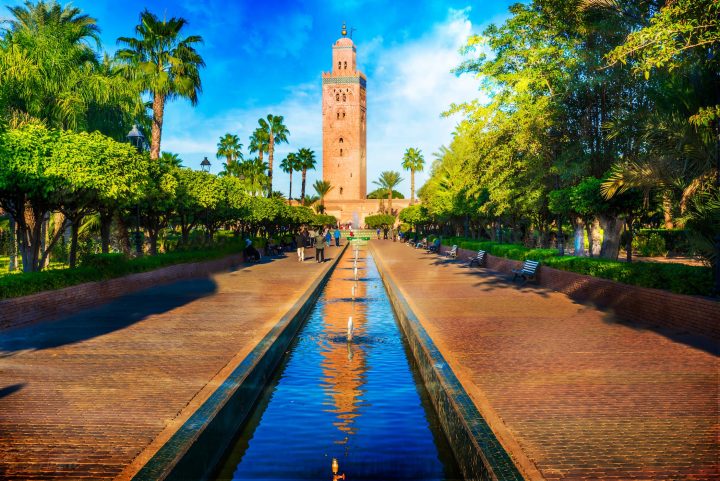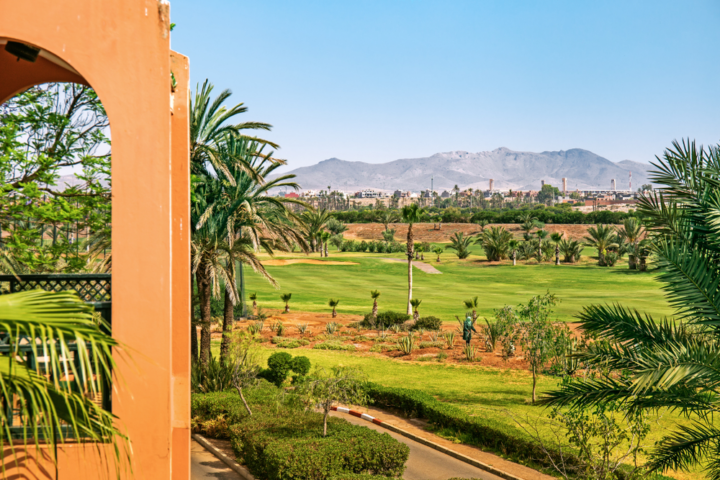 Golf course and other activities
Areas of Marrakech
The Palmeraie
The Palmeraie is an oasis just northeast of Marrakech, which is famous for its large luxury villas and palaces as well as many beautiful hotels and guest houses. The Palmeraie offers easy access to Marrakech.

The story goes that 1000 years ago, the nomads travelling in their camel trains would stop there and eat dates and the palm trees grew.

The real estate in this neighbourhood is renowned for gorgeous living spaces and large mature gardens, typically with a heated swimming pool and often a luxurious spa.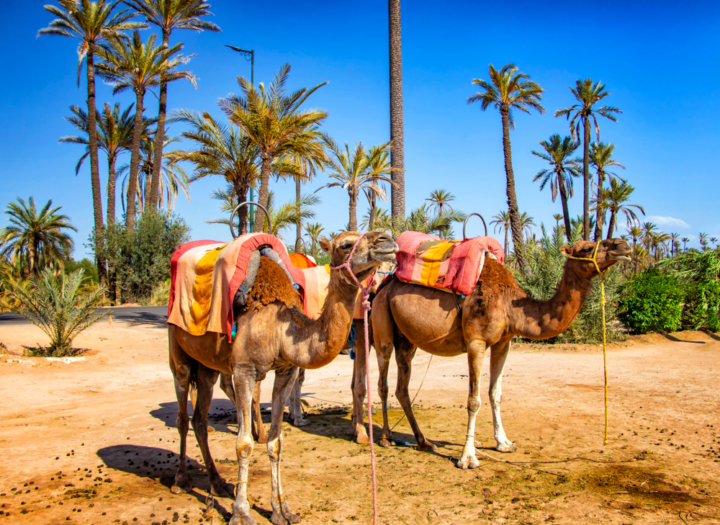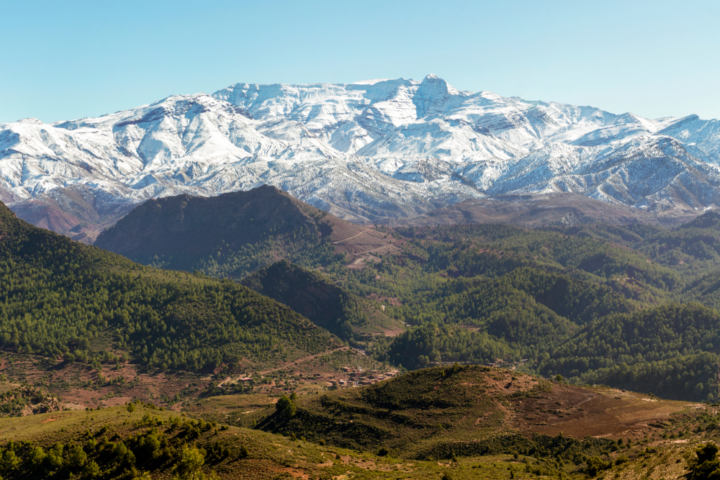 The Ourika Valley Marrakech
Located between the city centre and the Atlas Mountains, just a few metres from the dreaded heat of the ochre city in summer,
the Ourika valley
is a rural commune where you will find villas for sale in Marrakech.
The area is more green and lush than the Palmeraie as it is closer to the mountains and is an area where you also find some magnificent villas for sale. Some are contemporary and modern; others are more in the traditional Moroccan style.
There are also the areas off the Route de Ouarzazate, where you will find The American School and off-road to Amizmiz - all great locations with a breathtaking view of the mountains. Here you will find luxury real estate for sale and rent.
The City Center
Marrakech is a city full of surprises. Downtown in the area of Gueliz and Hivernage - the modern parts of Marrakech you will find luxury townhouses and modern apartments for both sale and rent.

There are also numerous international stores and restaurants and traditional Marrakech markets and hammams. The price of the apartments can start from around 100,000 euros and increase from there.

The purchase of a flat can be done from the amount of 100,000 euros.

In the Medina of The Red City with the famous square Jemma El Fnaa there are many luxury riads in a variety of prices. Riads have a central courtyard, and all the rooms face inwards towards the courtyard and often a little swimming pool, roof terrace and a hammam (a Moroccan sauna).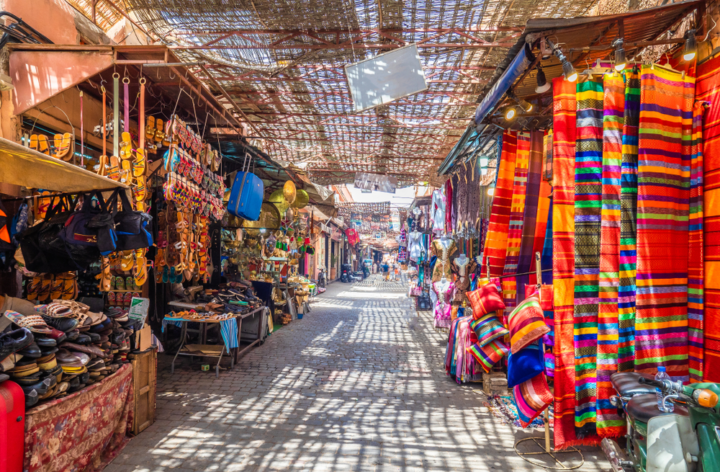 Investing in real estate in Marrakech
The city's proximity to a large number of European and African countries, its fantastic climate and incredible architecture mean that real estate prices in Marrakech are rising year on year.

About Morocco
Summer sun
Morocco is located in the most northern part of Africa and is less than 10 miles from Spain and Europe. It is therefore blessed with an almost perfect all-year-round climate. Daytime temperatures in high summer can reach above 40 degrees (but rarely), and it is a very 'dry' heat, so not unpleasant.
Winter fun
In the winter daytime, temperatures rarely fall below 20 degrees. Nights throughout the year are usually cool, making for a good night's sleep without air-conditioning. There are few other countries where you have a true all year round 'season' like Morocco.

Morocco lies on the northwest corner of Africa and hence benefits from the Mediterranean Sea on its north coast and 1000 miles of Atlantic beaches on the west.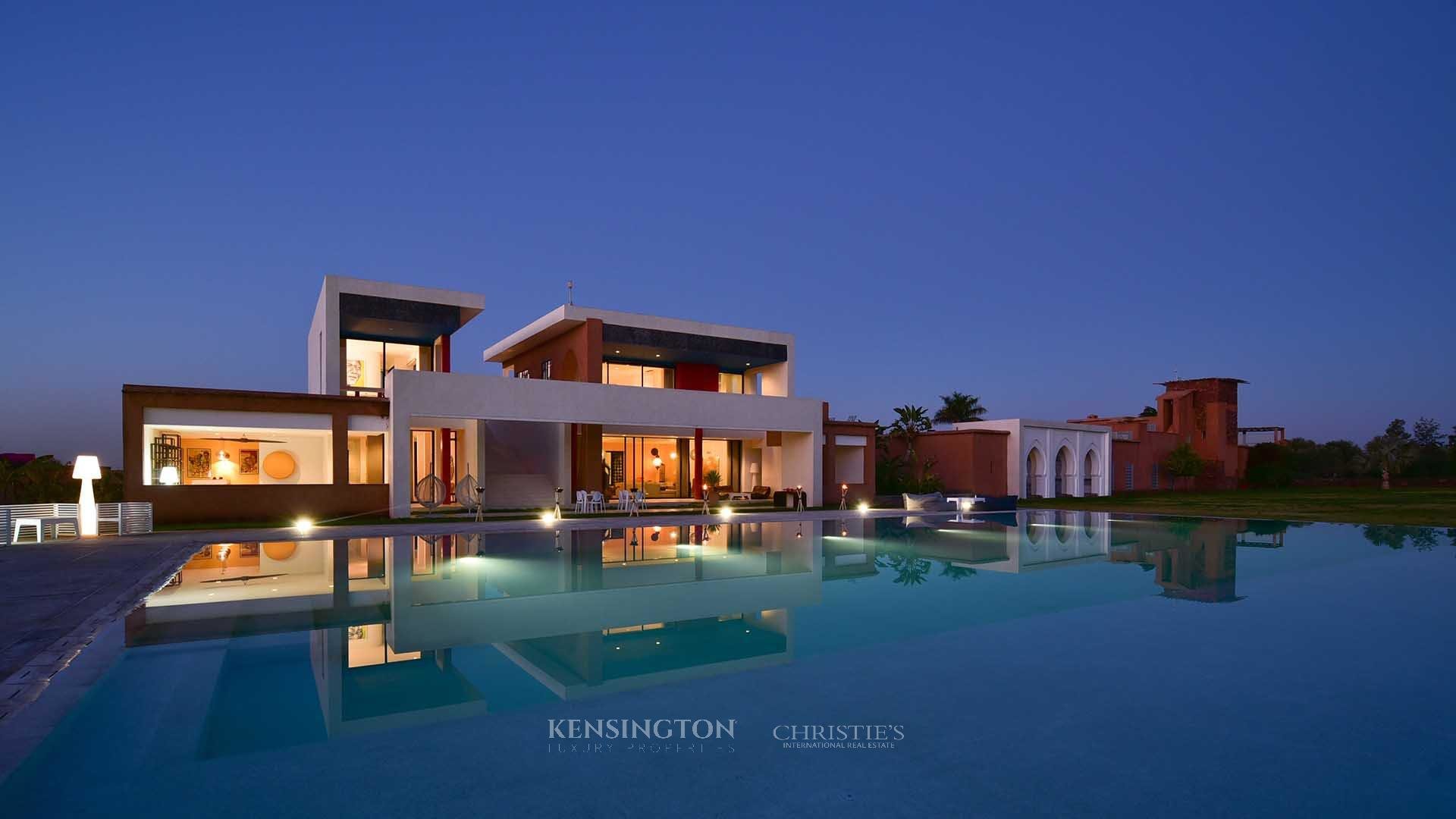 A perfect place to live
Since the increase in low budget flights in the 90s, there has been a huge increase in the numbers of tourists coming to Morocco. Tourists come from all over the world, but the French and the British are the most prevalent.

People of all ages come – some to relax and have a hammam and spa, others to walk in the mountains, others to golf or to view the ancient medina and taste the smell of Africa.

There is something for everyone with exotic luxury homes, large parkland, tennis courts, and the Amelkis Golf resort.

A luxury property around every corner
There are lovely villas from the north to the south of Morocco, but particularly in Marrakech, there is a great deal of truly magnificent villas, usually with very large mature gardens, swimming pools and staff to look after your every need.

From one's villa, it is an easy drive into Marrakech to enjoy either lunch at La Mamounia or trawl the souks for local items like babouches, Kaftans, djellabas, carpets and a host of other things for friends and family, or one can disappear to the coast or mountains for a day trip and see so many different things during your stay.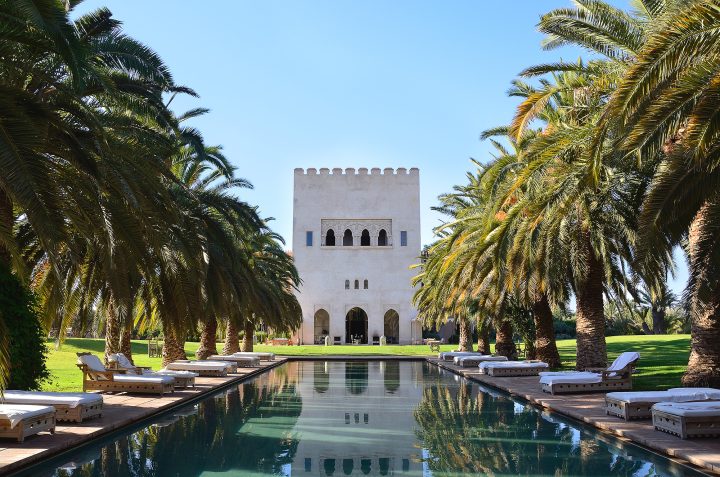 About Kensington Morocco
Our real estate agency Kensington Morocco
is located in the heart of Marrakech, opposite the famous Koutoubia Mosque and a stone's throw from the Jemma El Fnaa. We are committed to offering the highest quality services to people looking to buy, rent or holiday in Marrakech.
Multilingual services
We speak many languages to make it easy for our customers and have years of experience in selling luxury real estate in Marrakech and across Morocco.
Hundreds of villas for sale in Marrakech
With over 600 properties for sale across Morocco, 400 of which are in the Marrakech area, we are one of the leading real estate agencies in Morocco and are sure to a property type to match your needs - whether that be a pretty villa or more luxury real estate.
Number of languages spoken at the agency for an optimal assistance of our international & prestigious clientele.
Number of destinations covered by our agency in the Kingdom of Morocco. All top cities to invest in the country.
We have welcomed and interacted with 82 different nationalities in 2019 which makes us the most international and visible real estate agency in Morocco.
Number of properties managed by Kensington for sale and for rent, on and off market all over Morocco, offering a great range of choices.
Leaders in luxury real estate since 2009, we have some of the most prestigious villas in Africa in our portfolio.
Monthly visitors on our website www.kensingtonmorocco.com
Call us here
Our friendly, multilingual team is available to talk to you.
+212 5 24 42 22 29
Find us here
Kensington Morocco
Imm El Pacha
67 Rue Ibn Khaldoun, Marrakech 40000, Morocco